How I spent my (warm) winter vacation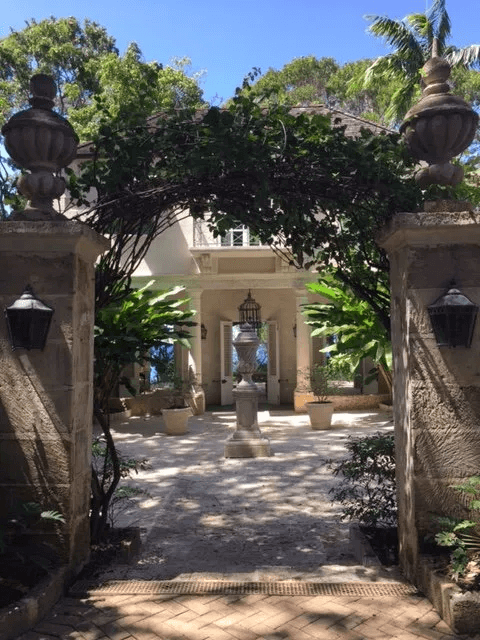 Sitting at my desk on this freezing cold day, I am enjoying my recent memories of our trip to Barbados in February. We went for ten days of warm weather and sunshine to take an architectural and garden tour sponsored by the Institute of Classical Architecture and Art. Barbados was a British island where European settlers arrived in the early 1600's. The early houses and buildings of the country were inspired by the Jacobean, Gothic and Georgian styles, originating in England. These styles, adapted to accommodate the hot climate of Barbados, subsequently made their way to Charleston which was colonized by Barbadians later in the 1600's. Much of Barbados' wealth came from sugar cane plantations, and unfortunately slaves were brought from Africa to the island to farm that crop. To house slaves, movable structures called chattel houses were built from pine imported from Canada. You can see this style of chattel house all over the island. We also learned about the history and culture of Barbados and were fortunate to visit privately owned great houses, plantations, government buildings, churches and the country's synagogue. We visited two botanical gardens where we enjoyed the lush tropical flowers found in the Caribbean climate. Since the focus of the tour was on classical and traditional style, I'd like to share a few design tips with some of my (many) favorite images from Barbados.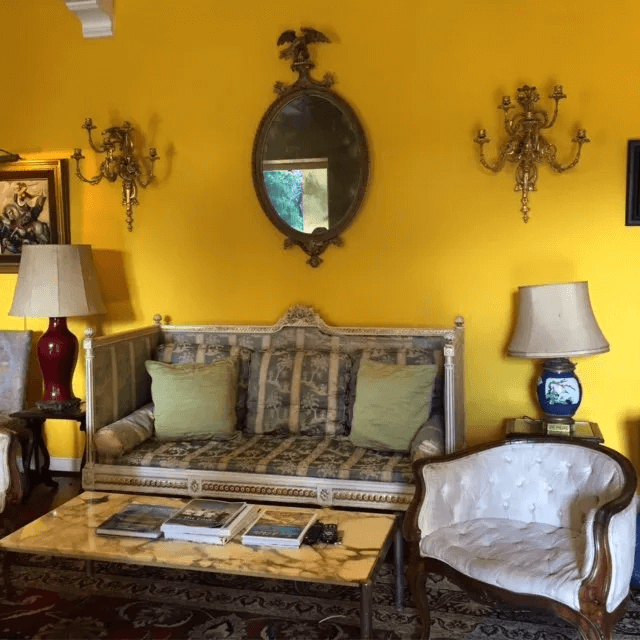 DON'T BE AFRAID TO MAKE A STATEMENT WITH A COLOR YOU LOVE. These yellow walls are saturated and bright in this Barbados great house living room, but I kept coming back to it. The antique settee and mirror as well as beautiful paintings and sculpture in the room help pull it off.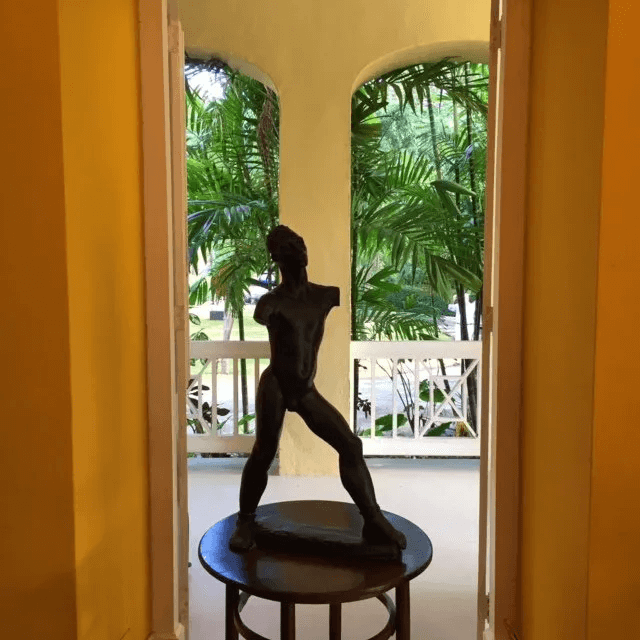 See what I mean?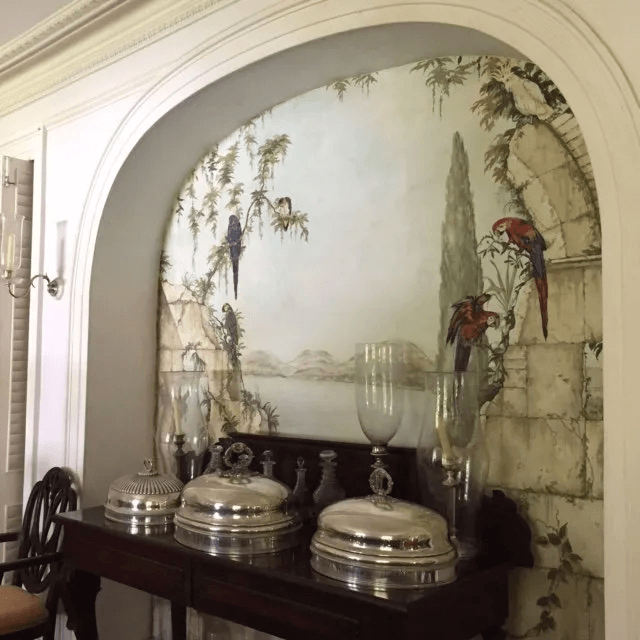 A ROOM SHOULD HAVE A FOCAL POINT. A mural in the form of a painting or wallpaper can add a lot of visual interest to a dining room. This mural was installed in the niche behind the server in the Halton Great House which has the best antique collection in Barbados. I love the hurricanes and silver serving pieces. Isn't it charming?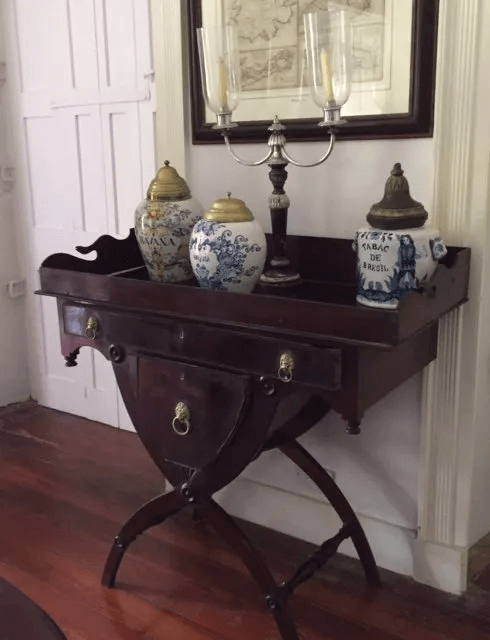 FIND A PIECE THAT'S UNIQUE TO WHERE YOU LIVE. This X-frame cellerat is a special design particular to Barbados. Notice the beautiful workmanship and the interesting collection of antique tobacco jars-which leads to my next tip.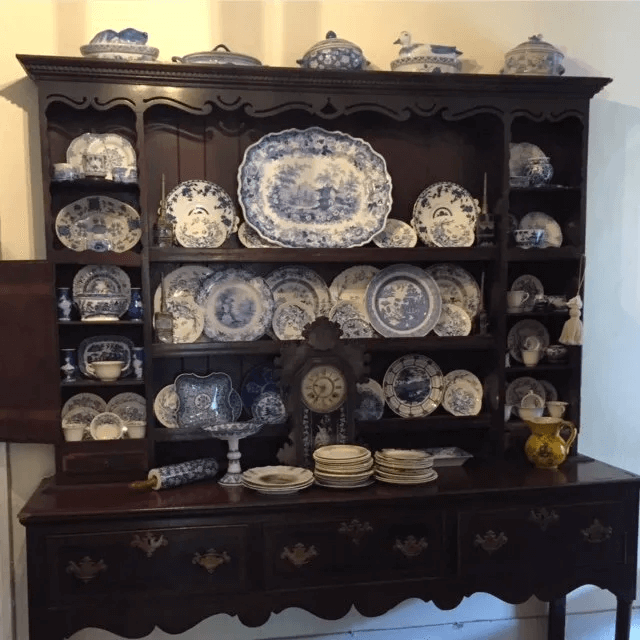 START A COLLECTION. Enough said.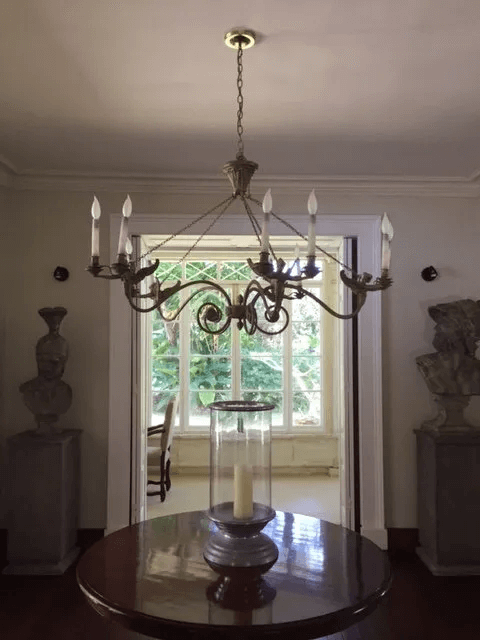 VINTAGE LIGHTING EXUDES CHARM. There is plenty of vintage lighting to be found in New England-if you know where to look!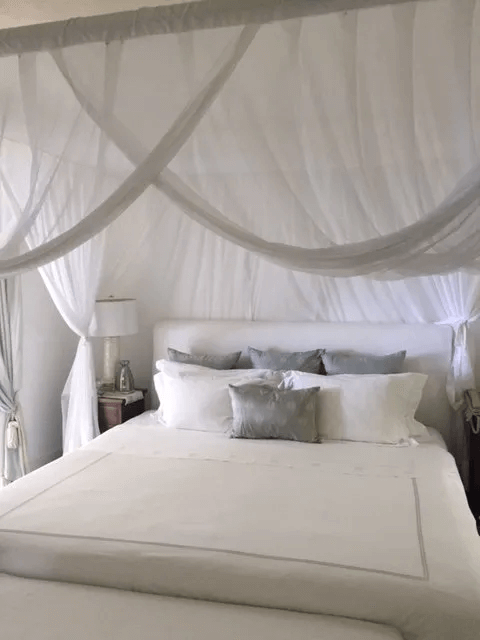 DRESS THE BED. I just loved the romantic feeling of this sheer fabric draping all around the bed at Fustig House, a creation of Oliver Messel, the renowned English architect who lived in Barbados for the last fifteen years of his life. The present homeowners, a British couple, were gracious enough to allow our group to visit when they had company of their own staying at the house.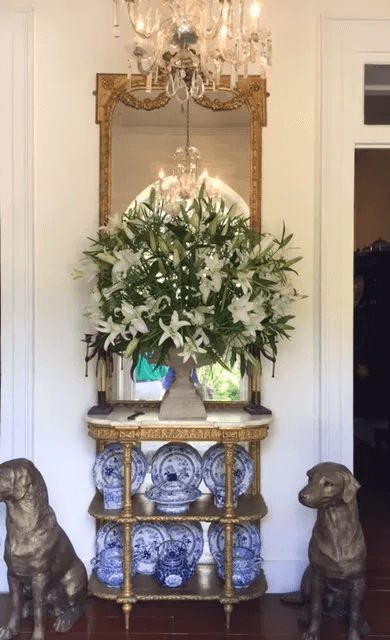 And last, but not least – ALWAYS HAVE FRESH FLOWERS AT THE DOOR. It doesn't have to be a huge arrangement -just flowers you love. (Love those dogs, too, don't you?)