When I think of February, it's usually how can I escape it? Last February, we were in beautiful Barbados which you can read about here. But we had so much going on this past year, I did not do well with vacation planning. Lucky I didn't because three weeks ago my husband fell on black ice and fractured his ankle. He will be recuperating for quite a while, and we will be staying close to home.  February also brings us snow and love. When it's snowy outside, we want to feel cozy inside.And because of Valentine's Day, we think about love and then with regard to love- we might think about the bedroom. So in honor of Valentine's Day, and the fact I'm spending far too much time inside, I'll share 6 tips to make your bedroom more cozy (and romantic).
#1 Pick a color scheme you love. Recently someone mentioned to me that she was choosing paint colors for her bedroom. One color looked good in the daytime, but not at night. Another color looked good at night, but not in daylight. Which should she choose? I said neither. It's really important to choose a color that not only looks good in different lights and at different times of the day, but provides a restful and relaxing vibe. And that means something different to each of us. A color consultation with an interior designer can be very helpful in this instance. This bedroom's walls are painted a dark gray, but the white bedding, rug and wood accents keep it light and bright.
#2 Layer the bed. In the cold weather I am a big fan of layering the bed with an upholstered headboard, pillow shams, good quality pillows and sheets-and there are many good selections at different price points. A down comforter in a lovely duvet and a fur or decorative throw also provide a warm and cozy feel. In the summer the bed does not need all these layers-but that's a subject for a different post.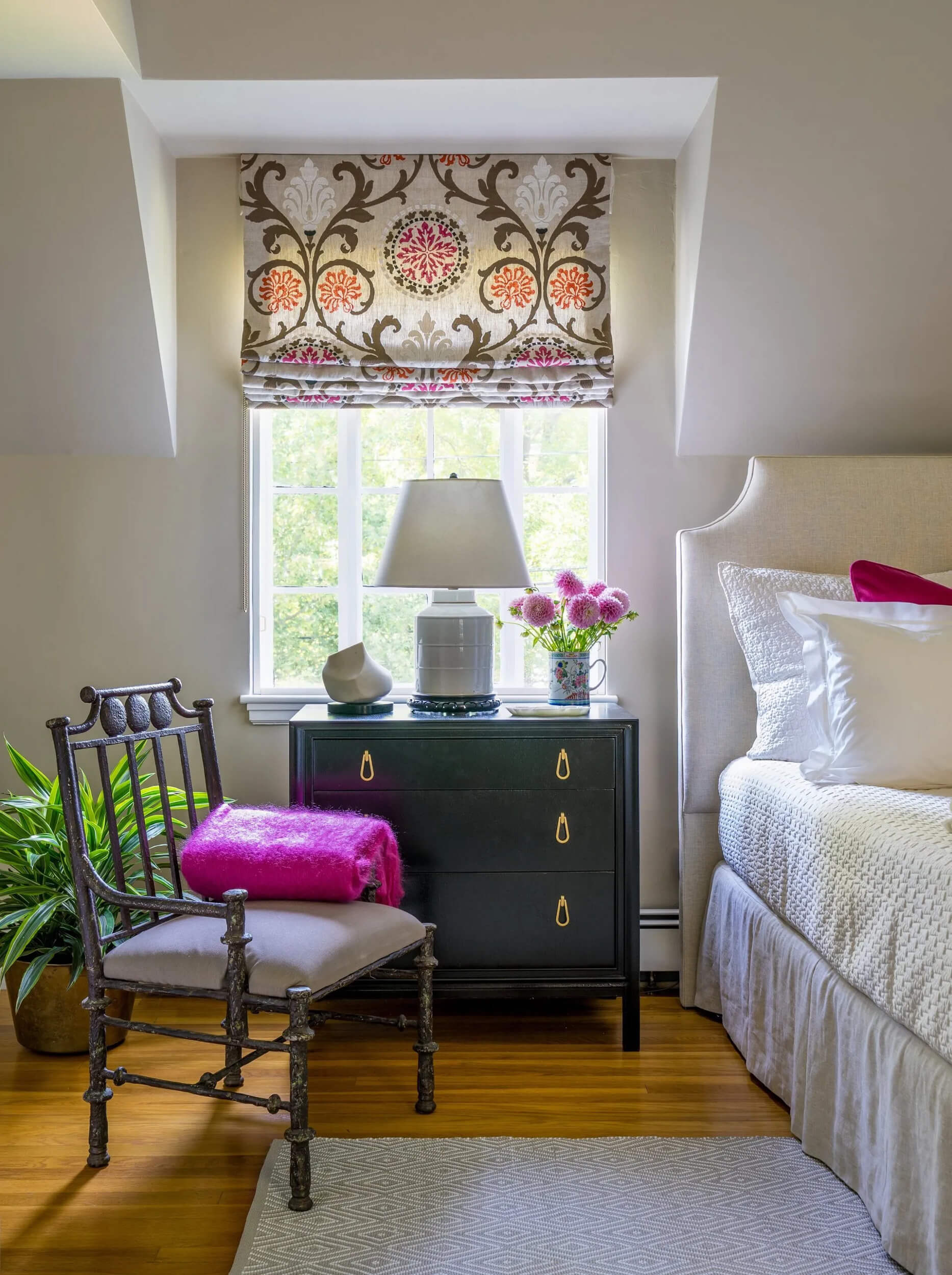 #3 Good/accessible lighting at the right height both for ambient light and reading. I am a bit of a stickler when it comes to how high or low the mattress and nightstand are in relation to each other which determines the height of the bedside lamps. The bedside lamp needs to provide enough ambient light so you're not walking around  in the dark, but also it needs to provide enough light for reading. Wall lighting around the bed offers flexibility and frees up space on the night stand.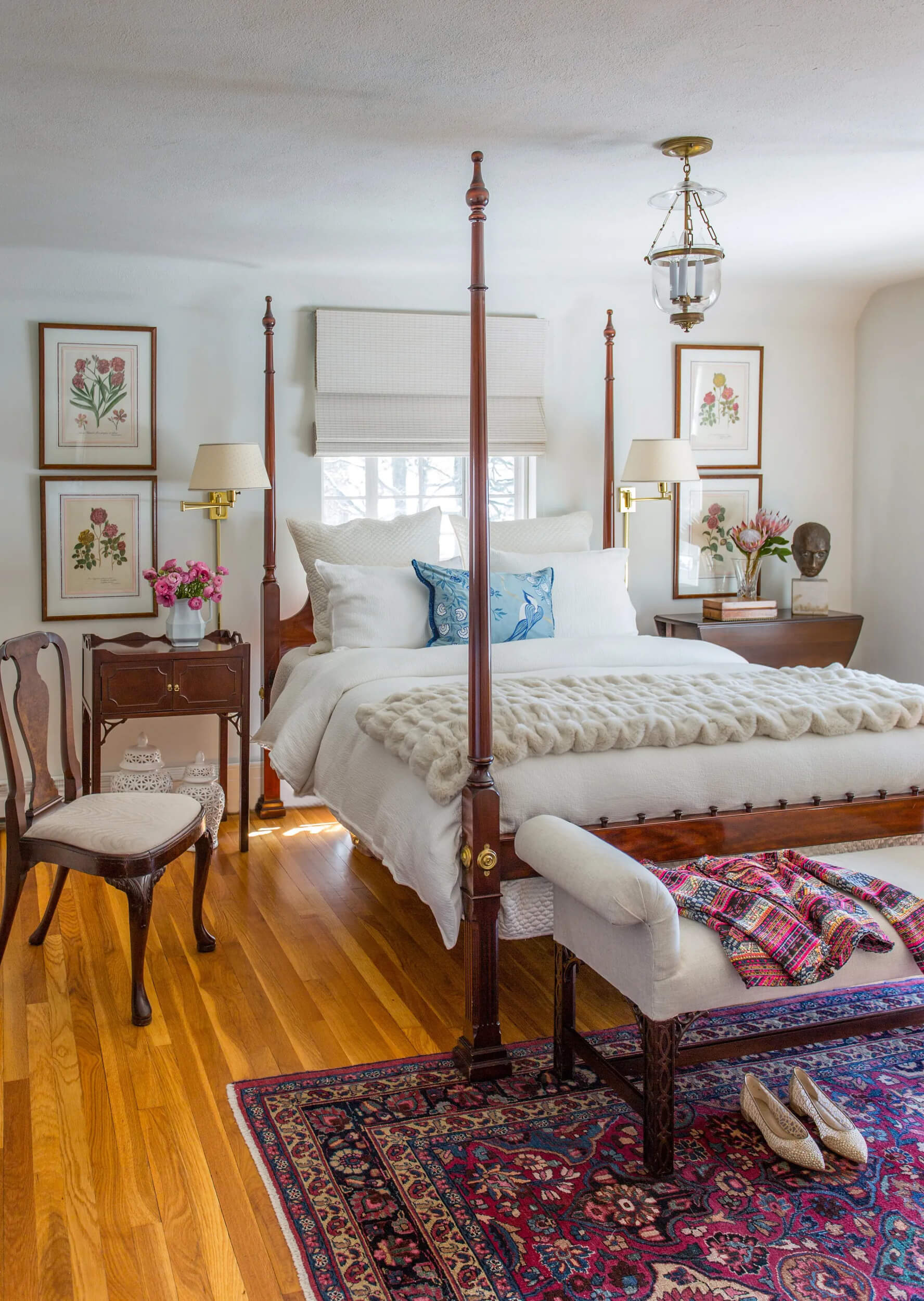 #4 Area rugs or broadloom provide a level of comfort in the bedroom. If you have an area rug, try to place it under the bed with enough coverage for your feet to land when when you get out of bed. If your rug is on the smaller side, push it out further in the room, and get smaller coordinating areas rugs for your feet when you get out of bed. If you choose a solid broadloom, it's nice to layer a smaller area rug in front of the bed. If you have a patterned broadloom, or you prefer a cleaner look, no layering is necessary.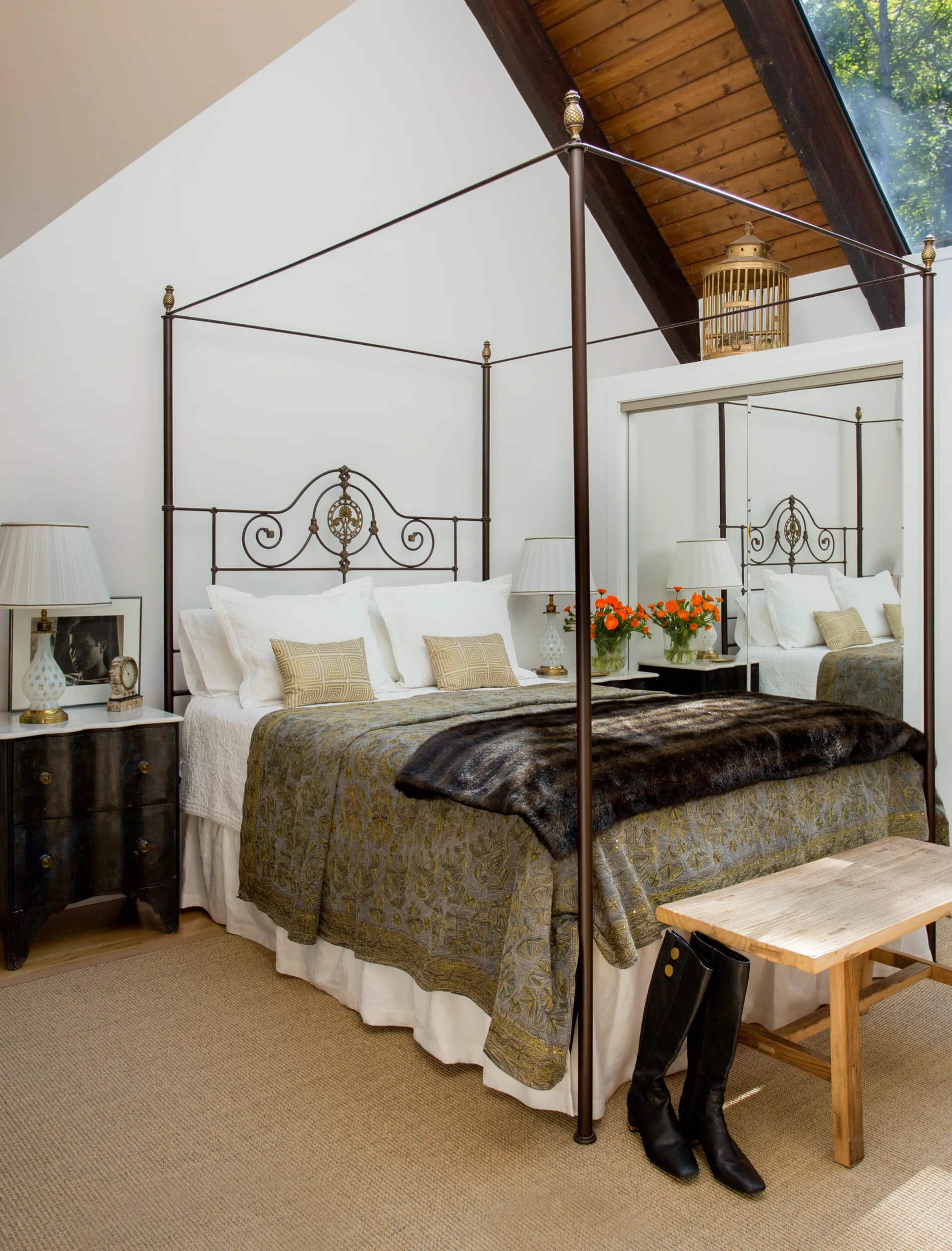 #5 Choose window treatments that you love. It's really nice to open and close draperies or shades to provide privacy in your cozy space. You can get blackout lining which blocks the early morning light. Draperies also keep the room warmer.
#6 Seating– If it's at all possible to fit a small love seat or chair and ottoman in the bedroom, go for it.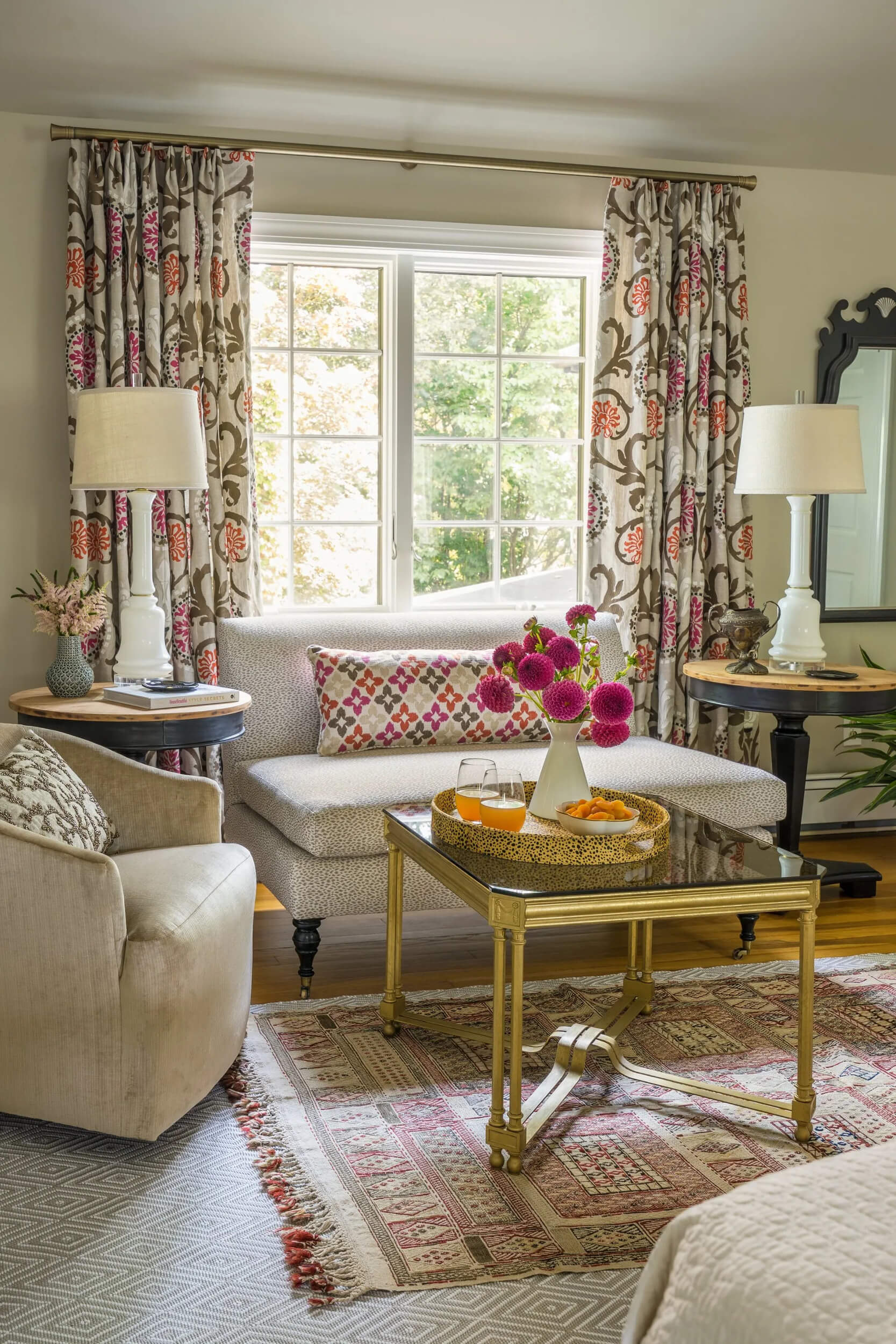 Feel free to leave comments or questions. Would love to stay in touch!
All bedroom designs by LW Interiors. Photography by Eric Roth.