"Before" photo by Eric Roth
Do you remember in February I wrote about painting the dark wood in my living room after living there for 25 years? It was a big decision, but as you know that once I made the decision, there was no turning back. In addition, those who know me well understand my love for blue and white and chinoiserie. And I haven't given up on it totally. However I decided not only was it time to paint, but to move a bit away from that style and color scheme and go with a modern traditional feel in a more neutral palette which is my new favorite.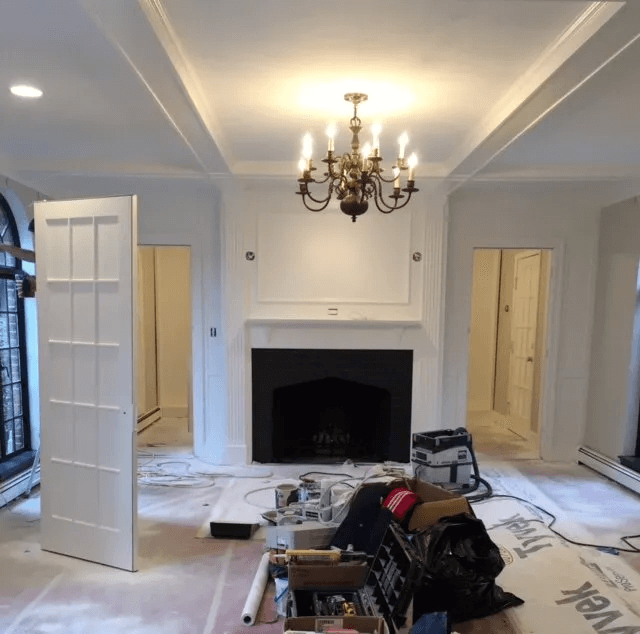 After the painting was finished, next was to decide what was going back into the room, what would be re-purposed, what was moving to another room in my home, and what would be sold or given away. For some time now, I wanted a new sofa as the existing one was over 30 years old and very out of style. The arms were huge, and I did not want to invest in reupholstering it. So I donated it to Restore in West Roxbury once I came upon a very interesting vintage sofa that I absolutely wanted to reupholster.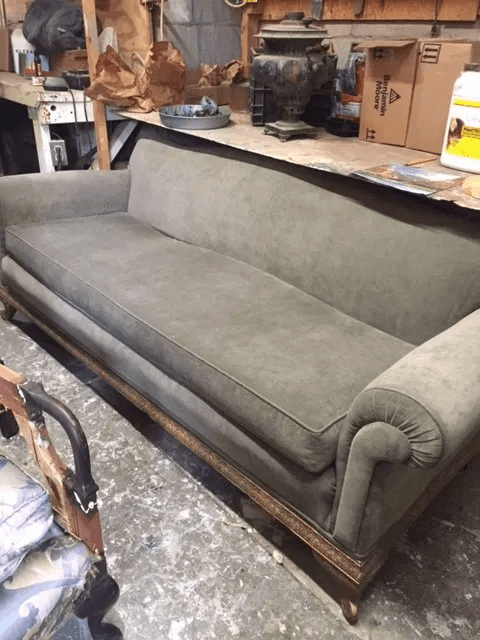 The details I loved about this sofa right away were the shape of the arms and the gilded, carved wood frame and legs. You can't see it in this picture, but the back of the sofa has a soft curve. Also you can see the sofa was covered in a gray velvet fabric, but it was not in great condition. It's a very traditional style, but could be modernized with a beautiful creamy white velvet high performance fabric that I found at Duralee.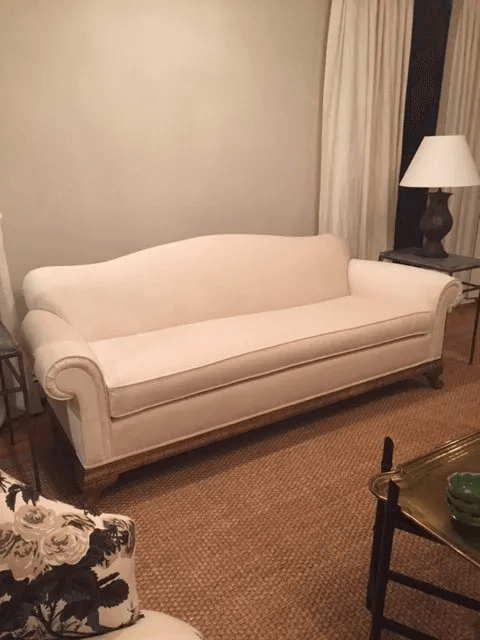 I also reupholstered two tub chairs in a favorite Schumacher fabric of mine – the classic Pyne Hollyhock. This fabric is well known as it was used by designer Albert Hadley for his client Nancy Pyne years ago. I like to have a feature fabric in every room I design.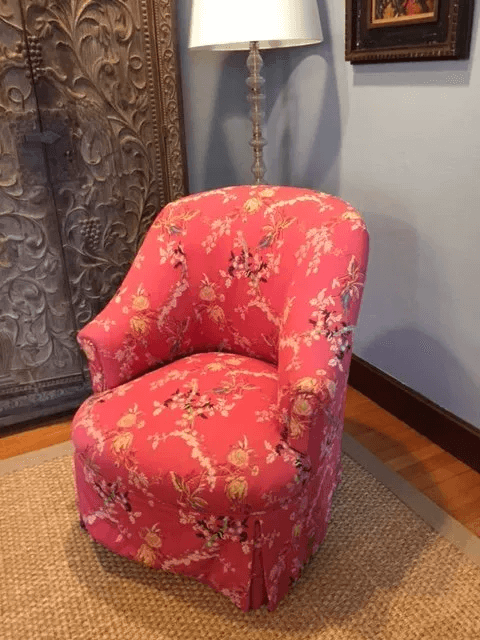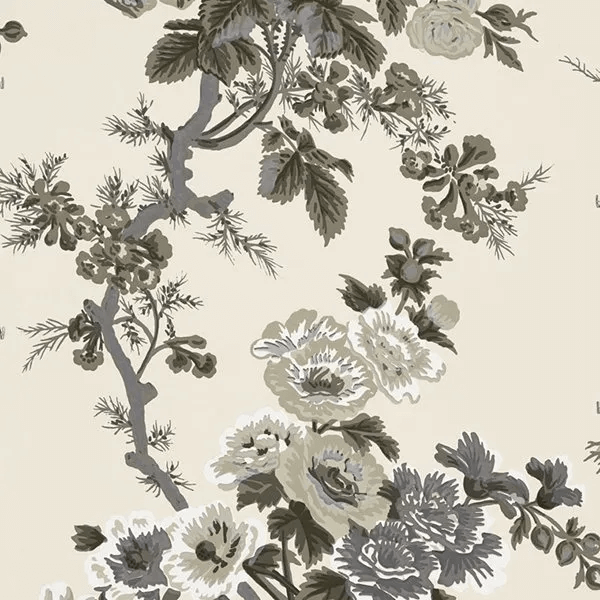 Pyne Hollyhock in Charcoal by Schumacher.
I kept the existing sea grass rug as well as the showstoppers of the room-these beautiful tortoise chairs from Berkshire Home and Antiques that I acquired recently. I purchased the coffee table years ago, and it too, was staying. I can't give up my love for chinoiserie all together!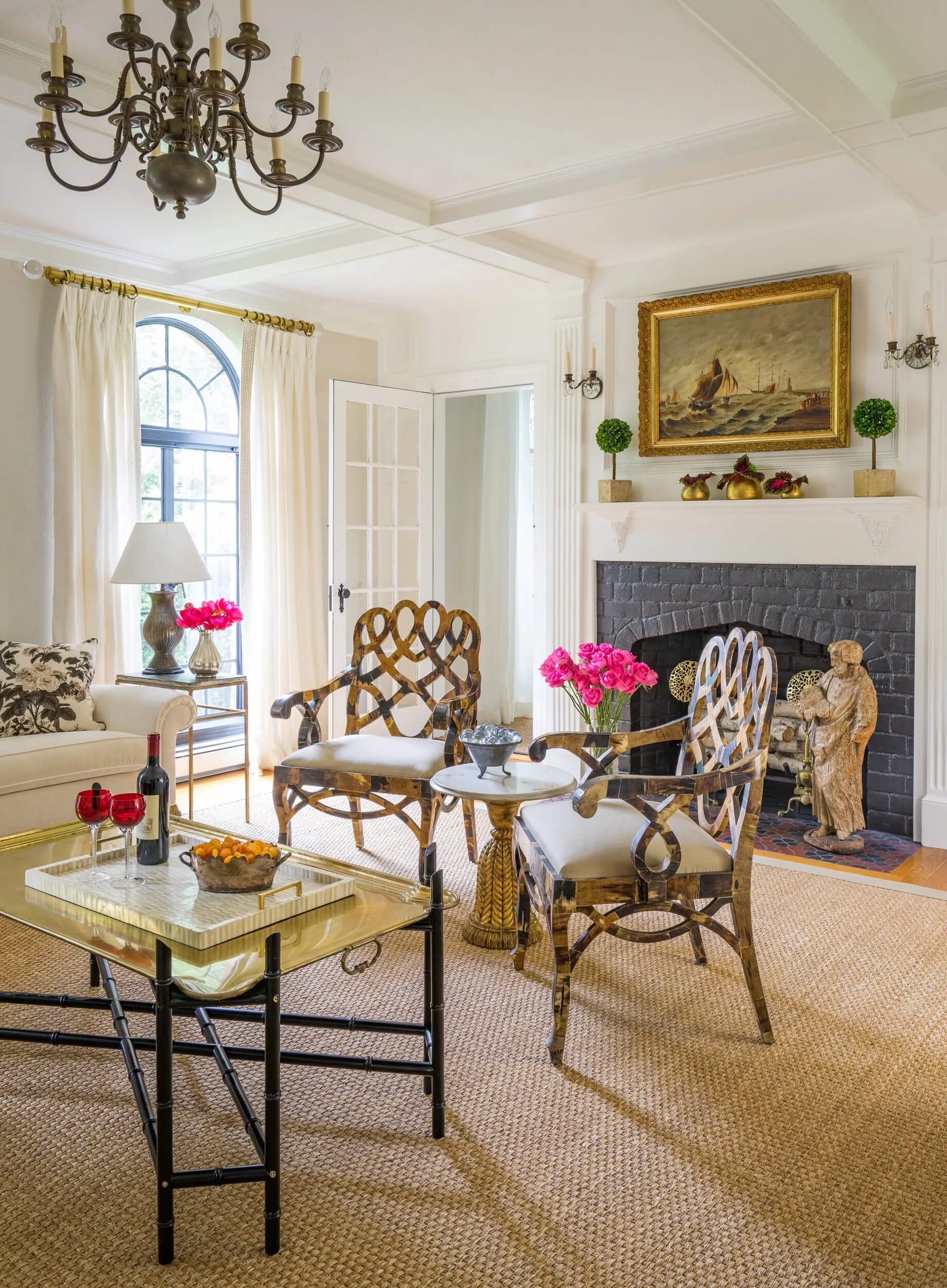 I also wanted to update the fireplace mantel area. I removed the mirror and replaced it with a classical French oil painting of a water scene. The original sconces were very large so I replaced them with smaller vintage art deco crystal and brass sconces. I "lightened" the hearth color – from black to dark gray. The topiaries and gold organic containers with coleus cuttings from the garden add a natural element. Photo by Eric Roth.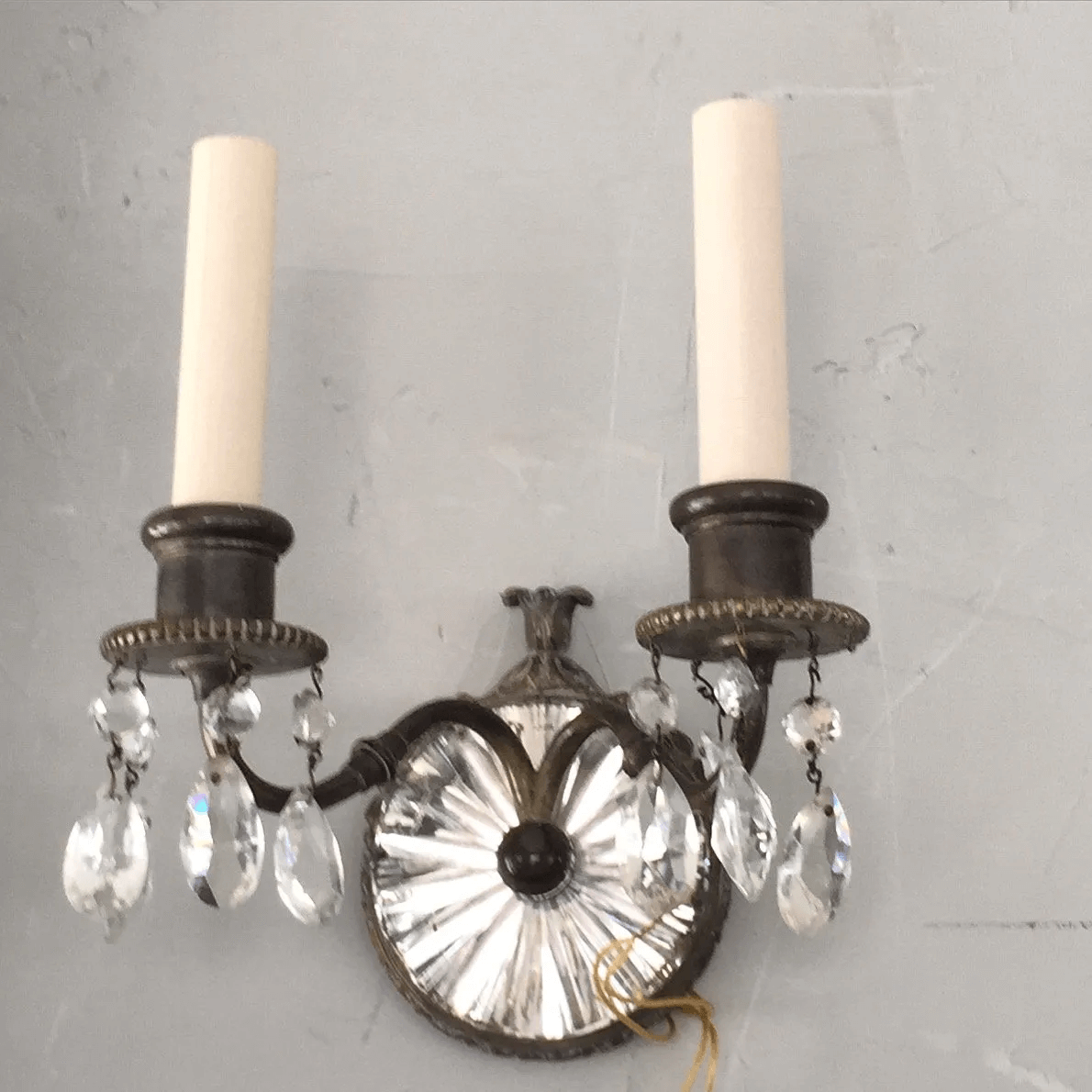 Here's a closeup of one of the sconces!
Once the large pieces were established, "all" that was left to do was to find a mirror, artwork, lamps, side tables, pillow fabrics and accessories. Suffice it to say though it took a while, I am very happy with the outcome-a traditional living room that feels light and airy and modern!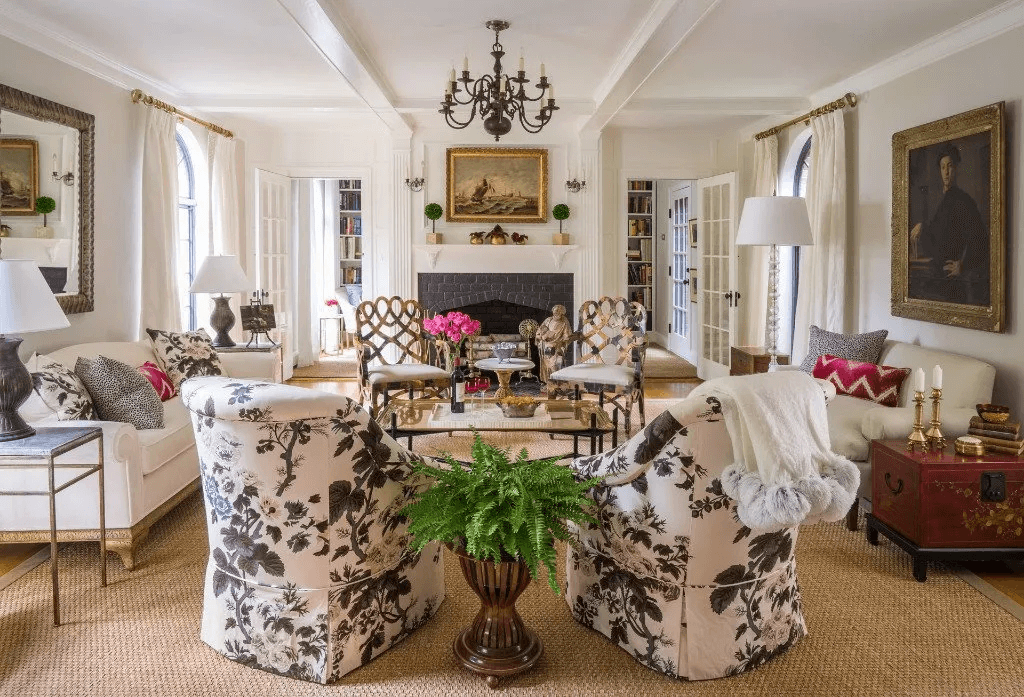 Photo by Eric Roth.
Contact me for a consultation if you would like to update a room in your home!