LW Interiors News and Design Tips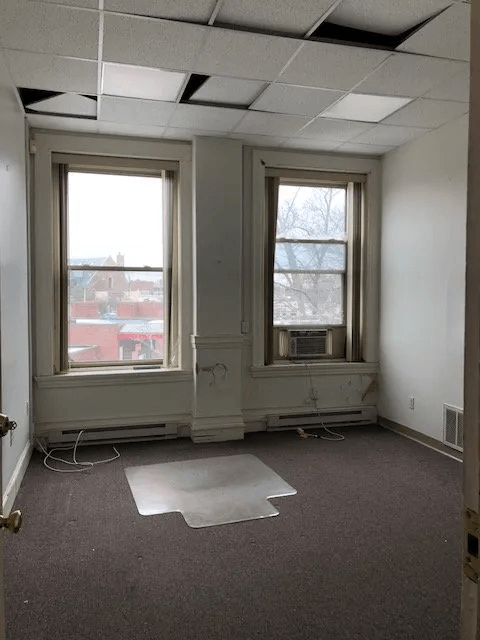 LW Interiors is moving to 69 Union Street in Newton Centre. Here's the before pic of our new office where Myriam Jacopille of Jacopille Design and I are creating a work space and design library where we will have tons of resources at our fingertips. Myriam and I became design pals when we were students at the Boston Architectural College. Our space will have a neutral palette where our projects will be the main attraction. Here is a sneak peek at the rug and paint combo. More to come as we move in and get organized!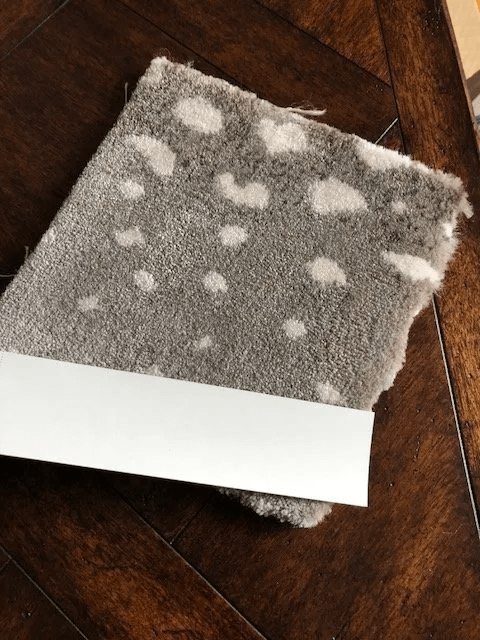 On a personal note it's been a challenging time. Two weeks ago, my husband fell on black ice and fractured his ankle. So I've had to do a bit of juggling to keep both our lives and businesses on track. Here's a service award from Houzz for 2017 that made everything feel a lot better. This is the second year in a row that LW Interiors received this award. We at LW Interiors pride ourselves on our customer service!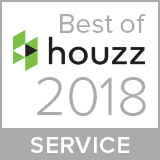 Another great thing that's happened is that I have been asked to place our  Lenox, MA home on a house tour sponsored by the Ventfort Hall Mansion and Gilded Age Museum in Lenox. The tour is on Saturday, June 9, so if you are out in the Berkshires that weekend, please come! I will have more details as the program is still in the planning stages. There is a little sprucing up to do before I have visitors, and the small projects I've been putting off are now on my mind to complete before the tour. The house was featured in the Berkshire Magazine August 2015 issue which you can read about here.
I basically need to refresh just a bit. Doing a refresh is a great way to update your interiors without starting from scratch.  The first thing I did after accepting was to call my painter. We had the house painted a few years ago. Originally it had siding stained an orange color and red brick, and the roof had orange shingles. We literally painted the siding, the brick AND the roof shingles in one color – Benjamin Moore Wrought Iron. The painter thought I was nuts about the roof, but believe it or not, the roof color is holding up just fine. There are areas around the decking that need a bit of help, and we're going to give the entire exterior one coat to make it look more fresh. If you're out in the Berkshires and need a great painter, call Chris Lillie of Christopher Lillie Painting Company in Pittsfield, MA.
So how to refresh the house? I plan to install a Dash and Albert runner on the stairs to the second floor, purchase a new lamp for the living room, and replace the pillows and throws in the living and family rooms. I may change some of the bedding and add a couple more pieces of art in the master bedroom and bath. Here are a few things I'm thinking of: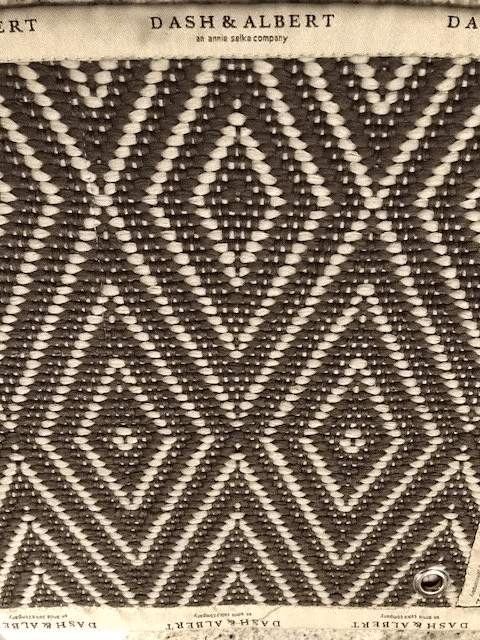 This stair runner by Dash and Albert is an indoor/outdoor rug. I need four 2'6″ x 8′ runners, and according to the installer, it will be enough.
I have admired these brush stroke lamps for quite a while, and decided this one would give a luxe look to our living room which has some gold accents. Right now we have a glass lamp which I like very much, and I will use it else where. The brush stroke lamps come in a variety of colors and can also be made in a custom color.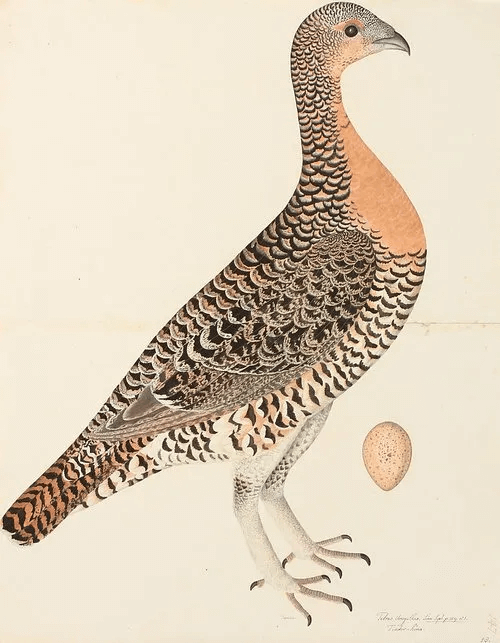 And finally, how can you not adore this fella? This Swedish bird  print comes in a variety of sizes, and the extra small is going to be perfect in the master bath. It's a great look for a country setting and for bird lovers anywhere.
Last but not least, every Thursday  I have begun to share design articles that I enjoy on my Facebook feed. The first is about the top five design trends in 2018, and you can read about it here. The second article is about designer Thomas Jayne's take on Edith Wharton and her book "The Decoration of Houses" written in 1897 and it's relevance for design today. You can read about it here.  And third is an article about neutral vs. colorful kitchens. Read about it here. I post on both Facebook pages – LW Interiors and Linda Weisberg. Follow me and check in every Thursday.
As always feel free to leave a comment or question. I'd love to hear your ideas about how you might want to refresh your home. Spring is coming, and the winter is the perfect time to plan for it!