A deep blue transforms a room with "bad" bones into an inviting guest room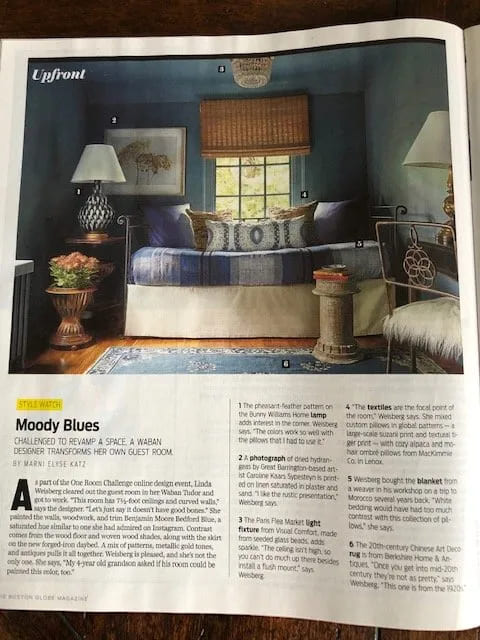 Thank you to Marni Katz and the Boston Globe for featuring a room I designed last fall.  I cleared out the guest room in our 1928 Tudor home to participate in the Fall 2018 One Room Challenge. The One Room Challenge is a bi-annual online blogging event where designers around the country work to complete a room in six weeks. So I chose the guest room which had served as an office when I was at the Boston Architectural College. I had so many materials,  fabrics, books, design boards and supplies, that it took quite a while to clear it out. And when I did it was apparent that the room itself had no redeeming features.  With low curved ceilings on two sides, different size windows and no architectural features, I thought the best way to make it all go away was to paint the entire room a deep, rich blue – my favorite color – and give it a global feel.
Here's a before pic.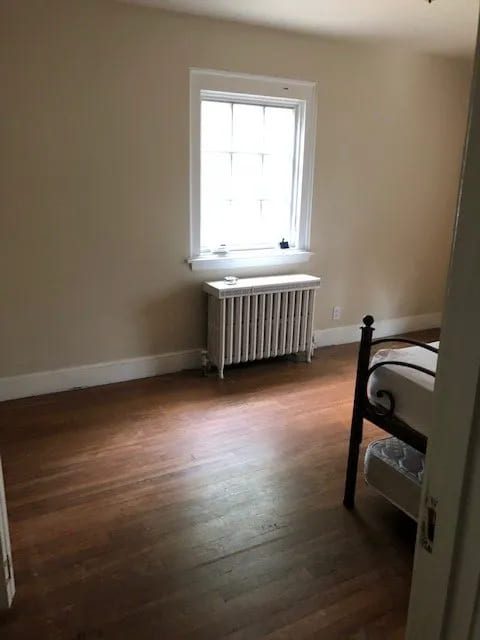 It's amazing what a coat of paint can do! The next step was to make selections to create a cozy guest bedroom! Here are the "after" pictures!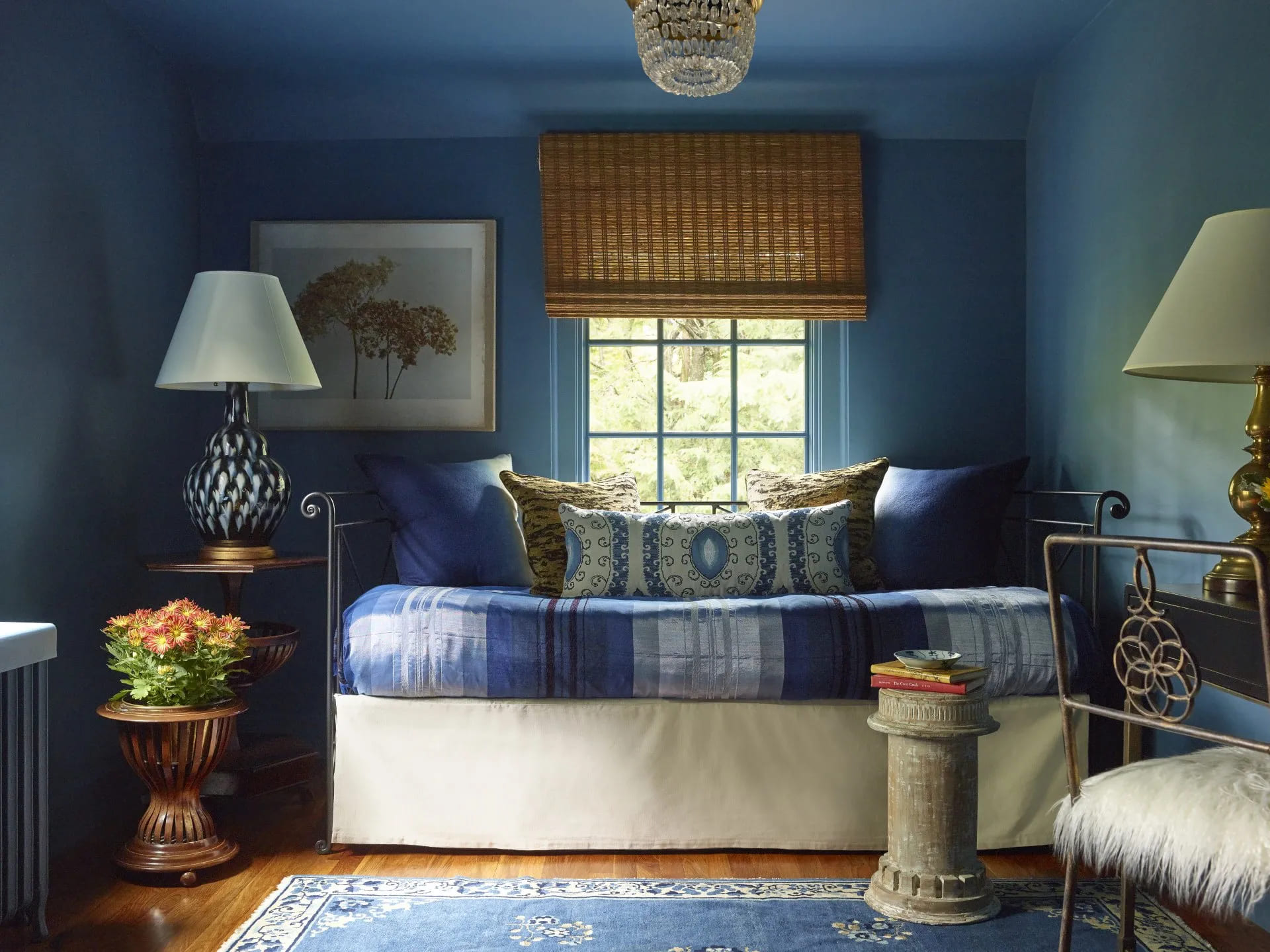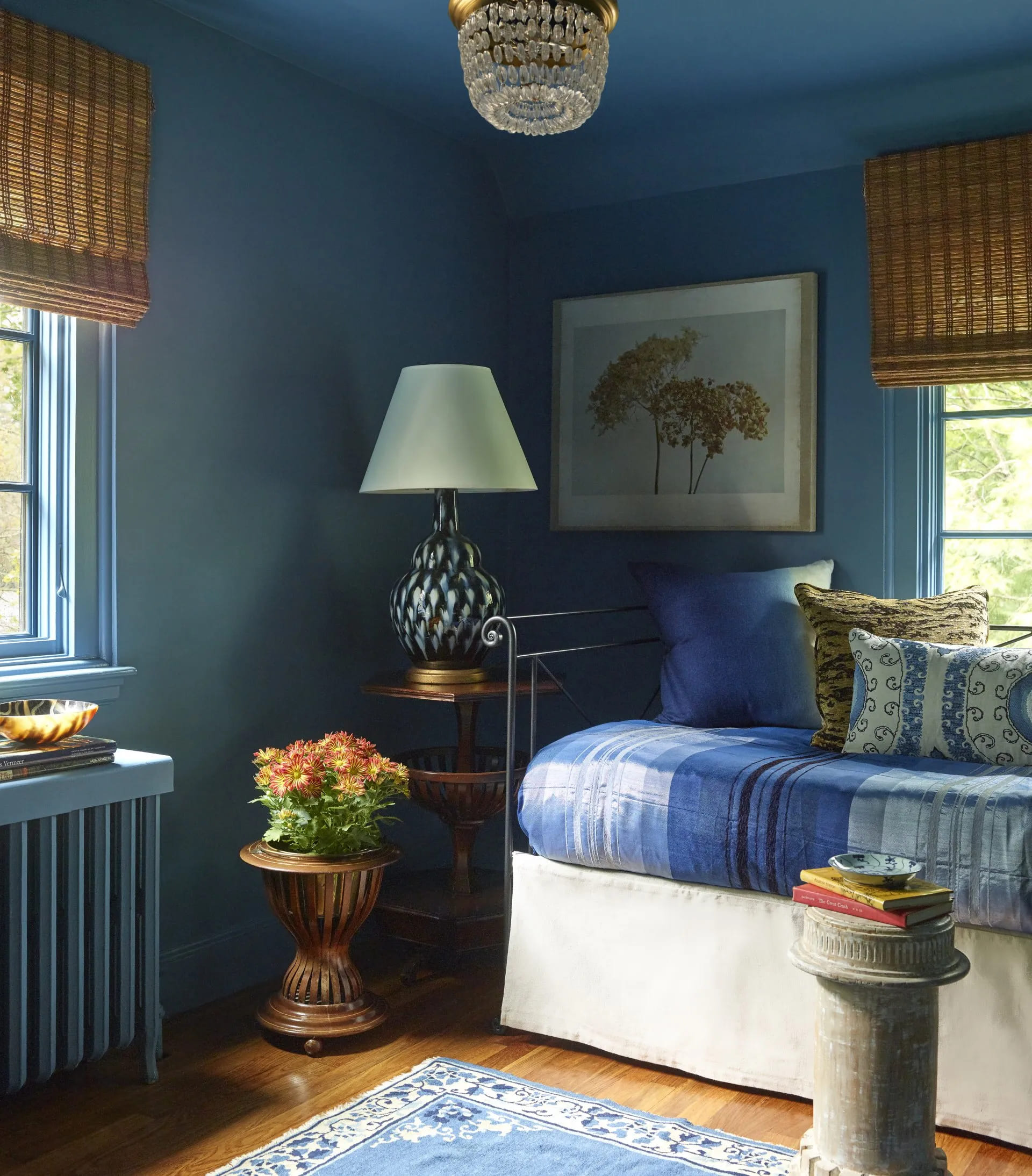 Layering with pillows, books, flowers and a great lamp from Bunny Williams Home.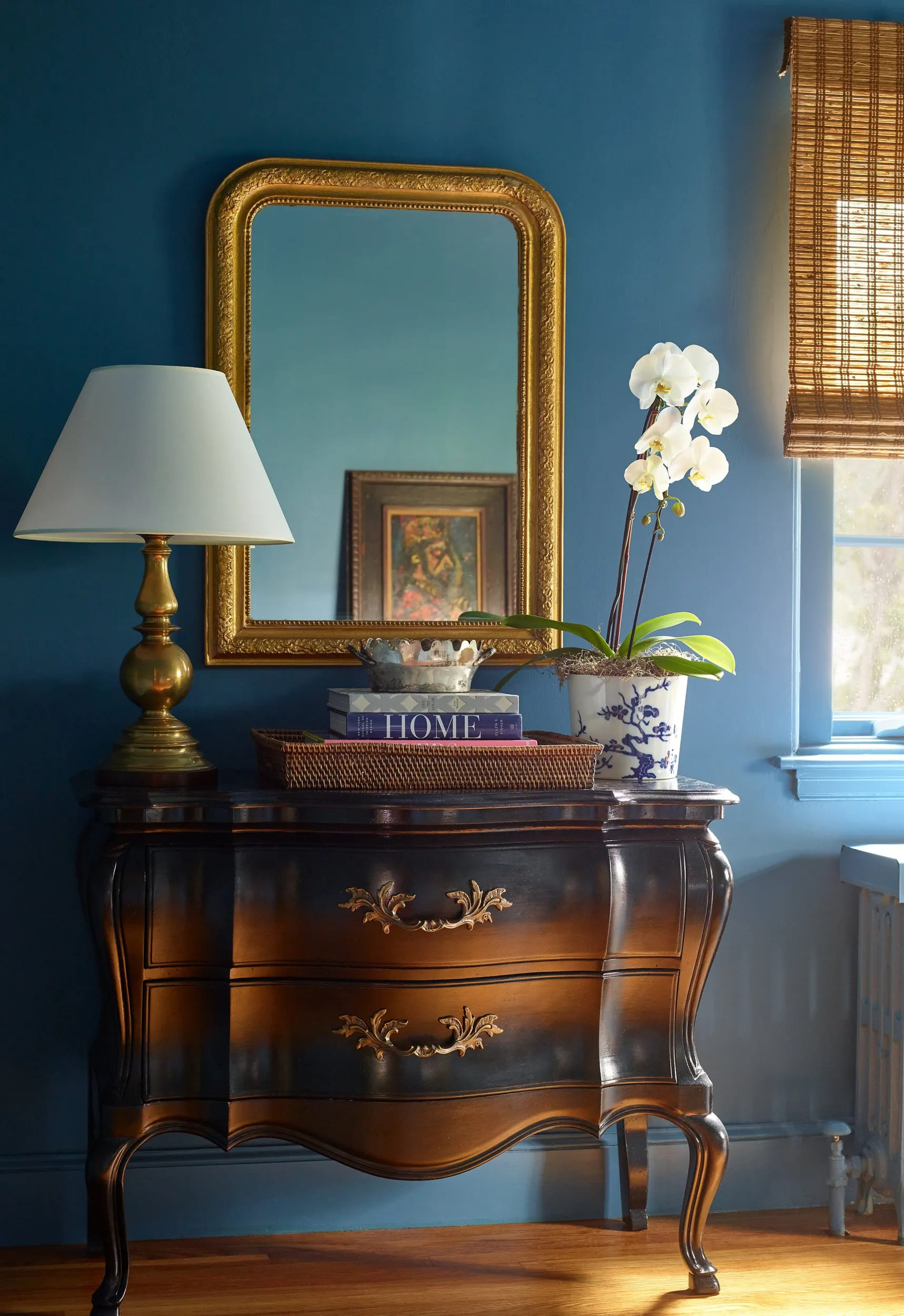 Storage is great for a weekend stay. Here's a vintage bombe chest I lacquered in black and styled with a Louis Phillipe mirror, vintage brass lamp, books and flowers.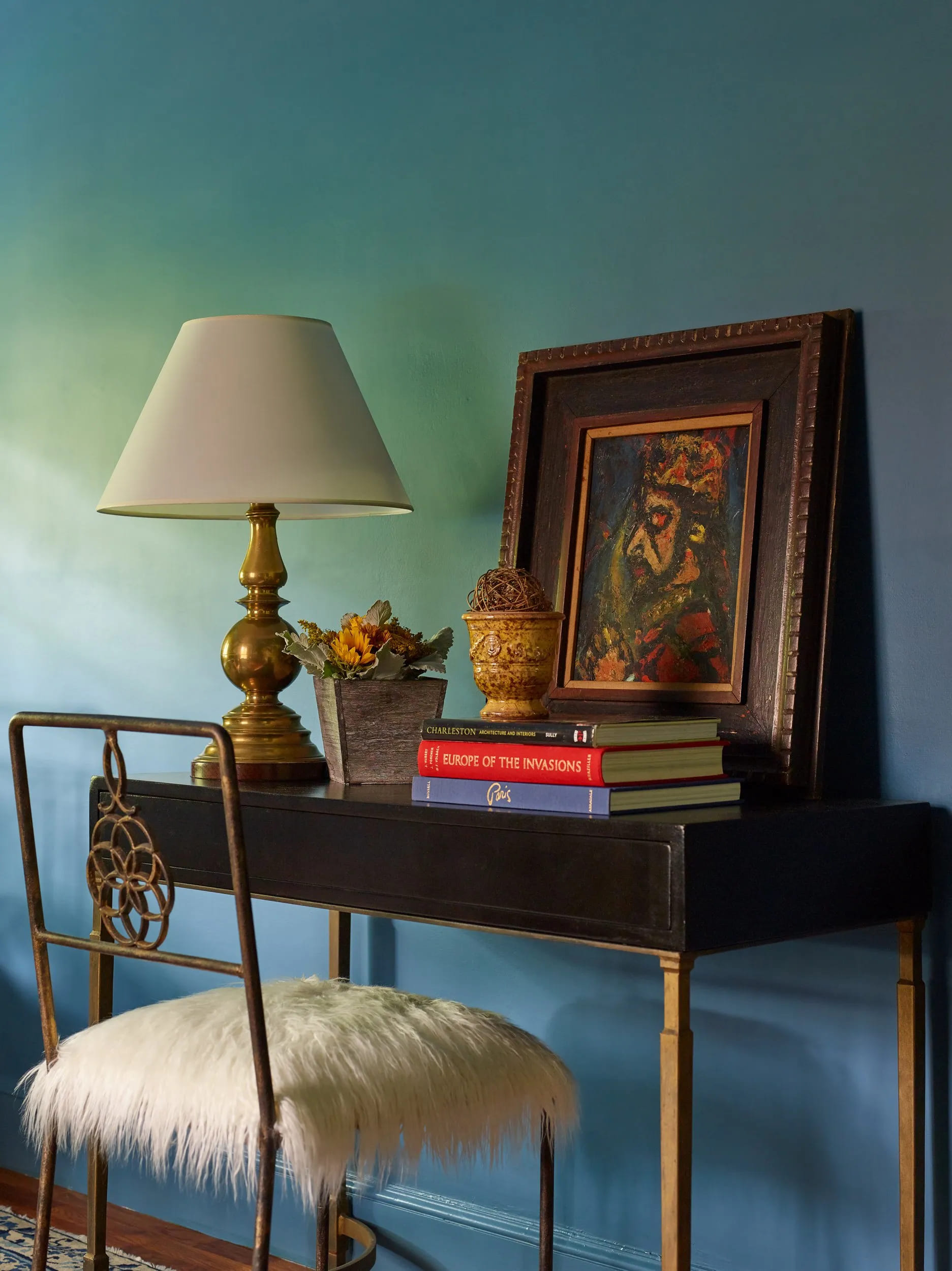 This desk is great as a vanity for makeup or to set up your laptop. (You would have to clear it, of course)
You can read about the total makeover here. If you have questions about a room (or rooms) you would like to refresh or totally redo in your home, feel free to contact me. I would be happy to meet for a consultation!
Photography by Jared Kuzia.