March 14-18 at the Seaport World Trade Center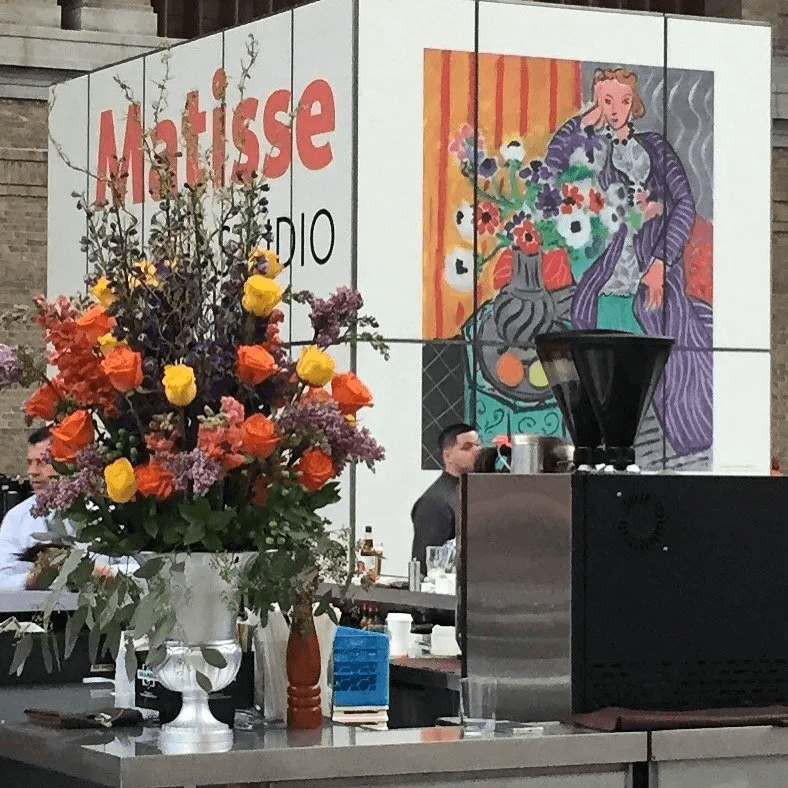 In March 2017 on behalf of the MFA Associates, I demonstrated how to make a mass flower arrangement at the Boston Flower Show. The arrangement was based on a beautiful painting by Matisse called "Purple Robe and Anemones" which was featured in the MFA's exhibit "Matisse in the Studio" – a fantastic compilation of paintings, photographs and inspirational objects from Matisse's personal collection. Last year, a fellow Associate, Christine Sampson, assisted me. This year Christine will lead the demonstration, and I will assist her. In addition, Sue O'Brien, chair of the MFA's Art in Bloom and Dina Peinert, another very experienced MFA Flower Associate will speak during the demonstration. If you wish to join us, the demonstration will take place on Saturday, March 17 at 2PM. Please check out information about the Flower Show here.
In case you're curious, the painting Christine will be interpreting through her arrangement will be Monet's "Cap Martin, near Menton" painted in 1884. The painting is owned by the MFA, but is not on view presently.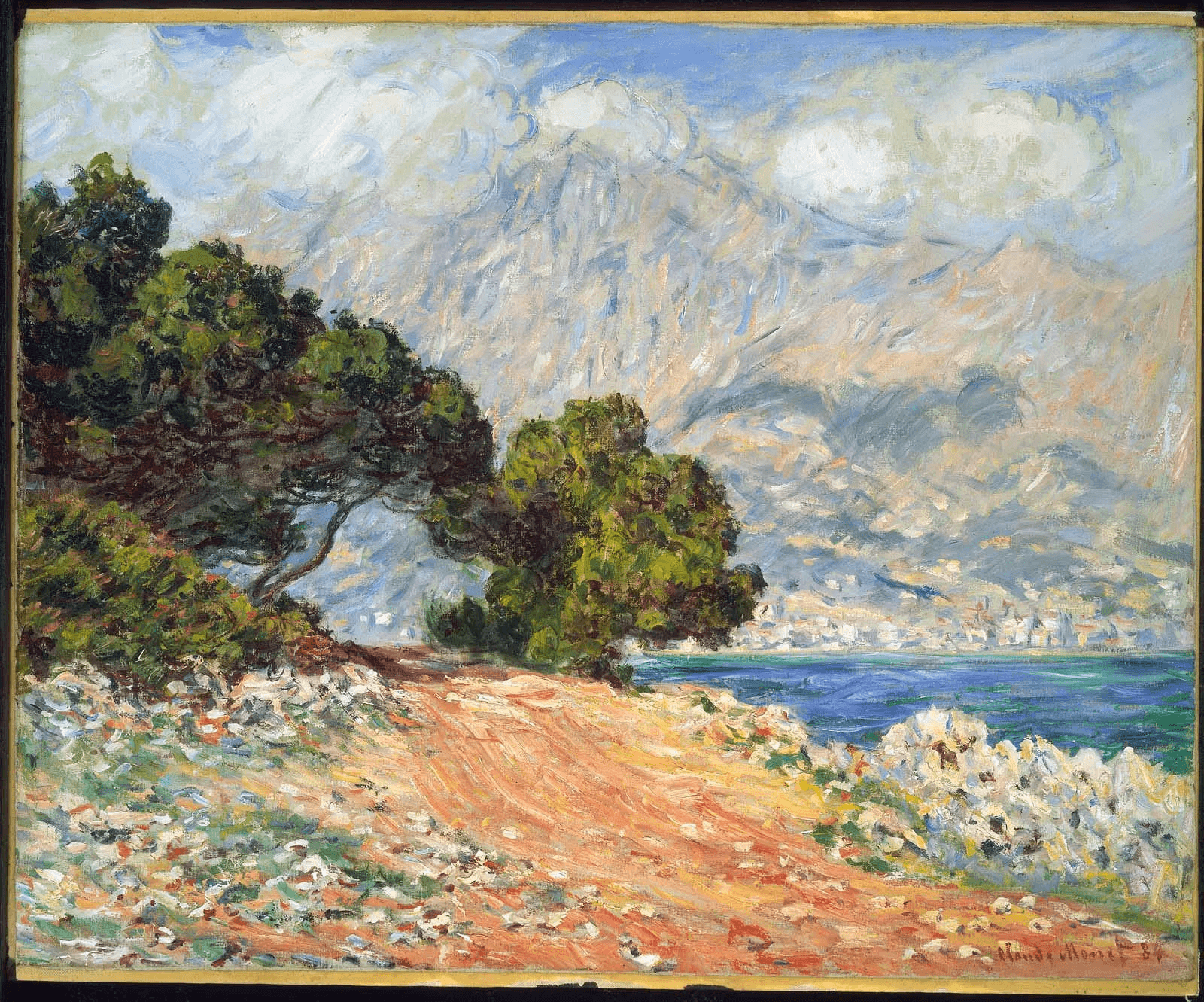 Again, please join us on March 17th. See you there!