My home in the Berkshires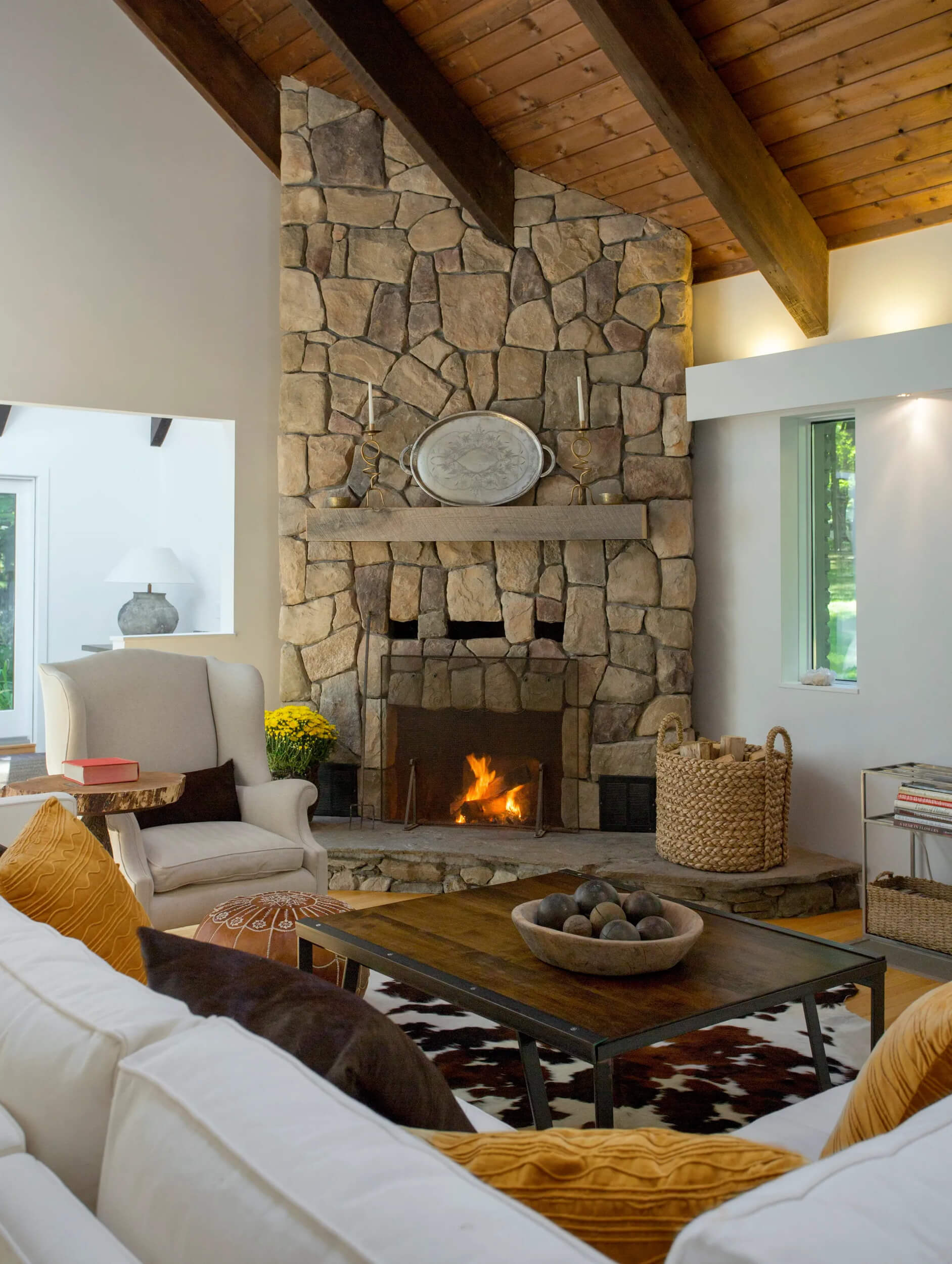 About seven years ago, my husband and I started to look for a second home. We ended up finding a place in the Berkshires in Western Massachusetts, mostly attracted to the natural beauty and year round cultural activities, museums and restaurants. Our kids went to sleep away camp there, and we have friends that we visited often. It happened unexpectedly, since we were looking at homes to rent for a summer and ended up buying!
Around the same time we bought the house, I became very interested in studying interior design.  Something about being out in all that natural beauty and making a nest for the two of us ignited a creative feeling that led me to take a design course at the Boston Architectural College-and then another and another. By the time I knew it, I had a certificate in Residential Interiors, started my own interior design business and the Berkshire house was published in the Berkshire Magazine!
At the same time back home, I became involved in the MFA Associates at the Museum of Fine Arts in Boston as a flower designer. What a fantastic opportunity it has been. I have made wonderful friends and have learned a ton about flower design. In addition to our flower duties as an Associate, we work one shift a month at the museum's Sharf Information Desk where we interact with museum visitors. And every April we run the annual Art In Bloom event. The whole experience has been incredibly inspiring.
The new year is a time for introspection and new beginnings.  I consider myself a pretty private person and have never blogged before. However, I think I am ready to share what inspires me. Whether it's something special for the house or garden, flower design, my perspective on second home ownership, or other lifestyle topics  – if I think it's worthwhile I will share it with you. Until next time…..
Please contact me for a design consultation
Today! Email lwinteriorsnewton@gmail.com  617-633-1224