High Performance fabric from Schumacher
A couple weeks ago at our Passover family seder, our grandchildren who are 3 and 5 were with us. Some friends asked if I was worried about the spills young children could have in the dining room. I said I wasn't concerned about it because my dining room chairs are covered in a performance fabric. Performance fabrics are engineered by a selection of particular fibers that have stain resistance woven into them. They are easy to maintain, durable and cleanable!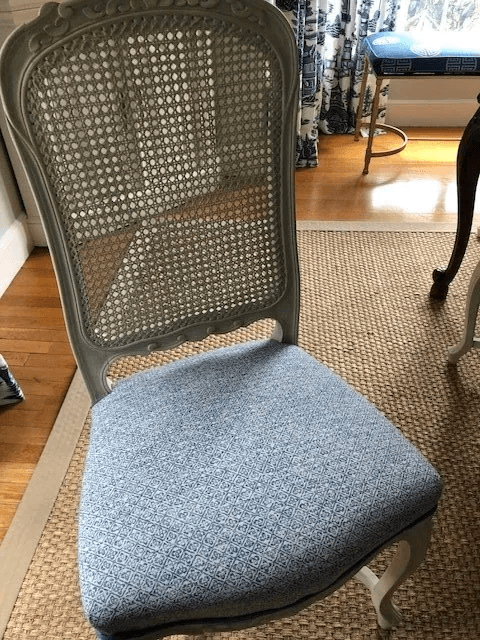 Not only did we have chicken soup spills, but when my grandson insisted he try chopped liver because he thought it was chocolate, he gagged. Suffice it to say, I'm not going to say what happened next, but it wasn't pretty. We all survived and so did the chair he was sitting on. Not a sign of what happened.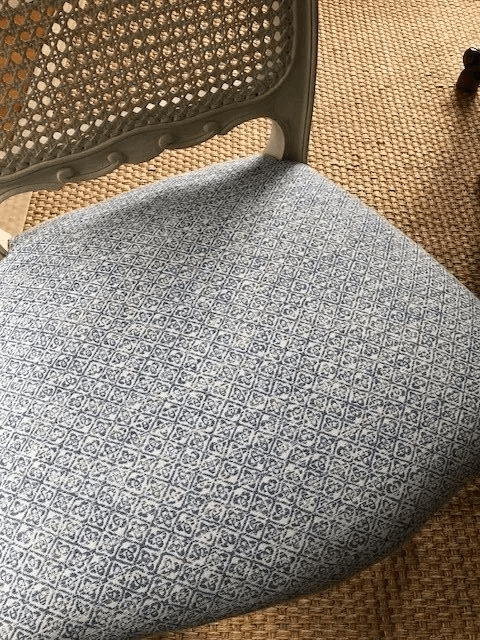 So if you're at all interested in child proofing your interiors, there are wonderful fabrics out there to help. This particular one from Schumacher comes in blue and two neutral colors which would work well in almost any setting. And guess what, they're reversible with a darker side!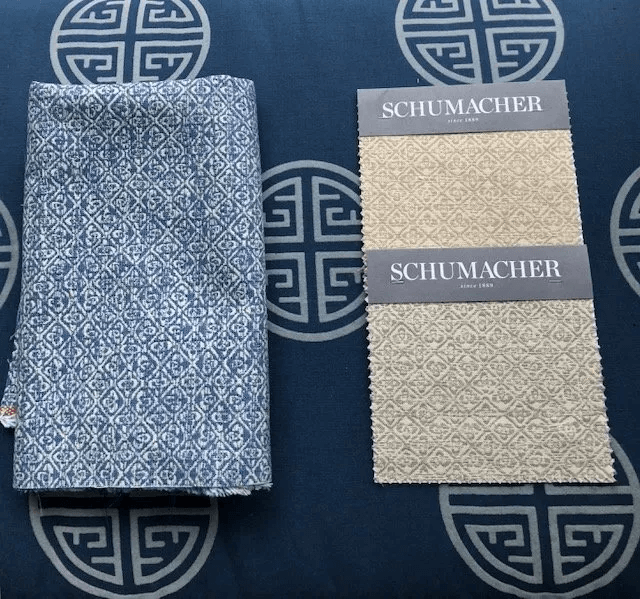 Thinking about recovering upholstery in the near future? Give some thought to a high performance fabric. It gives a sense of security that your chairs and sofas will look new and fresh for a long time!