The Bosco Chair from Bungalow Five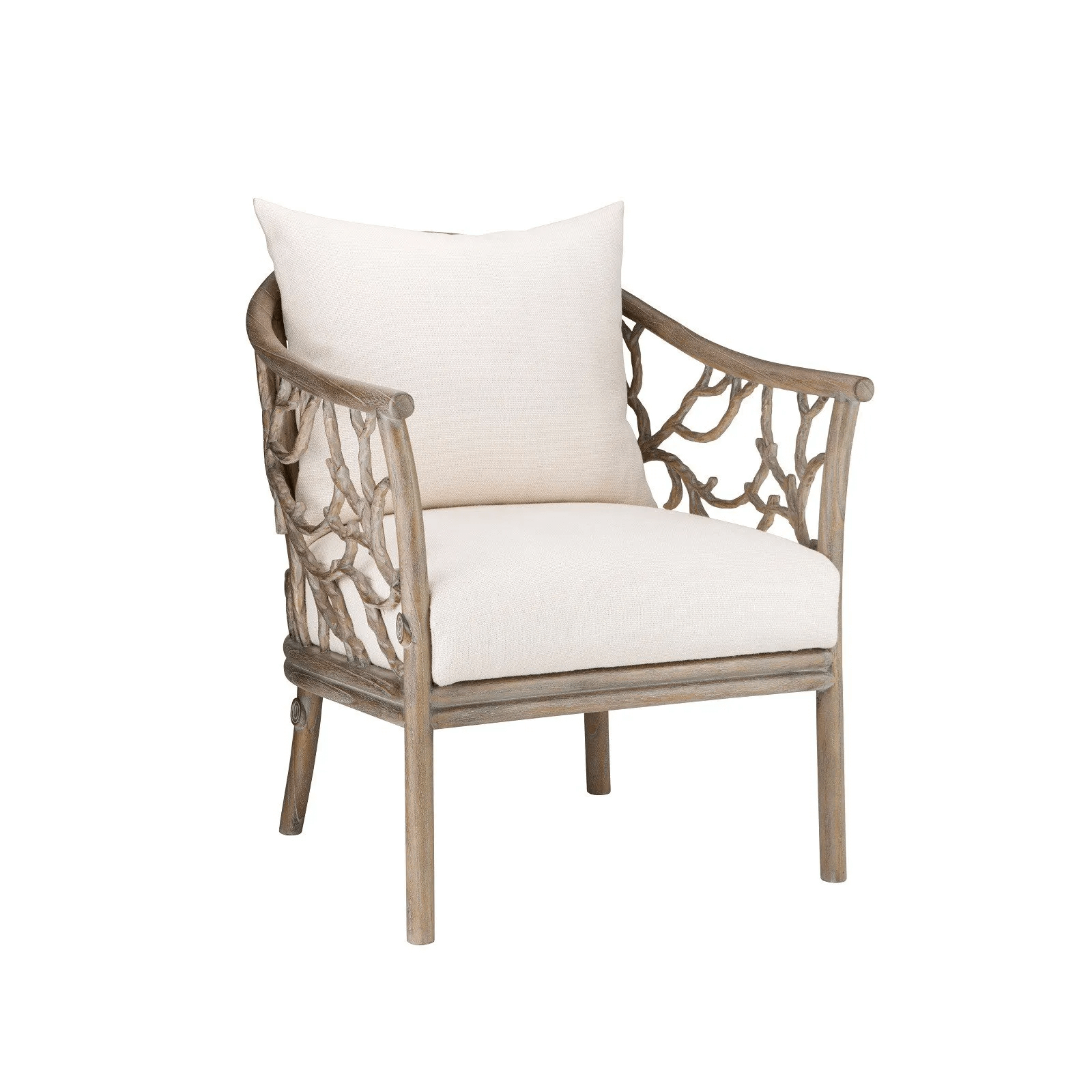 When I saw this chair at the High Point Furniture Market recently, I knew it would make a great occasional chair to pair with a modern upholstered wing chair in a client's sunroom. It's made of Limed Cape Lilac Mahogany and is inspired by rustic faux bois garden furniture made to look like tree branches in a driftwood finish. The linen cushions come in a lovely warm white color, and it is very comfortable.
Check out the back of the chair. Isn't it great? Trending now are chairs that are decorative in the back. Or chairs that are upholstered with a fabric in the back that is different from the front. If you have a room where you can have the backs of these chairs facing you as you walk in, go for it. It's also a great chair for a sun room or as an occasional chair in a bedroom. And in the Northeast, it's a way to keep a garden feeling in the house through the cold winter months. I'm always inspired by anything that reminds me of the garden. What inspires you?