LW Interiors among fifteen table designers featured on housebeautiful.com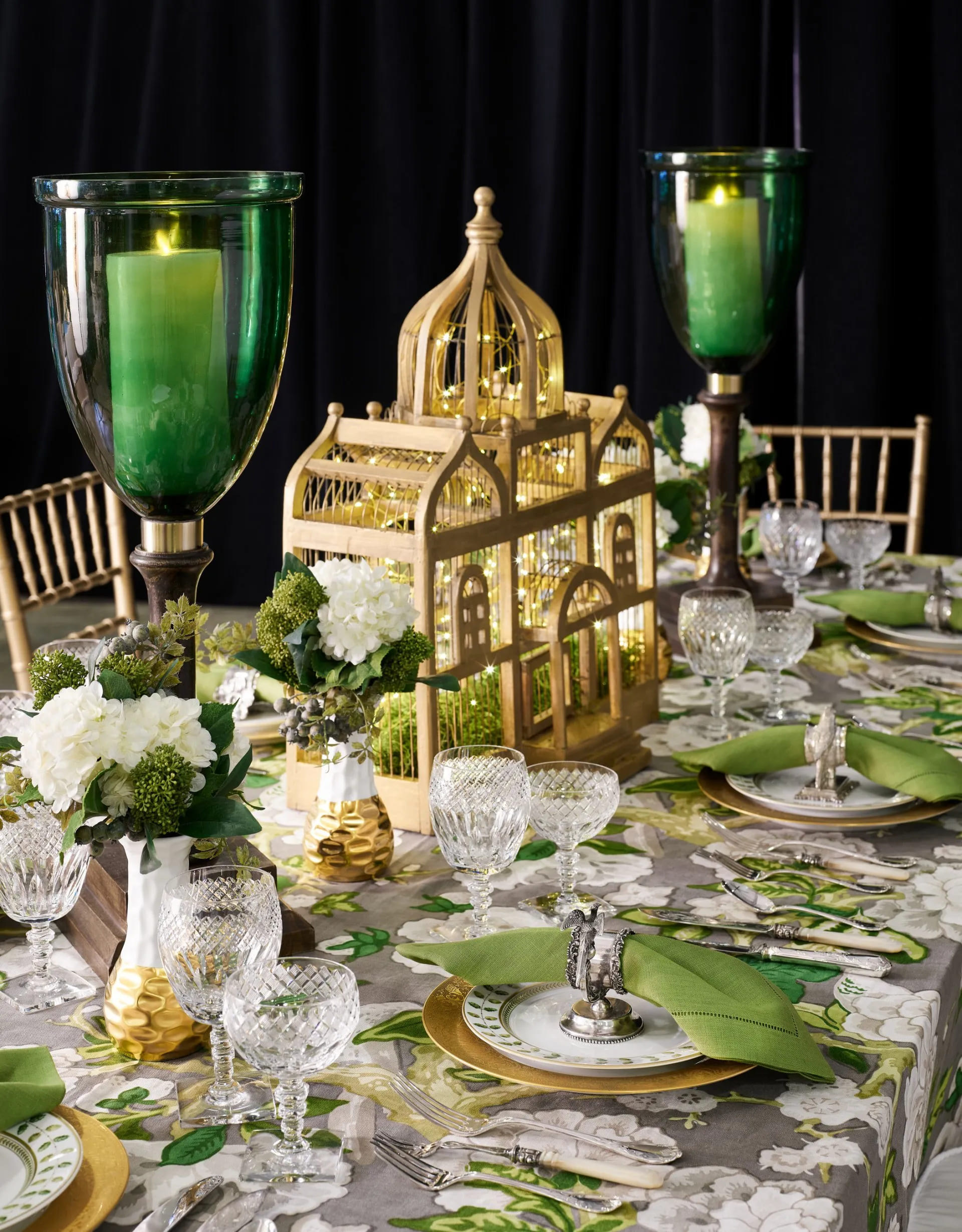 On October 3 & 4,  Heading Home to Dinner 2019 at the Boston Design Center was a great success.  I was so glad to be a part of it. The event, also sponsored by New England Home magazine and the Boston Design Center, included bar carts and dinner tables created by local design professionals. There was a cocktail party one night and a sit down dinner the next where the bar carts were auctioned off.  All proceeds went to Heading Home, an organization that fights  homelessness in the Greater Boston area. We raised 177,000! To add to the excitement, Hadley Keller of housebeautiful.com covered the event with an online article, "These Designer Tablescapes are all the Holiday Inspo You Need". You can get a sense of the amazing creativity by many of my fellow designers right here.
This year my table theme was "A Wish for Longevity and Strength". The idea for this theme was inspired by a Bernardaud china pattern I've admired for many years. The "Constance" pattern has gold flecked acorns and oak leaves symbolizing strength and longevity. I thought it fitting to use this for my table theme as our goal is to raise awareness and financial support for homeless families – mostly young mothers and their children who are working to get their lives back on track. We aim through our participation to give these families hope and strength for the long run. I fully support this mission and was honored to participate again this year. Here is my inspiration board for the table!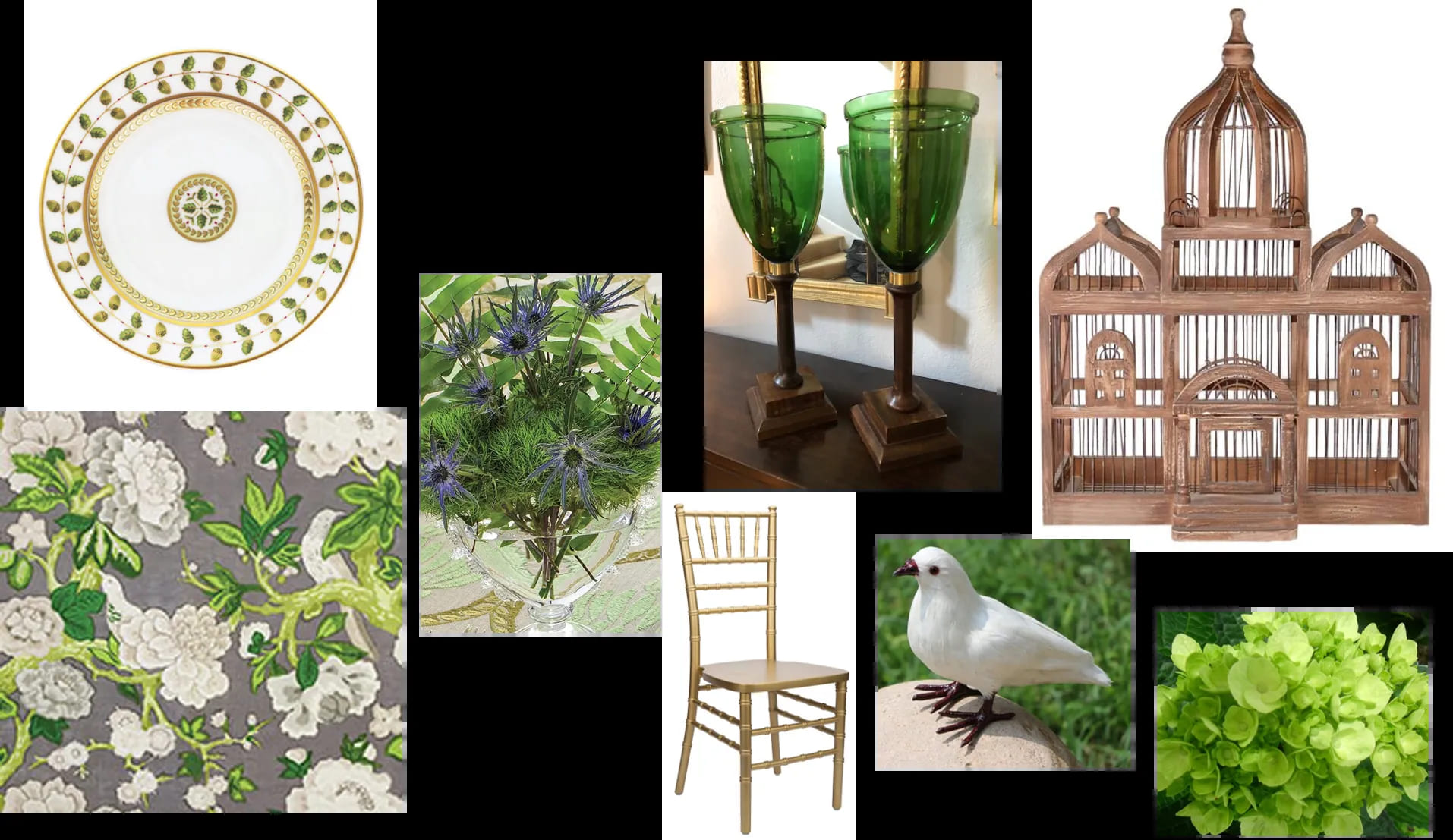 I'd like to thank the trade partners who sponsored me. Schumacher at the Boston Design Center; Oomph in Greenwich, CT; Michael Wainwright, Great Barrington; Sferra linens; Fleuri, Chestnut Hill; and Makkas Workroom. Charlene Zion assisted me in gilding the bird cage, and Dena Feintuch installed the LED fairy lights. She also loaned the beautiful Christofle flatware. The Victorian silver and ivory fish utensils are vintage – a Brimfield find. The vintage glassware is the Hawkey Donisol pattern that I found in a local shop and on Etsy. The napkins are held with 19th and early 20th century figural napkin rings with birds. Did you know that in the 19th century, people reused their napkins at the dinner table? Each member of the family had his or her own individual napkin ring so they could easily identify whose napkin belonged to whom. At the Heading Home event there were many conversations about the napkin rings all of which I found on Ebay.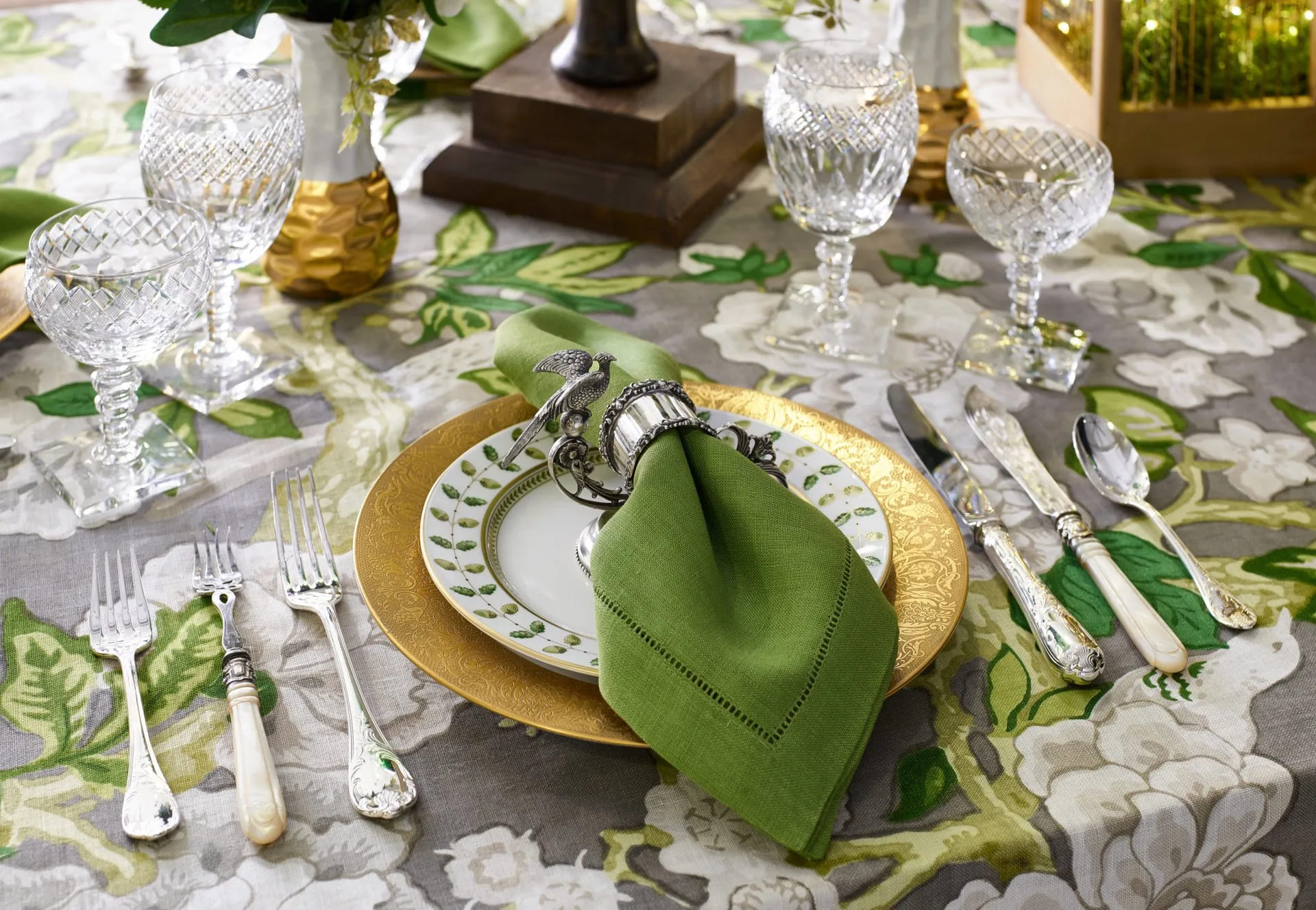 Here are a few more shots of the table-all taken by Jared Kuzia Photography.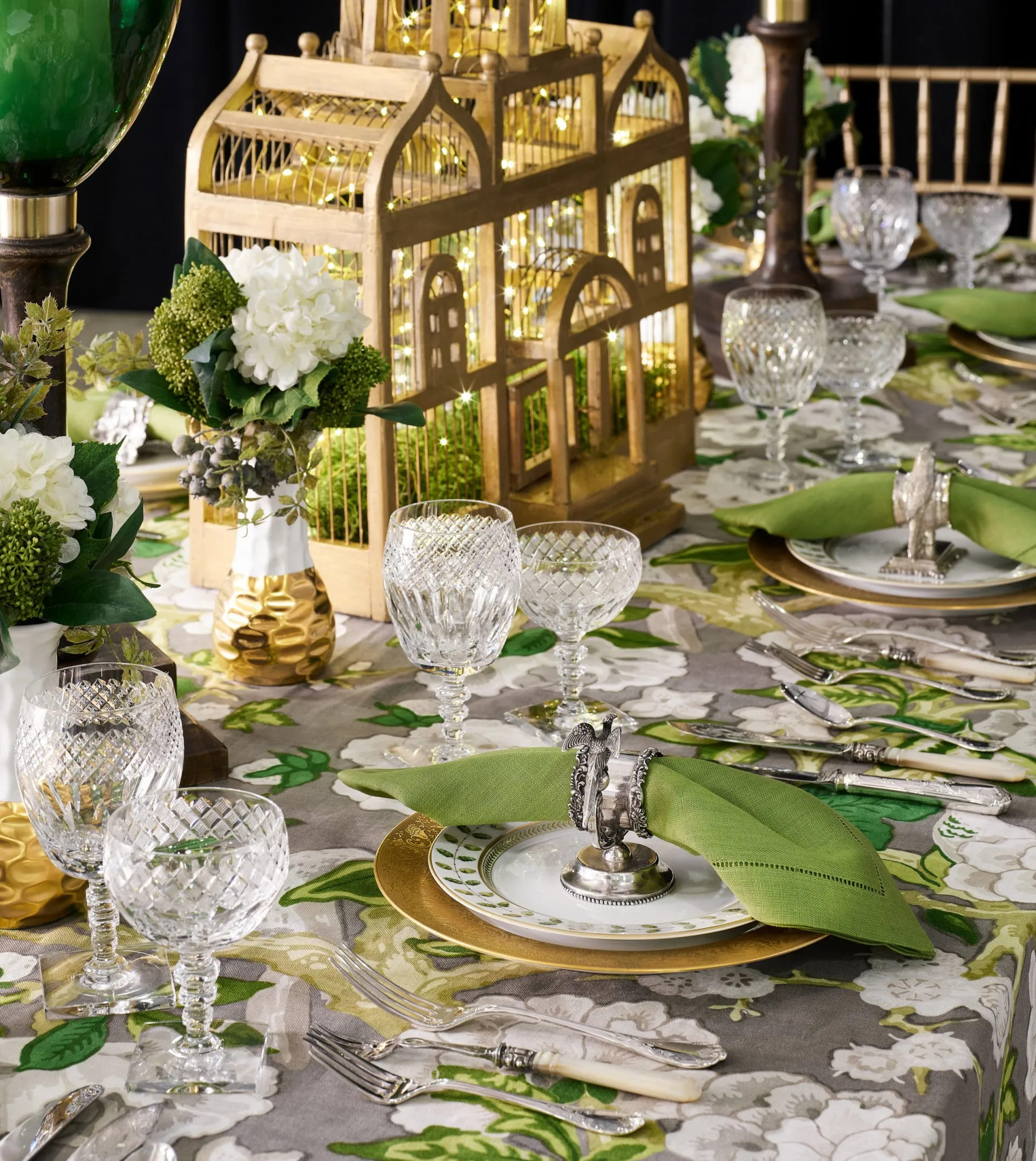 The birdcage was an Ebay find. My friend Charlene Zion and I sanded it and refinished it with gold leaf. The gold leaf comes in different colors in small tubes. We applied several coats with a soft cloth. I love how it came out.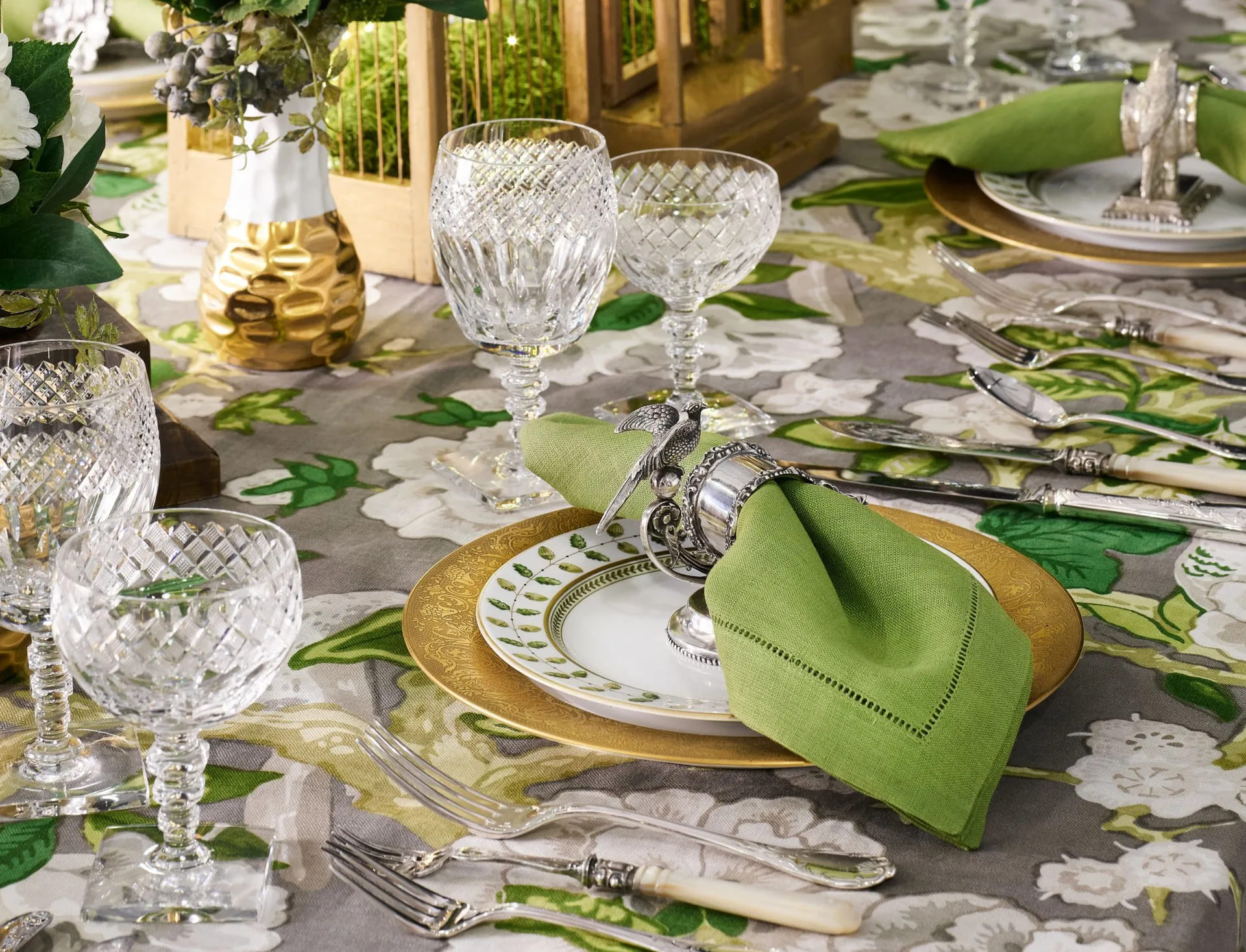 People commented on the square bases of the crystal, a vintage pattern called Donisol by Hawkes. During the 1920's, Hawkes made several patterns in honor of founder Thomas Hawkes' early life in Waterford, Ireland. Many of the patterns in the Waterford series came with round or square bases. I thought the square bases were so interesting and different.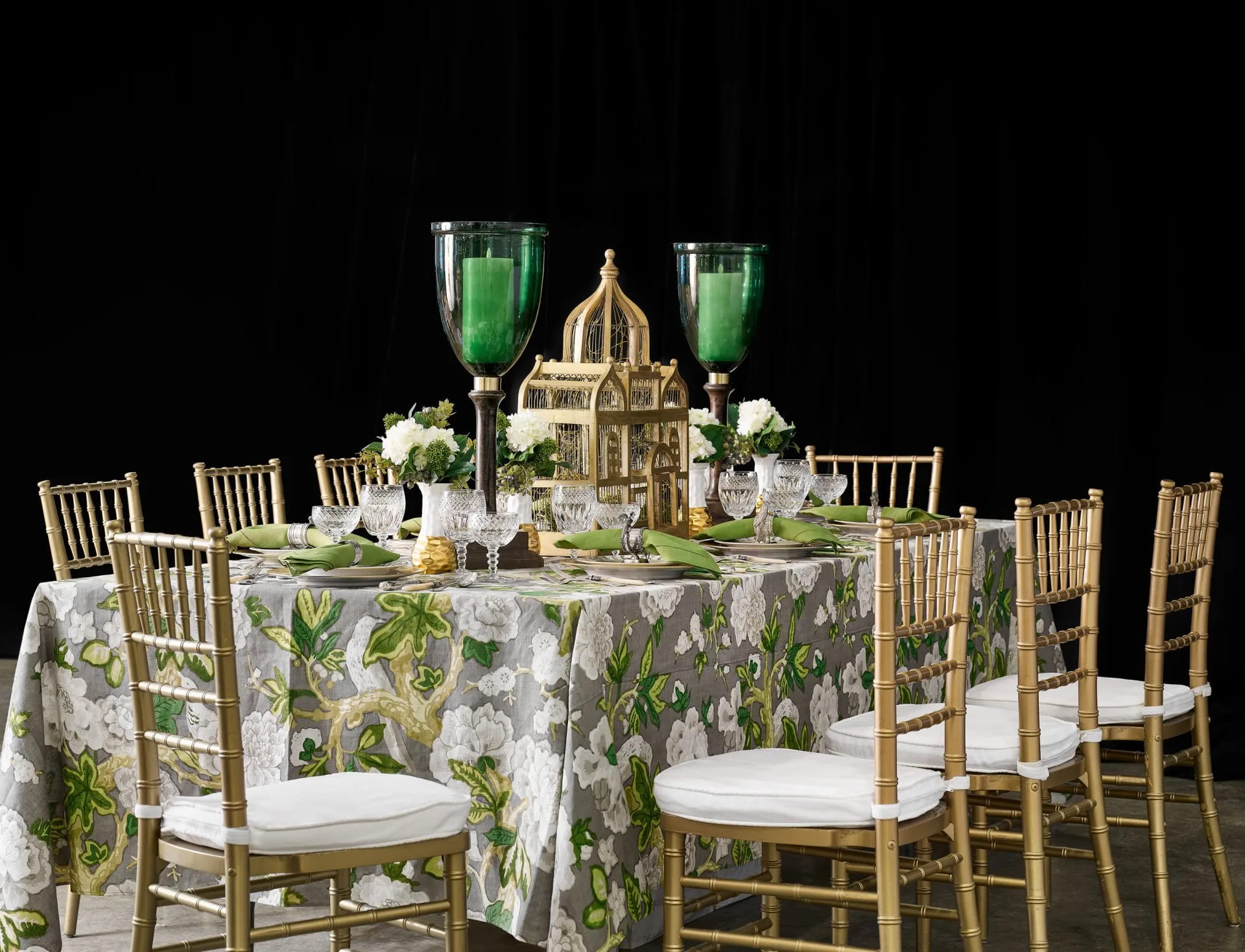 Thanks again to all who supported this great cause!
PHOTOGRAPHY BY JARED KUZIA