LW Interiors is designing a table at Heading Home to Dinner – October 3 & 4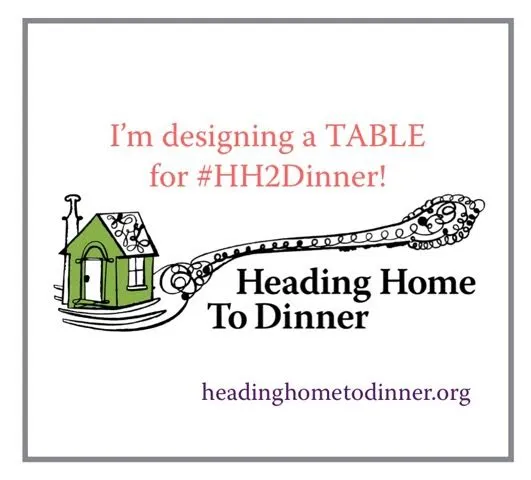 Heading Home to Dinner is a dine by design event sponsored by the Boston design community to support Heading Home, an organization in the Boston area that provides housing and aid to homeless families.  The event, which is also sponsored by New England Home and the Boston Design Center, includes bar carts and dinner tables designed by local design professionals. There is a cocktail party on Wednesday evening, October 3rd and a sit down dinner on Friday, October 4th. Bar carts will be auctioned off on both evenings.
This is the second year I am designing a table for the event. Here is a pic of last year's table. I went all out with blue and white and flowers for fall entertaining.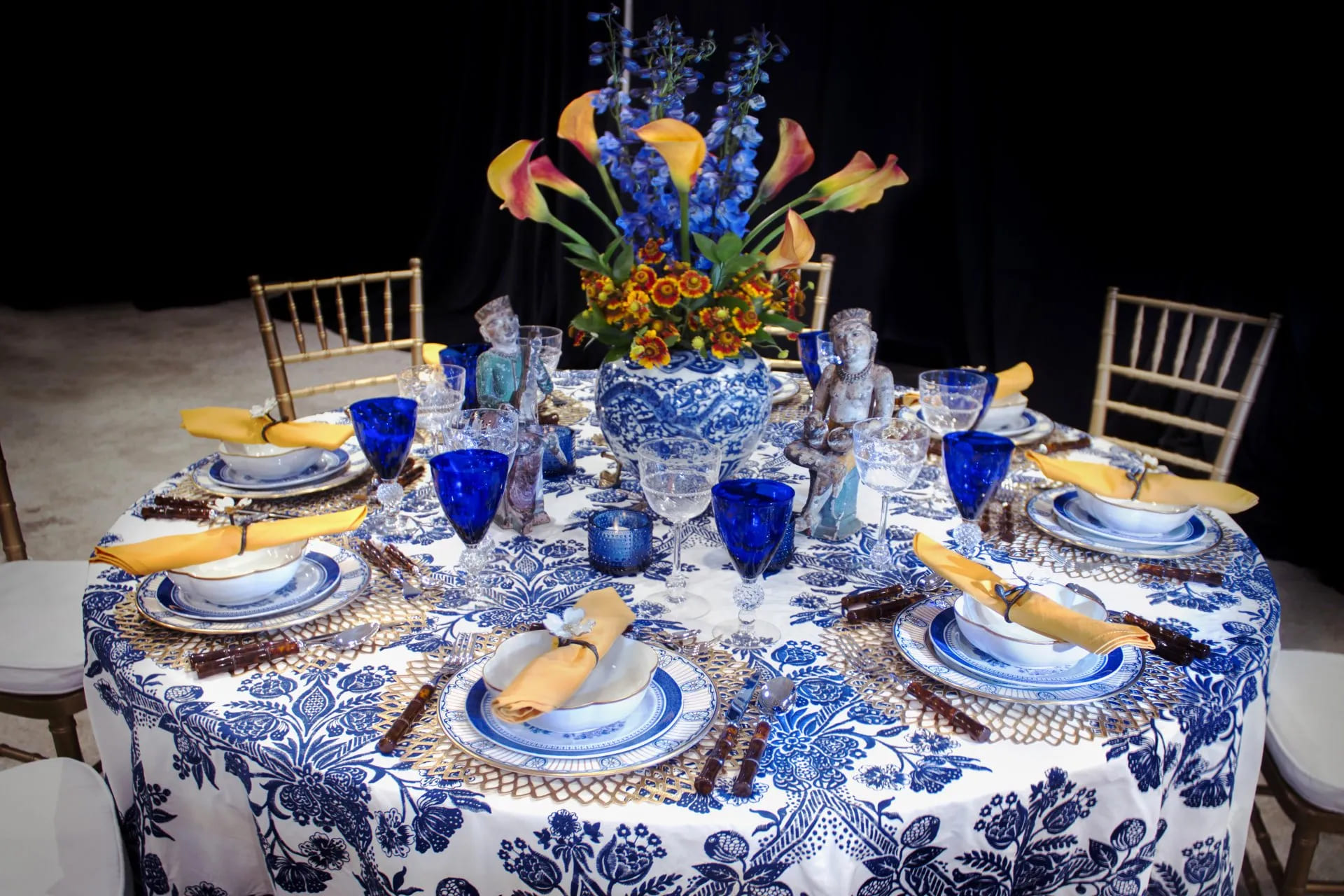 This year my table theme is "A Wish for Longevity and Strength". The idea for this theme was inspired by a Bernadaud china pattern I've admired for many years. The "Constance" pattern has gold flecked acorns and oak leaves symbolizing strength and longevity. I thought it fitting to use this for my table theme as our goal is to raise awareness and financial support for homeless families – mostly young mothers and their children who are working to get their lives back on track. We aim through our participation to give these families hope and strength for the long run. I fully support this mission and am honored to participate again this year. Here is the inspiration board for the table!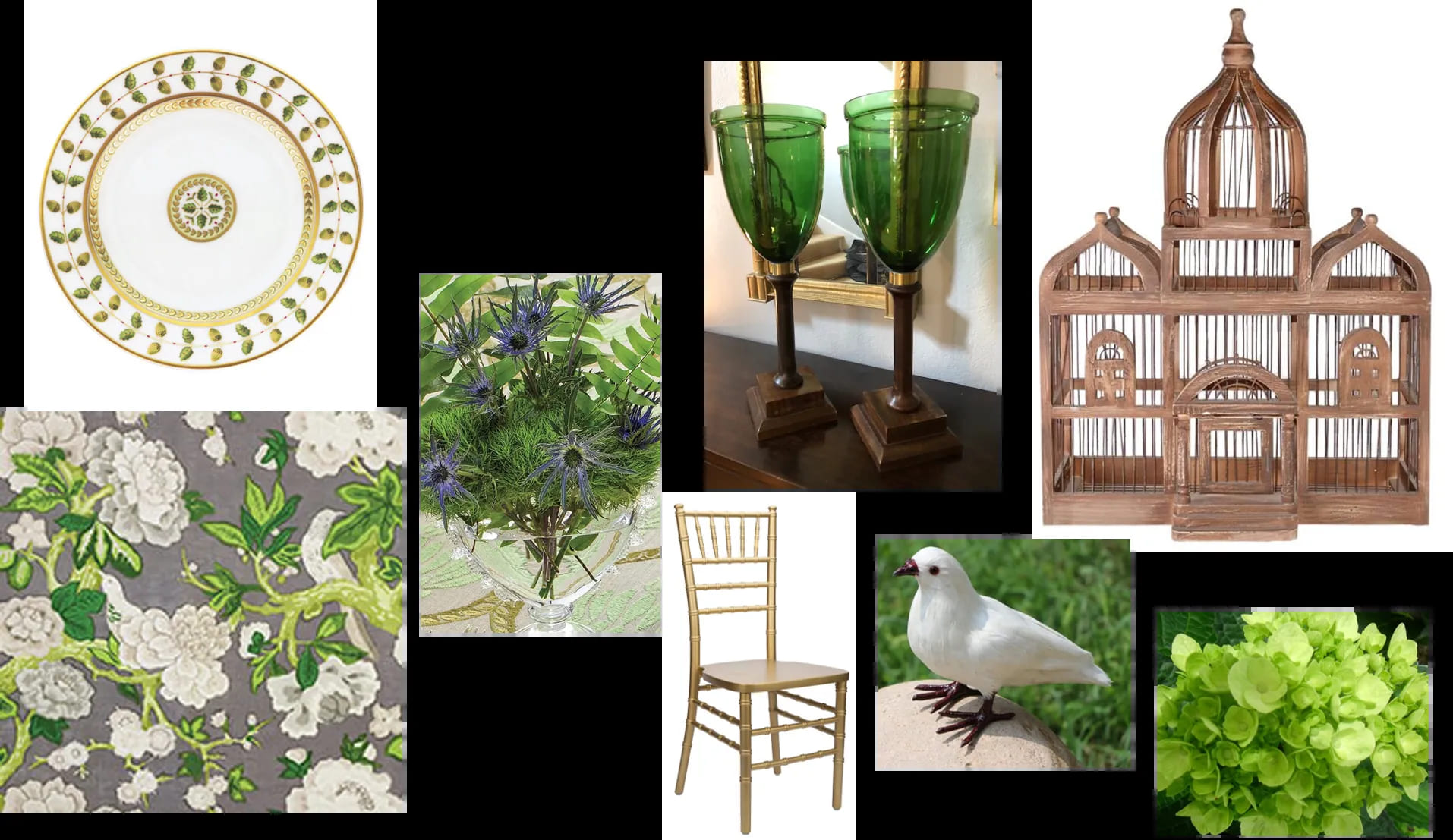 Tickets are on sale for the cocktail party on Thursday evening, October 3rd and for the dinner on Friday evening, October 4th. You can find out more about the event here. Please join me for this fabulous event!