A Special Exhibit at Winterthur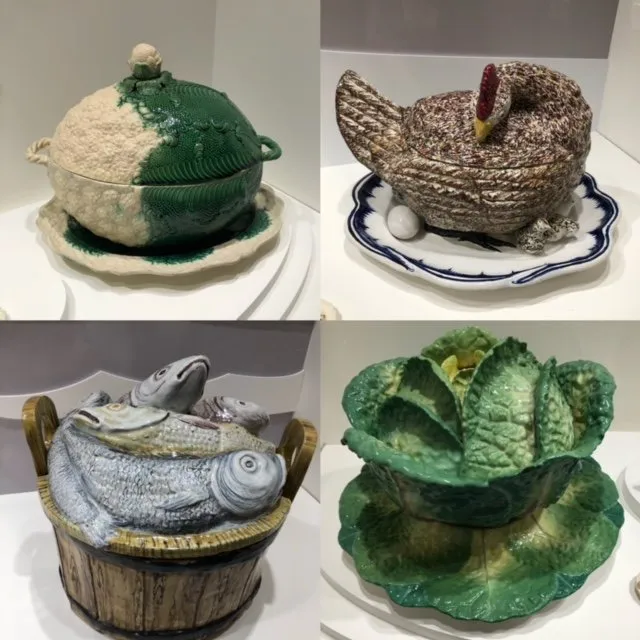 In a June post about my visit to Winterthur, I promised to write about a special exhibit called "Dining By Design: Nature Displayed on the Dinner Table."It's great to learn about the past to refresh our present perspective. Curated by Leslie Grigsby, senior curator of ceramics and glass at Winterthur (and also our tour guide), the exhibit is aboutthe history of dining and dinnerware items from the 16th century onward and how the natural world was brought into the dining room. The show explains how people obtained and prepared food, purchased dishware, and set the table. The tureens pictured above exemplify the food choices of the day-chicken, fish, and vegetables. Here are some other items on exhibition that caught my eye.
In the early 1700's dinnerware was available through the East India Companies which controlled most of the world's trade. As time went on, consumers were able to order from pattern books, from Josiah Wedgewood's English ceramic factory, for example. Some shops had sample plates like the one above, with border options from which to choose. The fact it was a Boston proprietor, makes it all feel close to home!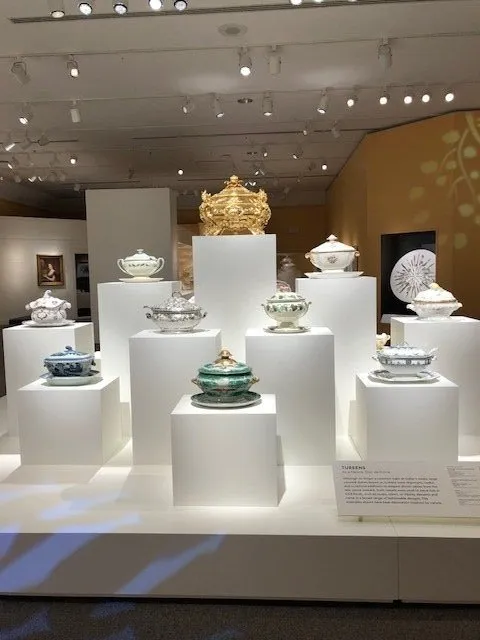 I use a white ceramic tureen from Crate and Barrel when I make gazpacho, a far cry from the gorgeous ones on display at Winterthur. But in the late 1600's and onward tureens were useful as well as decorative on a dining table where they held hot or cold soups, stews or desserts. Many were inspired by nature. One of my favorites is below. Made in China (1790-1810) for the export market, it has an American eagle with flora, fauna and butterfly ornamentation.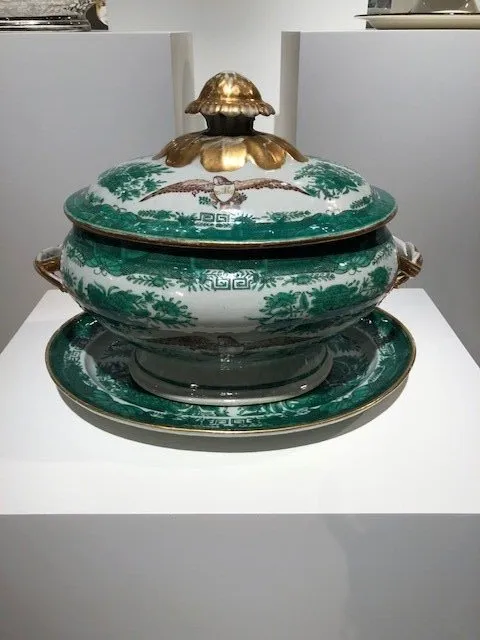 The pieces below celebrate hunting for food – the English Staffordshire plates with stag hunting scenes (1830-1860) and a silver tureen by William Forbes of New York (1859).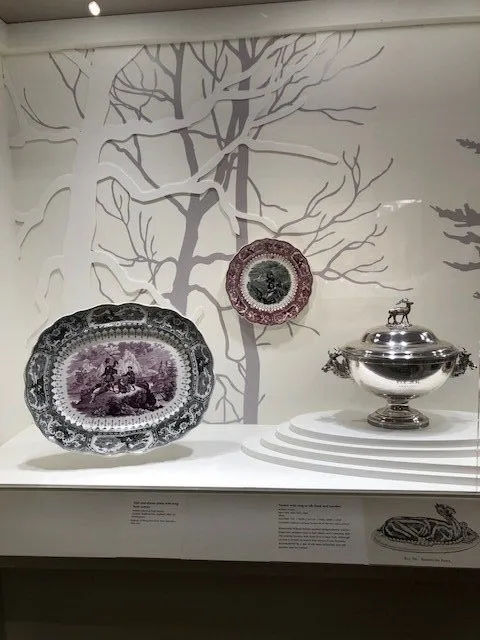 This beautiful silver and mother of pearl fish knife and server set is decorated with themes from the sea. You can find plenty of these sets at Brimfield Antique Market, and they are quite useful for serving and dressing up your dinner table. I have a couple sets and use them frequently when entertaining. The stunning silver tureen also has a nautical theme. All are 19th century pieces.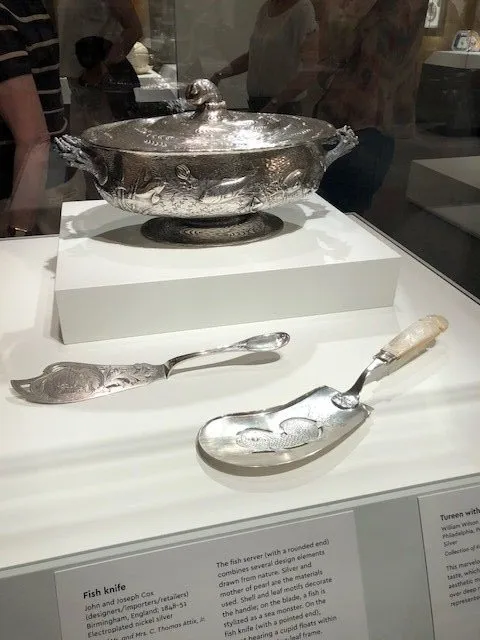 When setting the table in the 18th century, symmetry was the rule of the day. What you see above are the plates for serving food. Instructions as how to achieve this visual balance were included in cookbooks of the time. Scroll down a bit to see.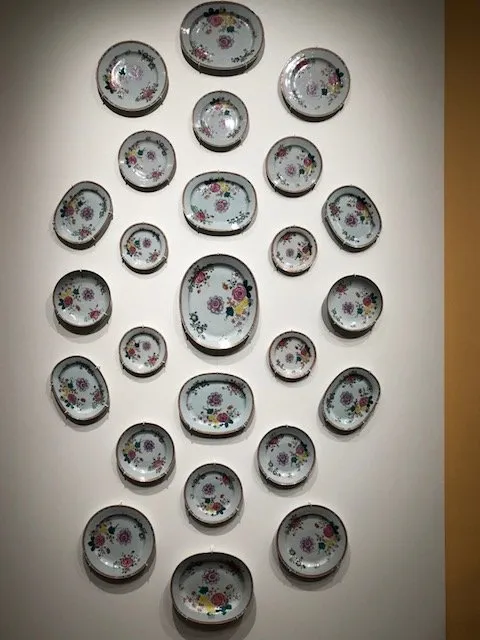 And these are only the instruction for the serving dishes! No place settings in sight!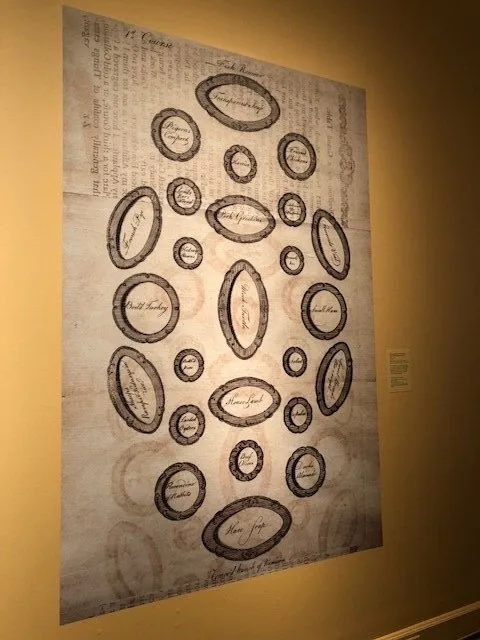 This table is set with seashell patterned dishes once owned by a Boston family. The plates are English Staffordshire, and the silver forks and knives are English as well. The spoons were made in Philadelphia and New York.
All are mid to late 18th century.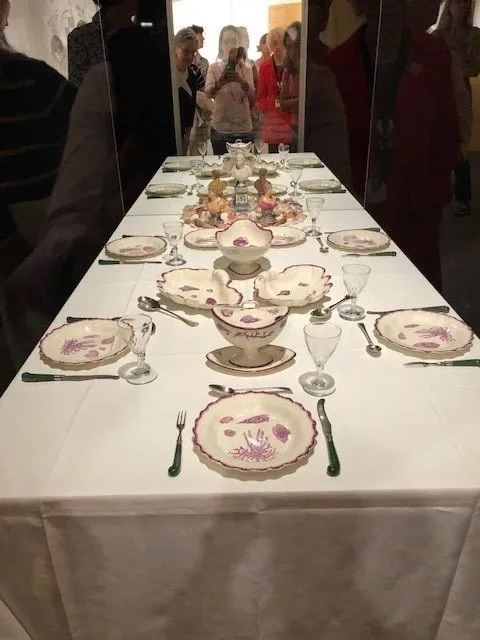 Textile use was rare in setting the table before the 1700's. Some wealthy homeowners used oriental rugs to cover the table until linen tablecloths came into use. Napkins were unheard of, and people wiped their mouths and hands on the edge of the table cloth or on a piece of bread. Not all napkins were for dining purposes. Many were for decoration in the forms of birds, flowers, leaves and butterflies. Fortunately for us, napkins were gradually included at each place setting for personal use during the meal. I will admit that I have googled how to fold a napkin creatively, and there is one by Bunny Williams that I like. But that is for another post!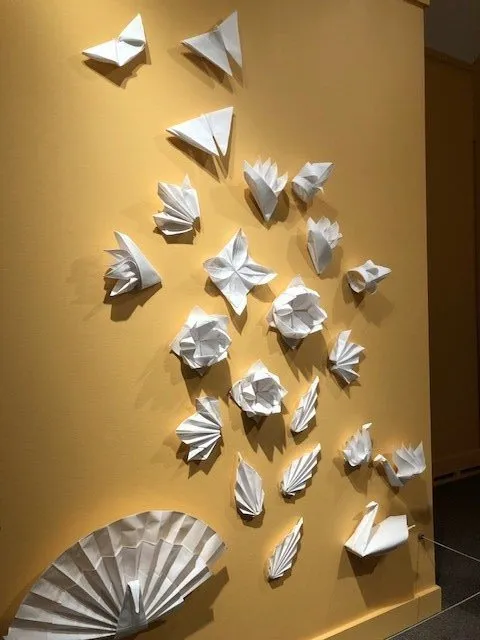 Here are a few more pieces that I loved-all with a nature theme!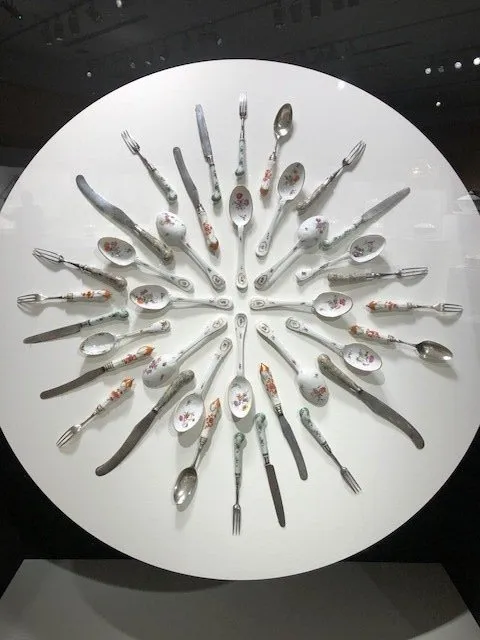 Did you know that through the mid 1700's, guests brought their own eating utensils when invited for a meal? Here are 18th century utensils with ceramic designs featuring nature.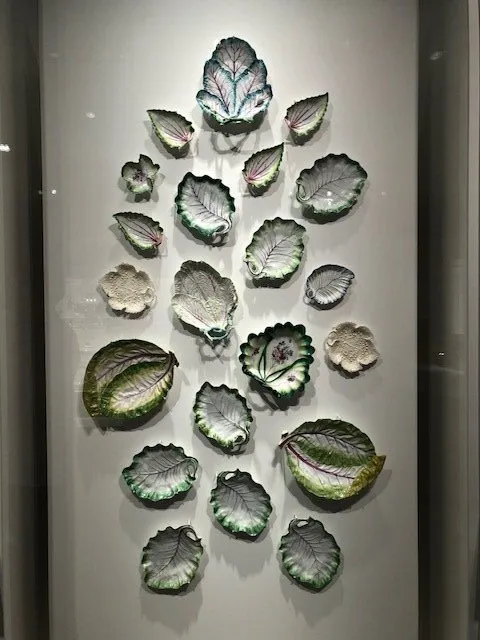 18thc leaf shaped dishes from European ceramics producers.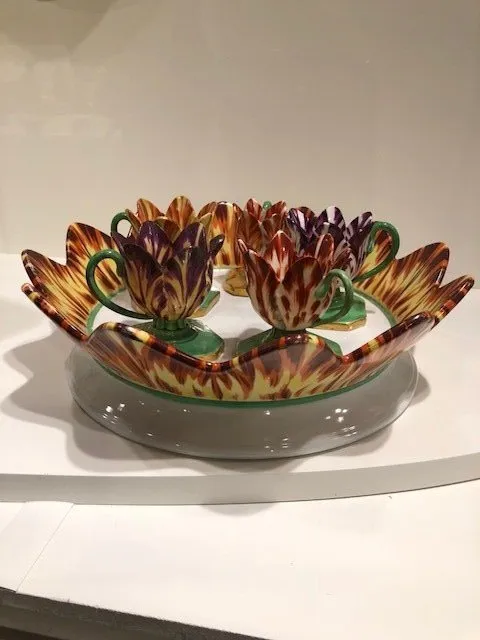 Staffordshire custard cups and stand in a tulip pattern-circa 1820. Below are 18th century plates inspired by botanical engravings of that time.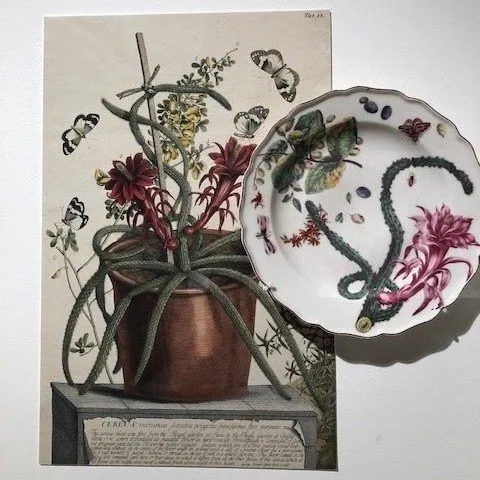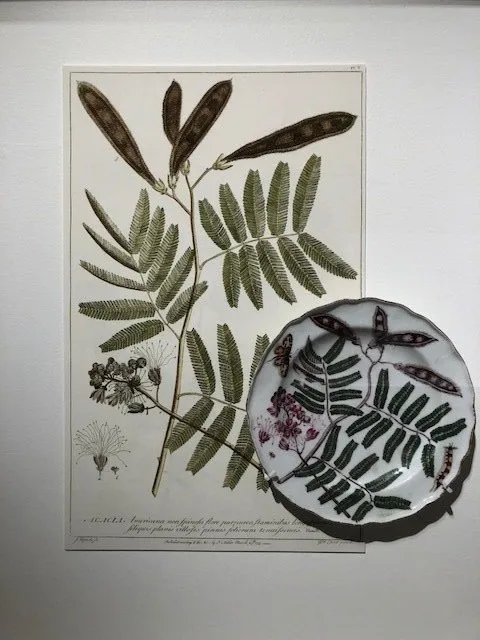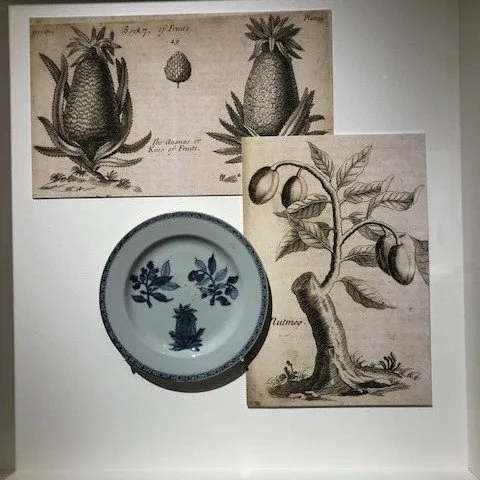 And finally, a lovely display of bird tureens with a turtle as well!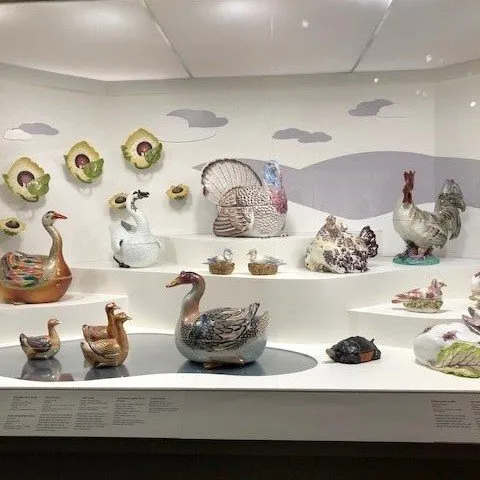 Do you use themes from nature at your dining table? If so, please share with us!