How to Up the Style of Your Interiors with Accessories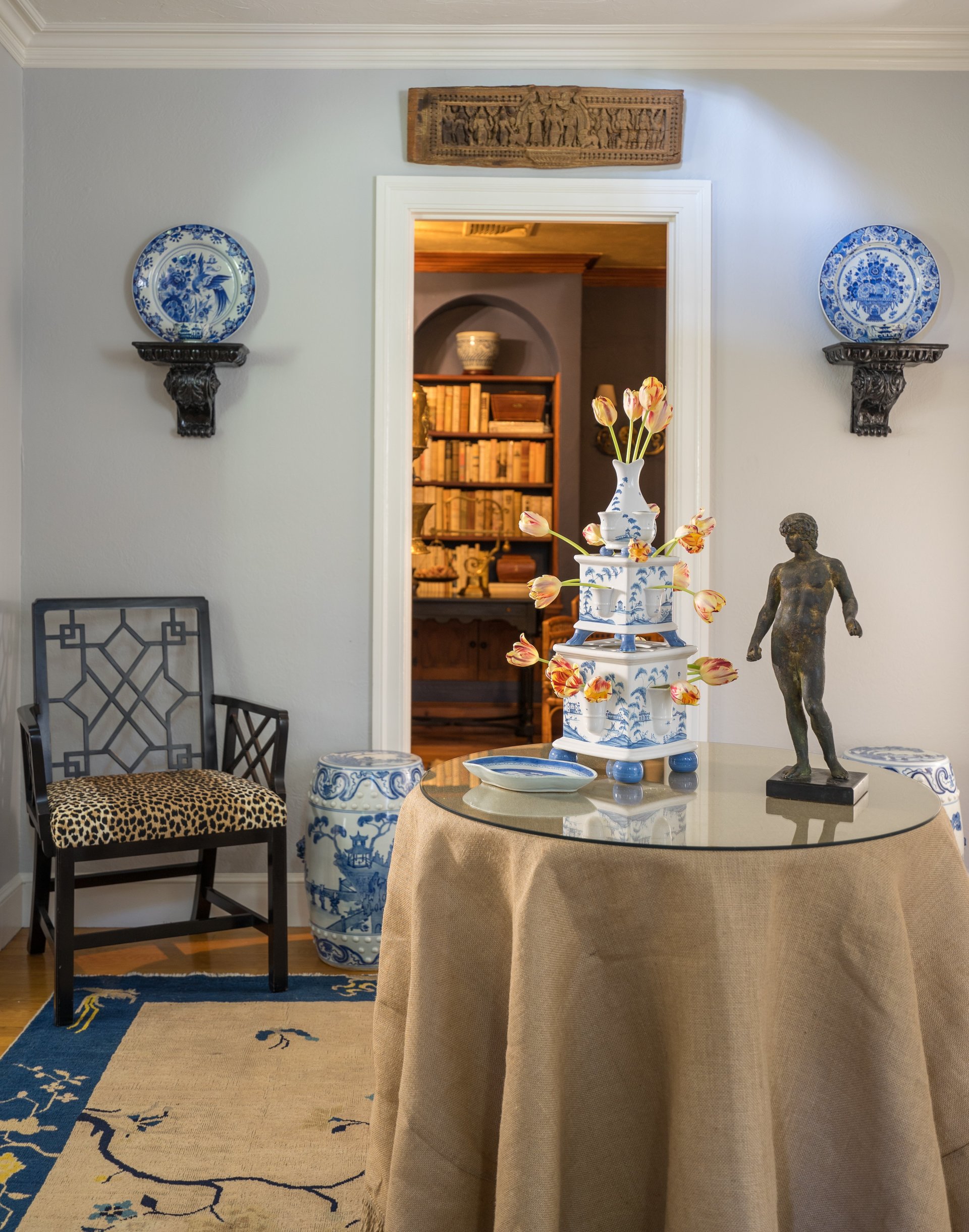 Accessories can be overlooked in the design process. Oftentimes there is great focus (and expense) when buying the large pieces to fill a room, that people can experience "design fatigue" by the time it comes to choosing art and accessories. It's important to keep some of the budget and creative energy set aside to choose art and accessories because they are the heart and soul of a room design. Even the best selection of a sofa, chairs and coffee and side tables will come alive with beautiful lamps and objects meaningful and also useful to the home owner.
Photo above by Eric Roth.
An "accessories package" can include all or some of the following: a vase, books, art, blanket or throw, tray, pillows, candle holders, planters, a mirror and other items of interest such as a sculpture or architectural element. Items that clients purchase when travelling should also be considered. As I get to know my clients, it's important that I learn how they want to live in their home. For example, if a client loves flowers, there should be plenty of vases available with places to put them. If the clients like to read, ample lighting, comfortable seating with very cozy pillows and throws are desired. If I'm working with art lovers, then I have to make sure there are surfaces and wall areas available for placing sculptures and hanging art. It's very personalized and very fun!
You might wonder where I source art and accessories. The answer is – everywhere. Travel, art shows and galleries, antique shops, vintage finds, favorite vendors and online stores. It depends on the style of the project and the client's budget. I also look through the client's existing collections to see if we can repurpose things they already own! Recently a client and I found a pair of lamps in storage in her home. I cleaned them up, added new shades and used them in her bedroom project. I love when we can do that!
Here's a closeup with a number of accessorizing pieces in a Newton living room where we customized a rug from Landry and Arcari and a coffee table by Berkshire Home and Antiques. There are lamps by Bunny Williams, an ornamental bird cage, architectural elements, a tray, books of interest, a vase of flowers and even a small bowl for nuts.  The metal horse sculpture adds a whimsical touch. Photo by Eric Roth.
Here's a vintage mirror with an antique Chinese vase on a tall dresser. Photo by Eric Roth.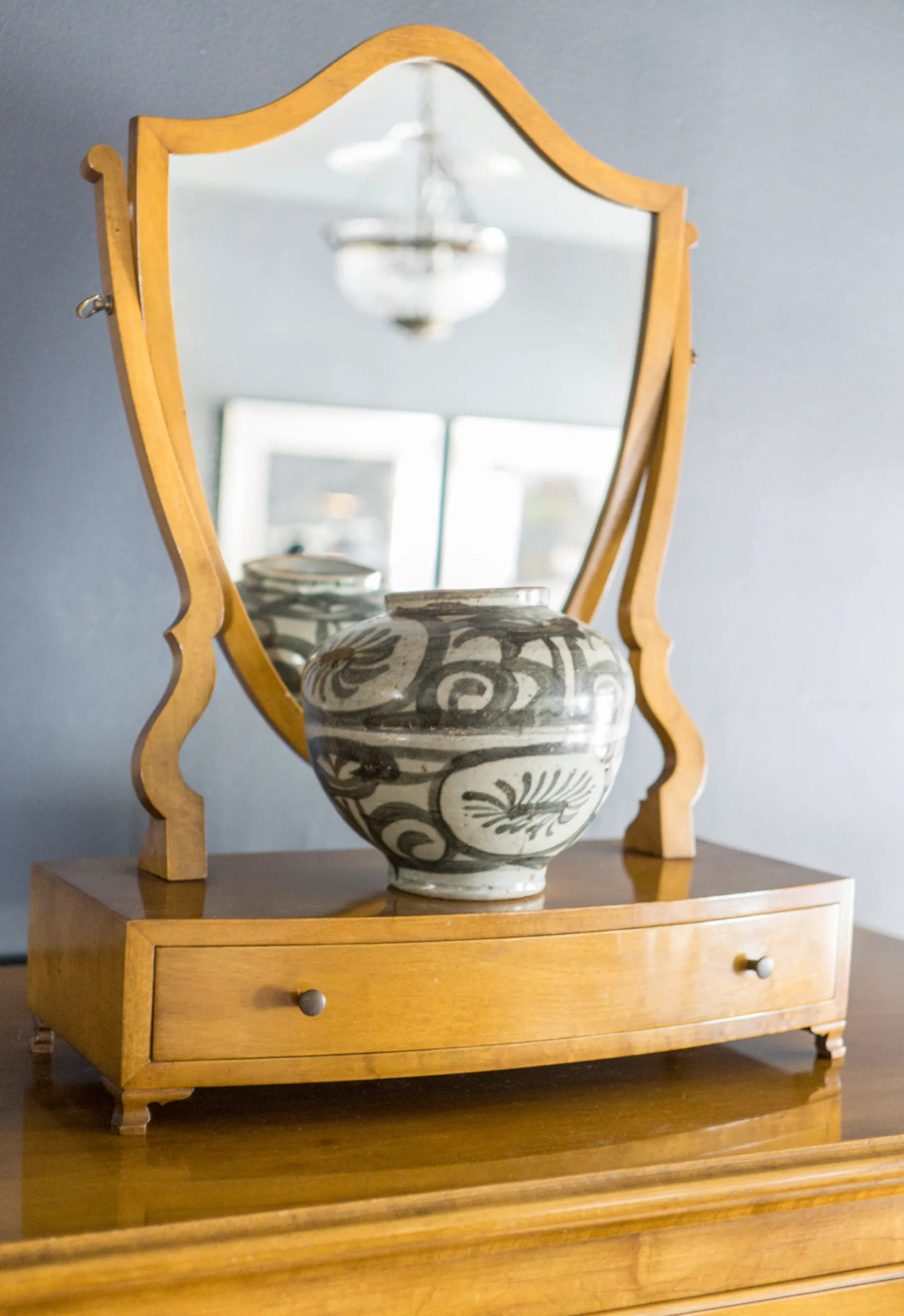 The table below was styled with a vintage oil painting, books of interest and a plant. The gilded metal chair with a faux shearling seat adds great texture and personality! Photo by Jared Kuzia.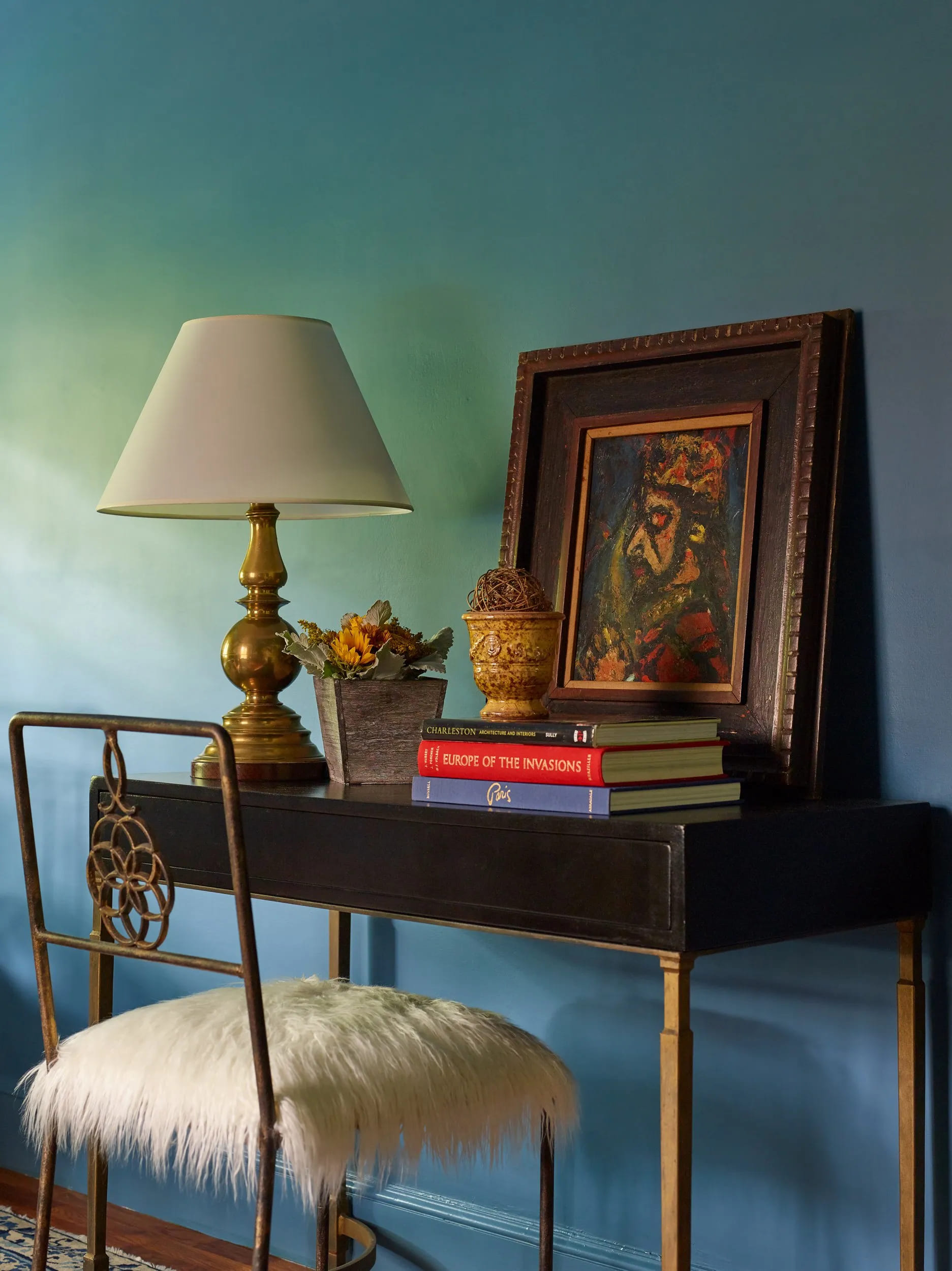 This cozy corner in a client's dining room shows her love of modern Asian art, an Italian silver art deco vase, a mirror from a trip to Morocco and a vintage metal lamp – all on a textured table skirt. Photo by Jared Kuzia.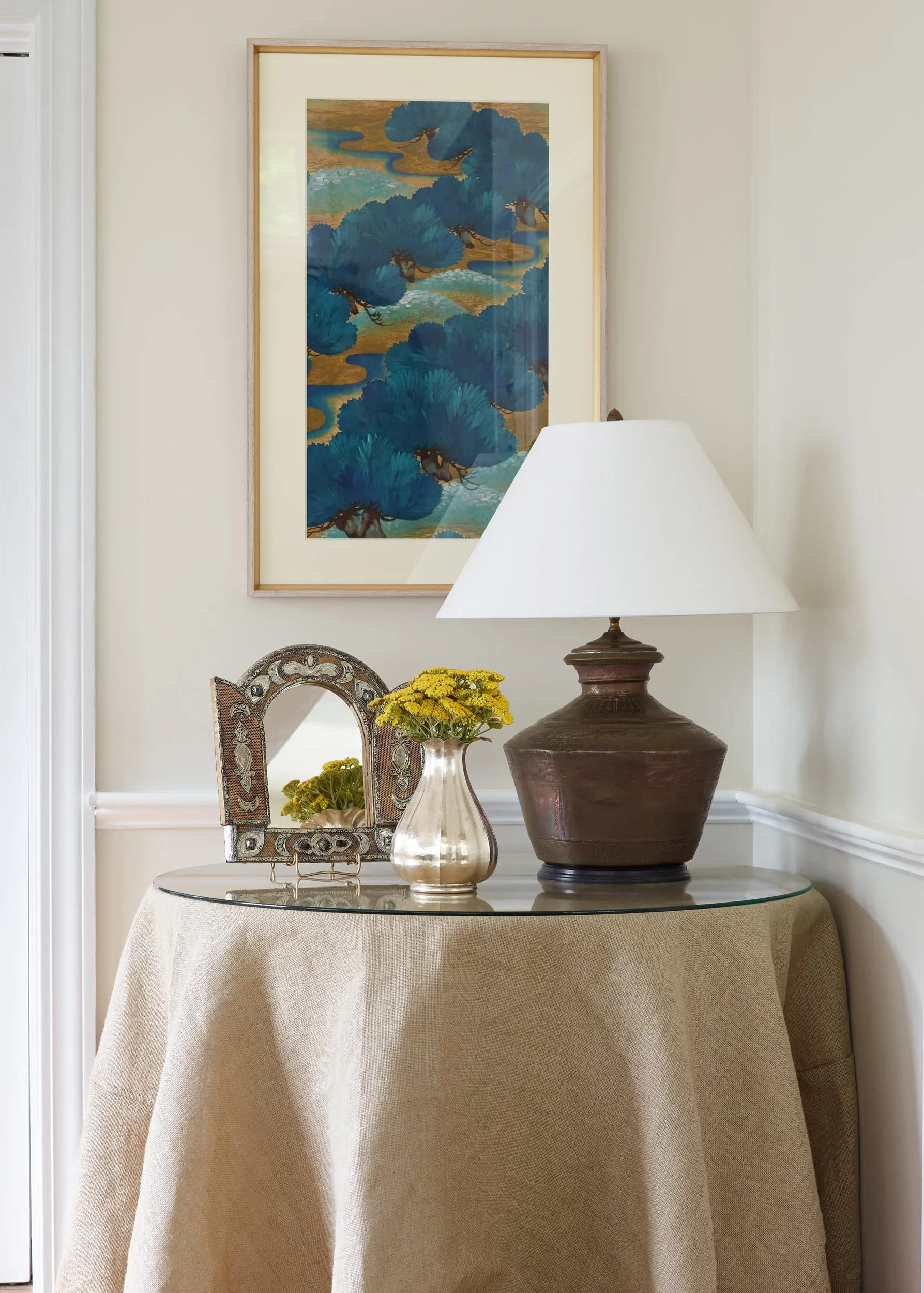 How about accessorizing a bar area? This client had a huge collection of crystal and silver. We chose her favorite pieces and boxed up the rest. Now she has plenty of storage in an organized space she loves for entertaining. Photo by Jared Kuzia.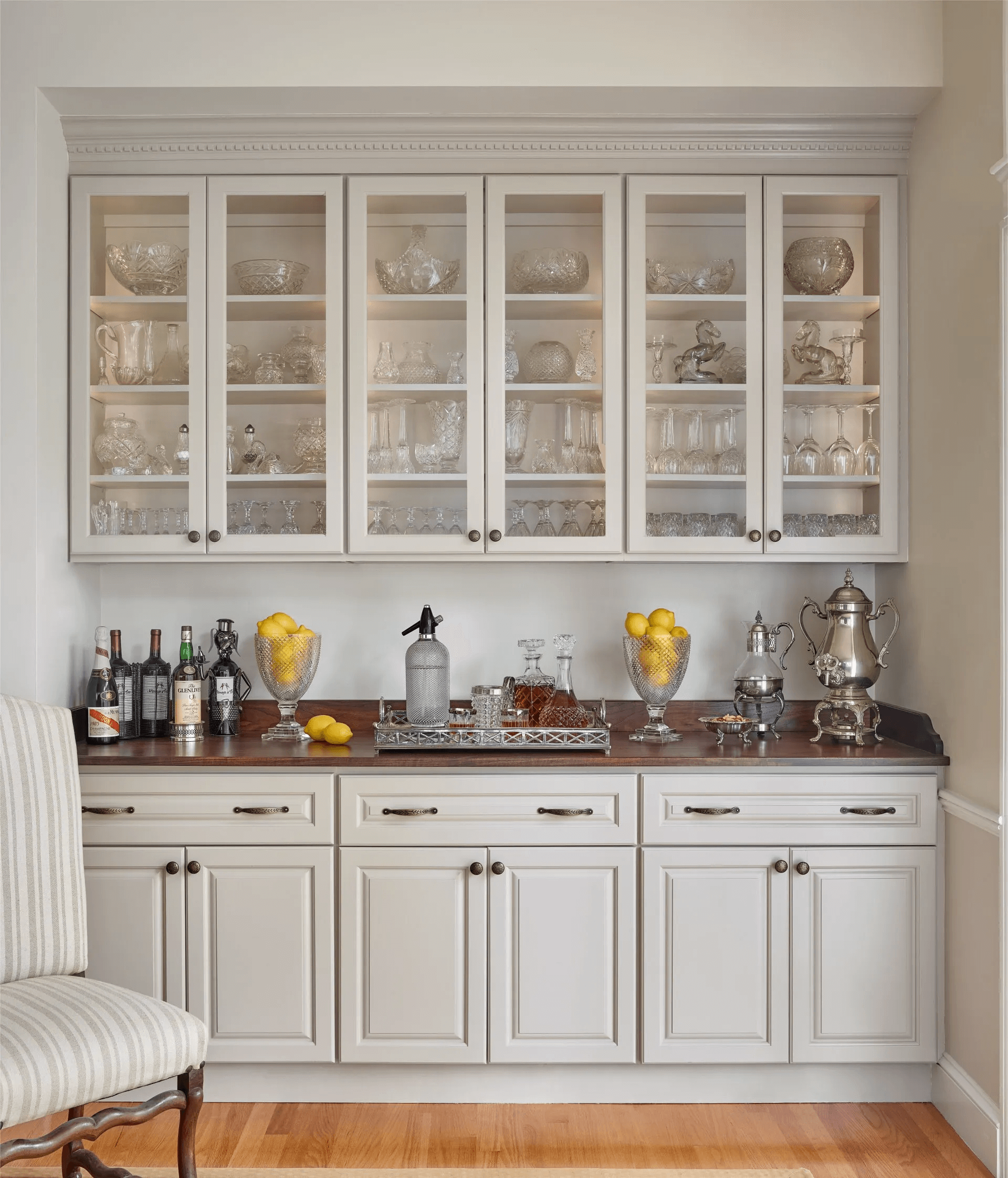 The group of accessories below was for a bedroom project. I always group them together to make sure they create the feeling I want to convey. In this case I was going for neutral with texture and a pop of color.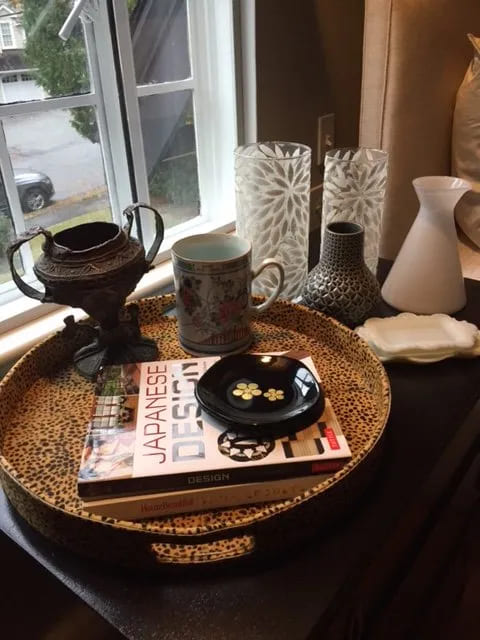 Here they are placed in the room. Photo by Eric Roth.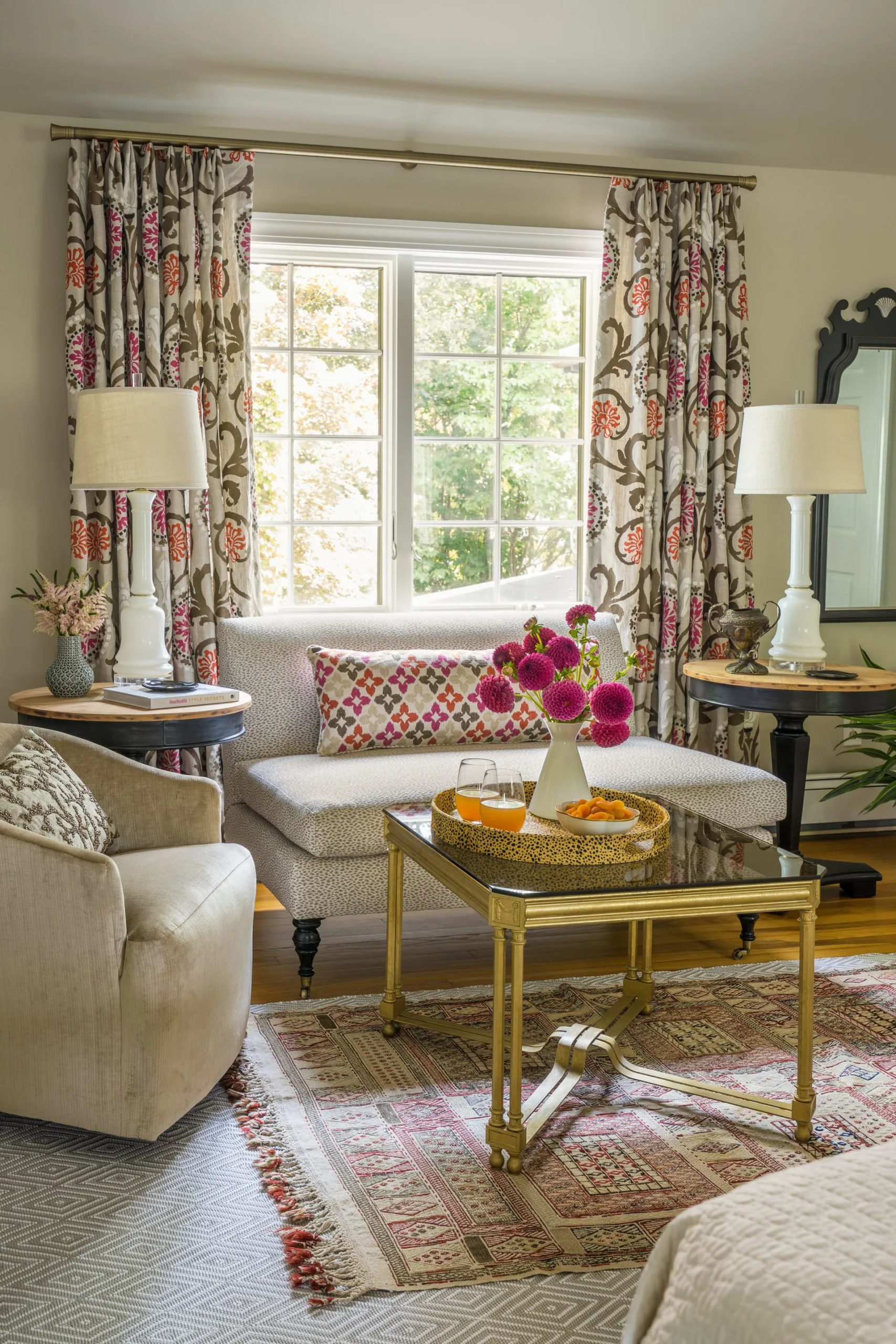 Here's a throw I found at Mackimmee Co in Lenox way after my family room was finished. Look how it pulls together the art and fabrics in this sitting area. It's a color story unto itself!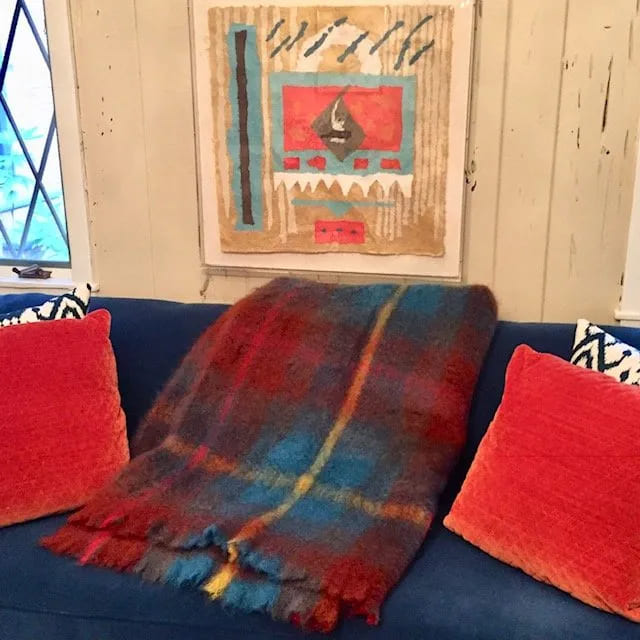 Here is an accessories package I'm presently working on for a transitional living room in a Boston waterfront condo. The color scheme is blue and white with green accents. Now that all the furniture has been installed, the client and I discussed what would make it feel like home in the space. She wanted a throw, a tray, hurricane candles, and a custom candelabra by Dunes and Duchess to start. I suggested favorite coffee table books and coasters. It's a work in progress.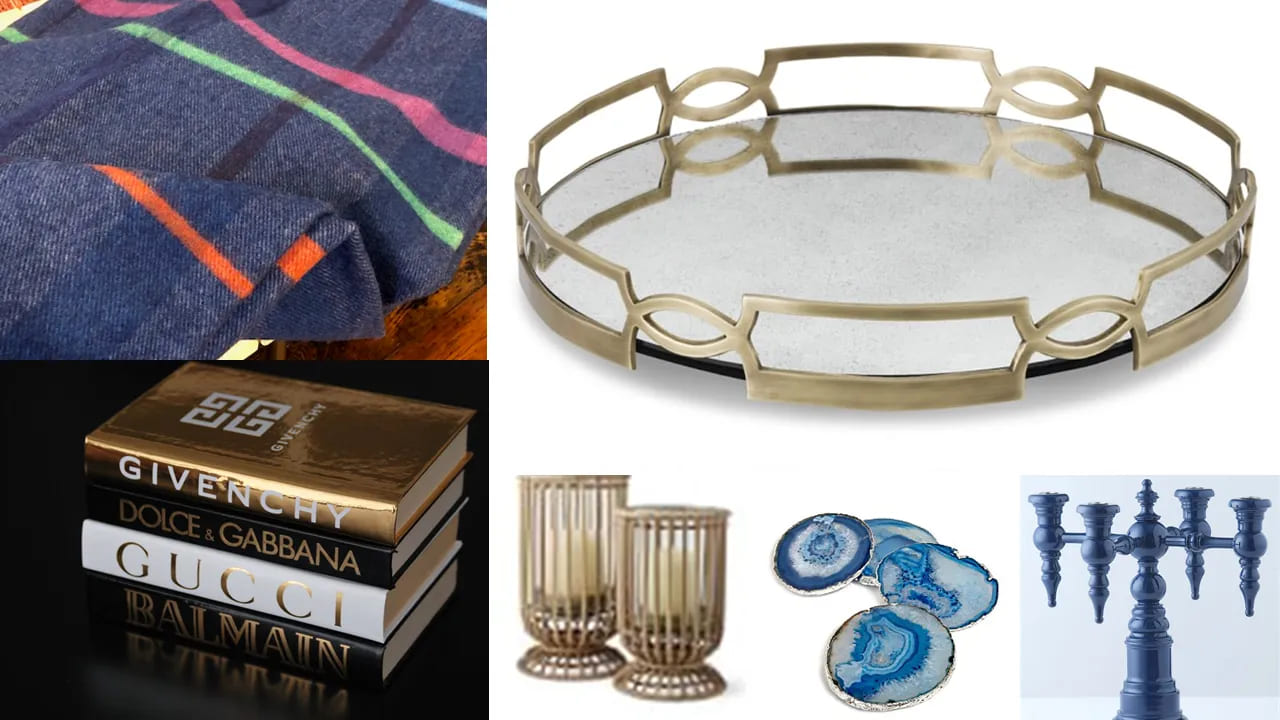 Are you looking to refresh or add to an existing design in your home with an accessories package? Please contact LW Interiors for a consultation!