Crunch Time! With a Wing and a Prayer……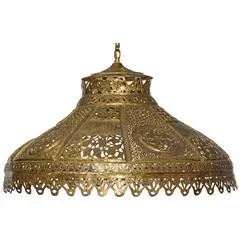 Welcome to Week 4 of the One Room Challenge. The ONE ROOM CHALLENGE sponsored by Linda of Calling It Home and media partner, House Beautiful, is a bi-annual online design event held every April and October. Twenty design bloggers from around the country take the challenge to design a space in six weeks and blog about the design process to their readers on Wednesdays. Anyone else with a blog is invited as a guest participant linking their room transformations with the event on Thursdays. There are about 200 guest designers, and there is plenty of design inspiration to be had!
I am Linda Weisberg of LW Interiors, and this is my first time as a guest participant in the One Room Challenge.  I'm here to share the progress of  "LW Interiors Project Angel Wings" – my master bedroom update.

There are so many things that need to get done before the photographer comes. The electrician has to hang the ceiling fixture and swap out the eye ball lights for basic recessed lights. The draperies are about to be installed. I'm just figuring out the lamps for the bedside chests. And the angel wings are not up yet, either. The love seat is back, but not the swivel chairs.  I haven't figured out the bedding, and I need a few accessories to style the project. Yikes! Here's a sneak peak of the love seat with its accompanying lumbar pillow in fabrics by Thibaut.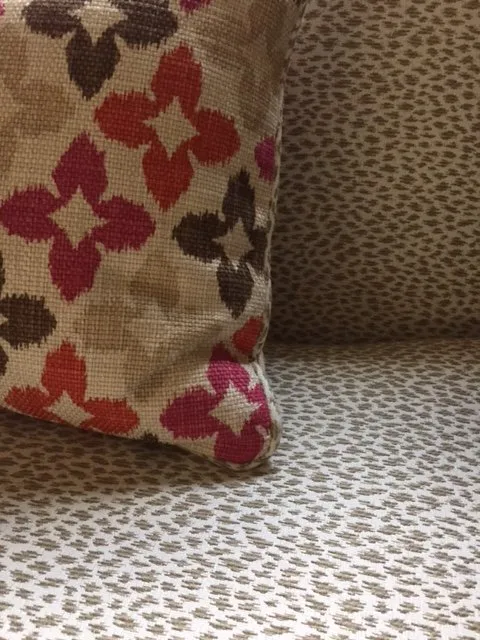 Lighting is very important in designing a space. In this project I wanted ambient and task lighting fixtures that were interesting but also practical and functional. I decided on this large Moorish Mideastern hanging lantern which I found at Berkshire Home and Antiques in Great Barrington. I like the exotic feel of it, and thought it would go well with the antique Moroccan rug and the table in the sitting area.Berkshire Home and Antiques has been a lifesaver for the project. The owner, Vivian Kimmelman, a talented furniture designer and personal friend, has an incredible selection of vintage and antique furniture, accessories and lighting. Most of my clients have something from BH&A in their design projects.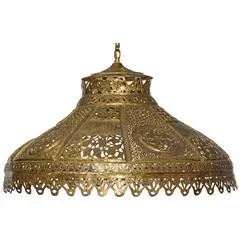 Last year at High Point Market I found these white opaline lamps at Periodot Antiques. They will go on the tables in the sitting area. Peridot Antiques is owned by Kevin Johnson who has shops in Savannah and Charleston. He has a great eye as you can see by the way he designed this vignette at his booth at High Point. (the stylish Starbucks coffee cup was mine).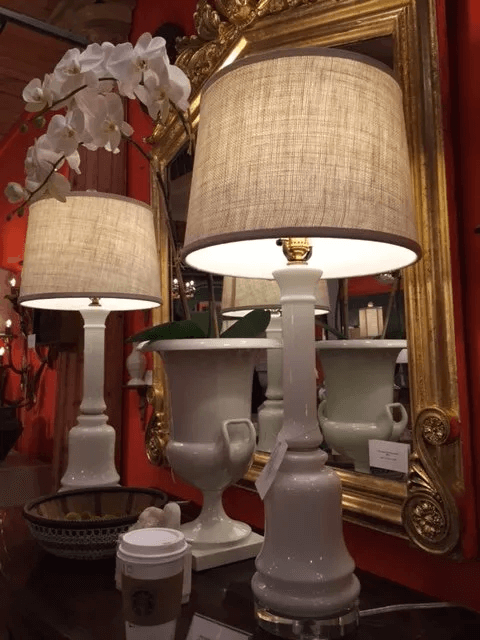 I decided at last minute to electrify these ginger jars which I also found at BH&A. I took them to Appleton Antique Lighting in Chestnut Hill, MA to electrify them. They will be mounted on carved rosewood bases and topped with simple white paper shades and bronze finials.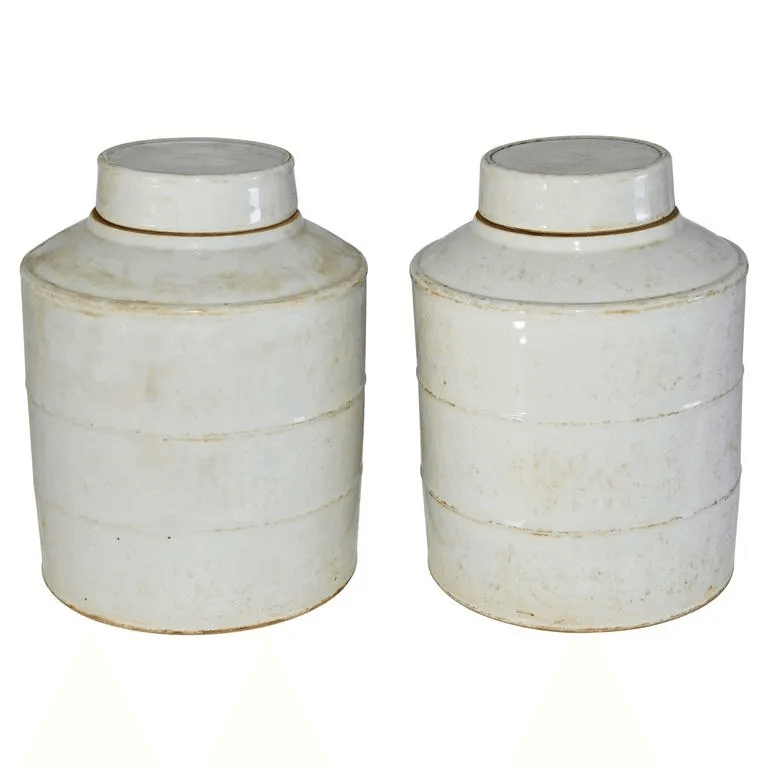 These "eyeball" lights were everywhere in our home, and over the years I changed them out for standard recessed lights with white baffles and LED bulbs. These two were the last to go.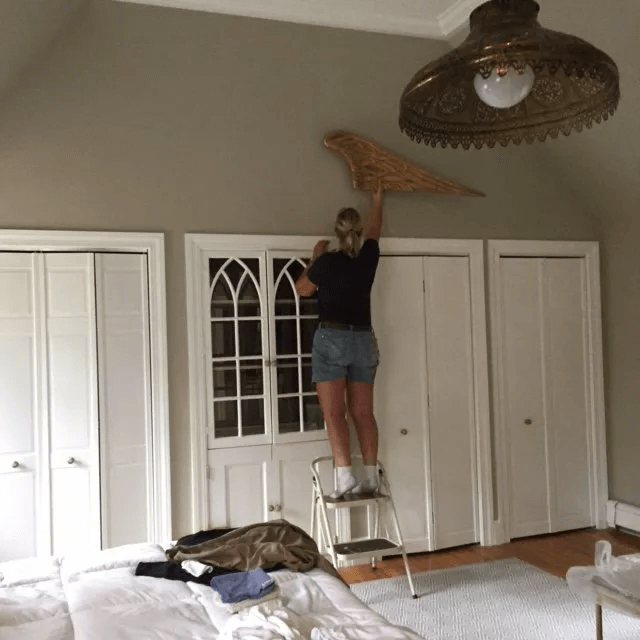 I am working with Manny Makkas of Makkas Drapery Workroom, and he is really going to bat for me to get the window treatments fabricated and installed on time for the photo shoot which is next week! We are doing panels on the large window in the sitting area and roman shades on the windows in the eves in Thibaut's Banyan Embroidery.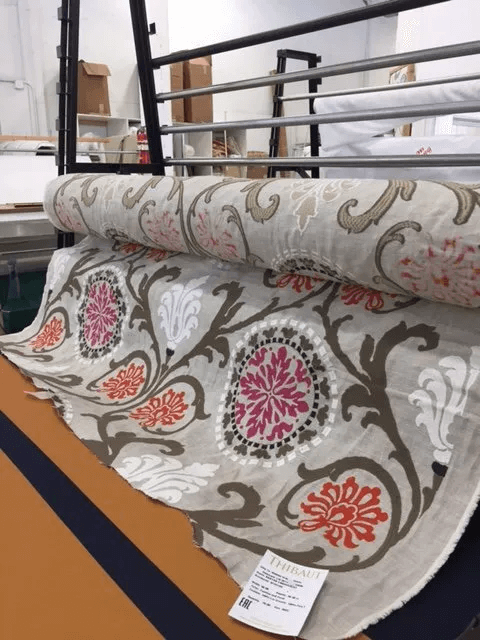 And finally, once the electrician hung the light fixture, I enlisted my good friend, Charlene Zion, to help hang the angel wings. It took quite a while to figure out exactly where and how to hang them. But with a wing and a prayer, we got them up there-mostly because she is a good eight inches taller than I am!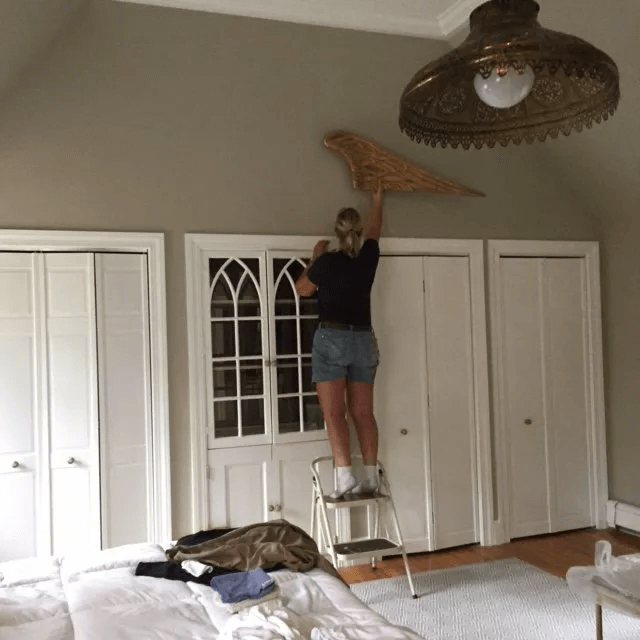 Stay tuned for Week 5 to see my final decisions on bedding, accessories and the rest…..Here's a sneak peak of my cabinet and closet door pulls from Anthropologie!