Spring Colors and Flowers-What could be better?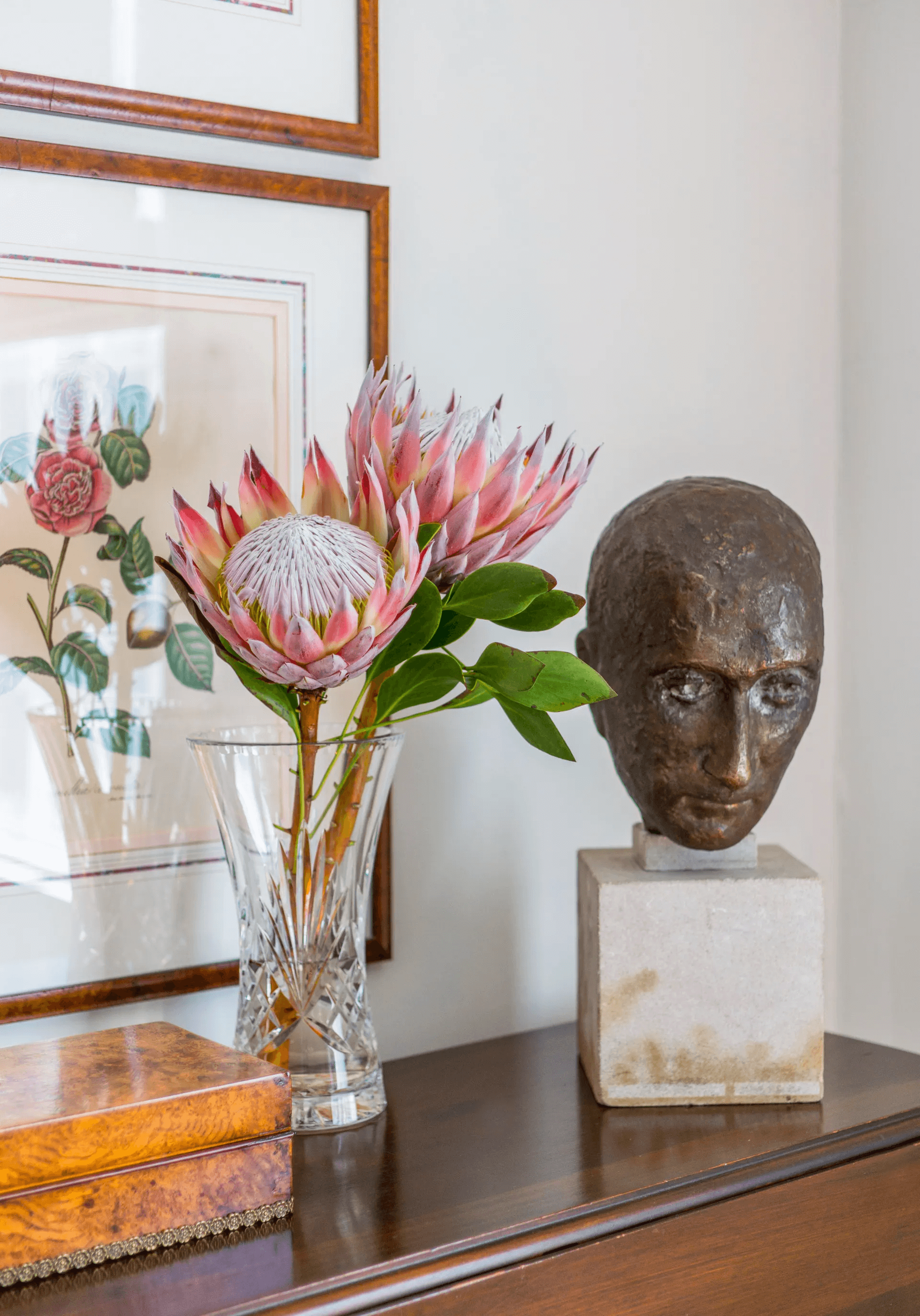 As I write my March newletter posts, we're having a second Nor'easter in a week. It's really bleak outside, but I am totally thinking spring. I attended a luncheon yesterday and was honored to create a few small arrangements in a spring palette. It totally lifted me out of my winter doldrums. Here, take a look.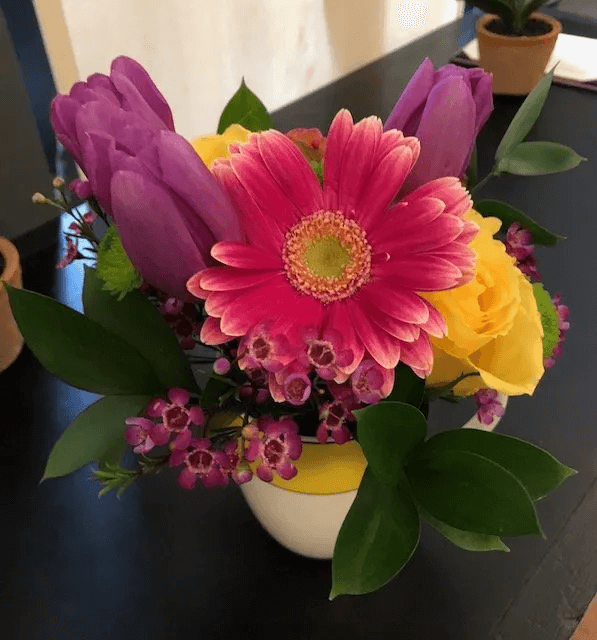 Rememeber in January when I mentioned that I'd rather do winter cleaning than spring cleaning? Well for those of us whose goals were lofty in January, there is still plenty to do this spring. One is to keep editing and tossing out or selling or donating what you don't need anymore. Another is to change the palette in your home with new window treatments, upholstery or just change out your pillows and throws. This year yellow is back-it never went out in my opinion – and right now I'm craving it, but as an accent color. Here is an iconic fabric from Schumacher called Citrus Garden which embodies spring to me.
By adding a couple of these pillows with a vase filled with forsythia, you've done something very nice to freshen your space for spring.
Lately I have a crush on another spring color – anything in the purple family. I've been fortunate to have a client who loves lavender and violet. Right now we are working on a living room/dining room refresh with beautiful fabrics in this color family. Take a look below.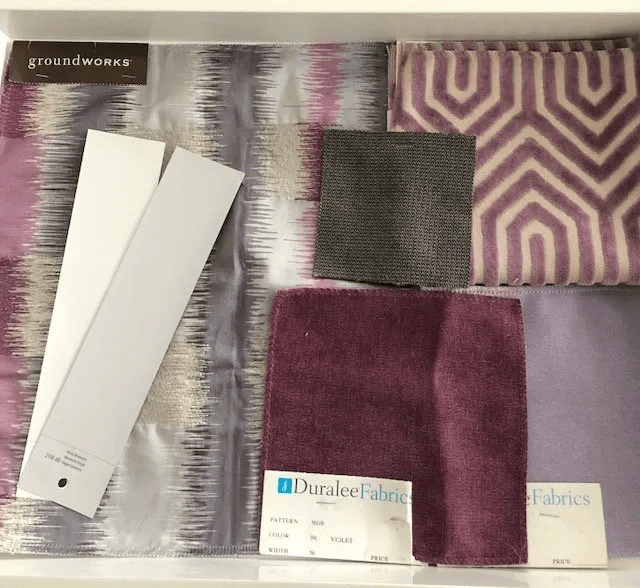 The dark gray swatch is the fabric for a new sectional. The rest of the fabrics were chosen for accent pillows. Can't wait until it comes together!
The existing colors in your home may not reflect spring, but don't be concerned. You can create a lovely spring feeling by bringing anything green into the house. Here is an inspiration pic from a recent issue of House Beautiful where Patrick Wade and Dave DeMattei, two retail executives in California, added flower material to enliven an already beautiful neutral space. Notice how they filled two cast iron urns with orchids as well as a small vase of yellow flowers in their foyer. It creates a space that sings "spring". I could totally live in this room.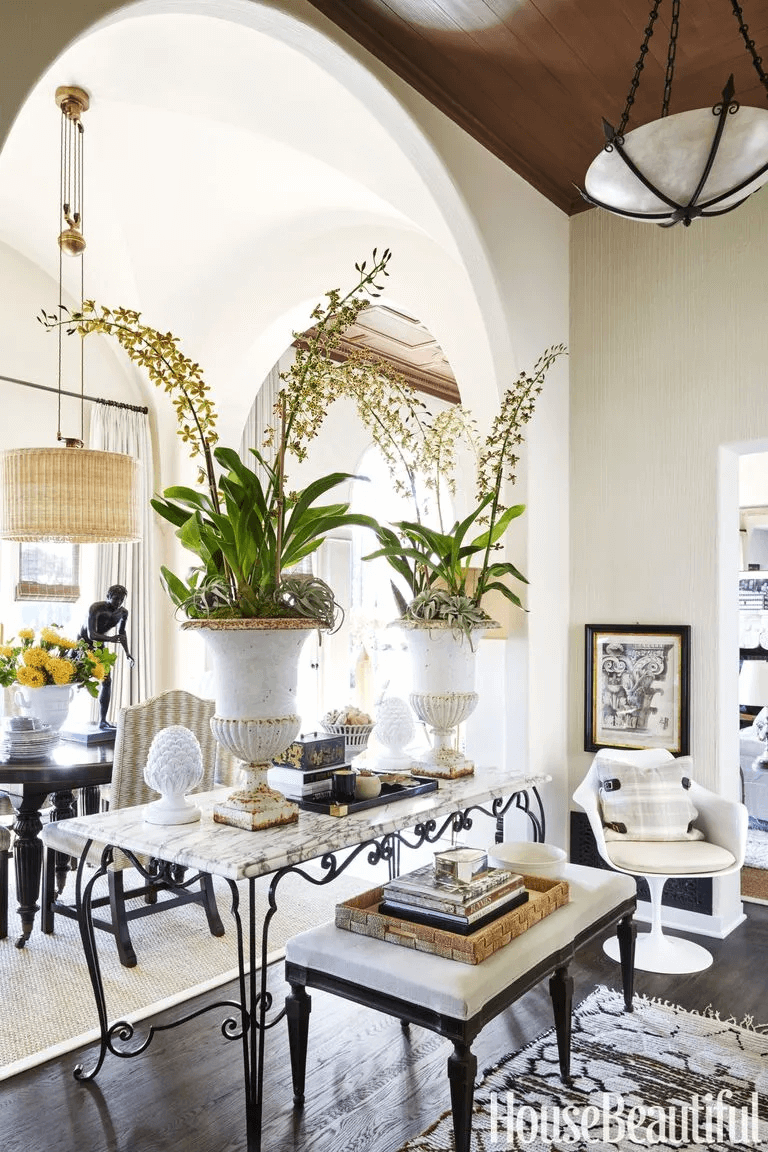 Adding plants or flowers to any color scheme will brighten the area. And tulips in any color will help you feel spring is here. Here is a space I designed with a tulipiere as the focal point. It's time to bring it out and fill it with beautiful spring tulips once again.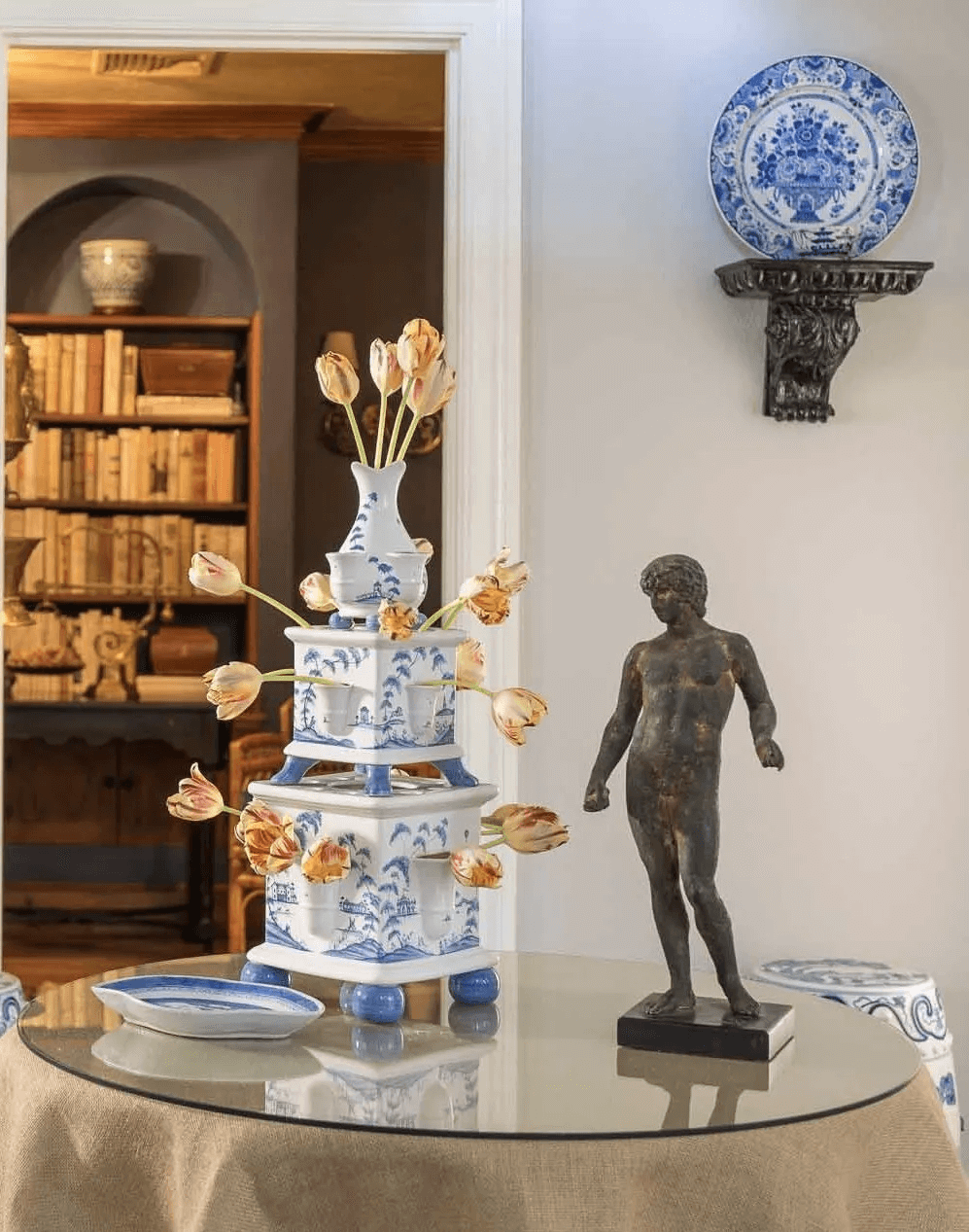 That's all for now. Please feel free to share comments or questions. Let's enjoy planning for spring. It will be here before we know it!