What does Matisse have to do with starting a design project?
It was a very full week of family fun, a health concern and healing, saying goodbye to one place and hello to another. A week with a disappointment and renewed focus. What got me through it all was thinking about an exhibit I just saw at the MFA in Boston. It was about Matisse and his artistic inspiration – a beautifully curated exhibit of not only his paintings, but the objects he owned that he used in the paintings. Objects that he collected over a lifetime and incorporated in his work.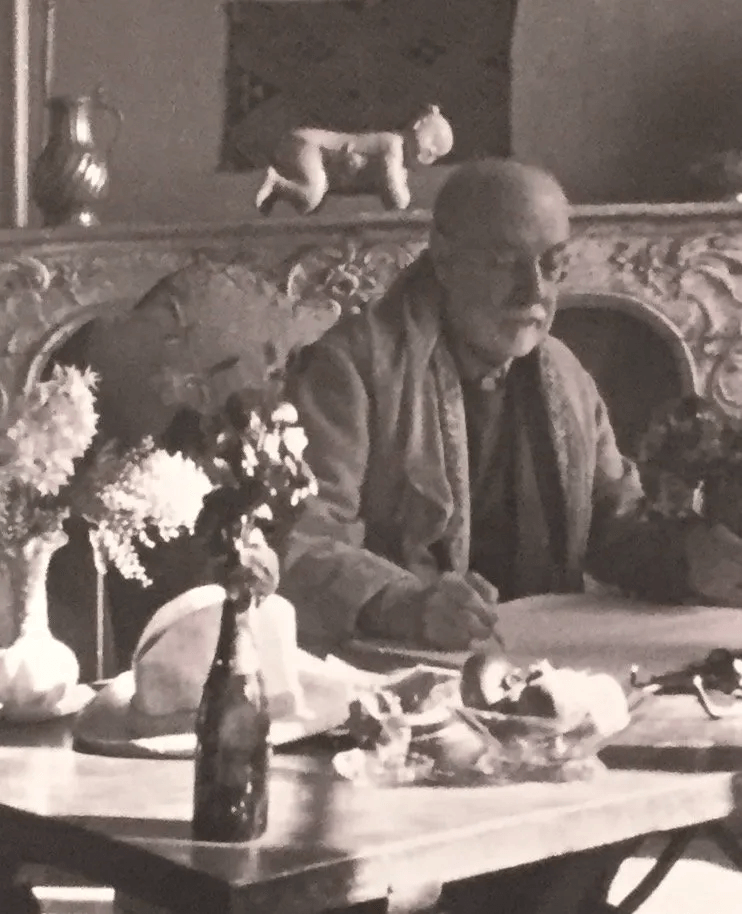 Here is Matisse in his study. On the left side of the fireplace is the container which he used in his beautiful painting below, "Purple Robe and Anemones".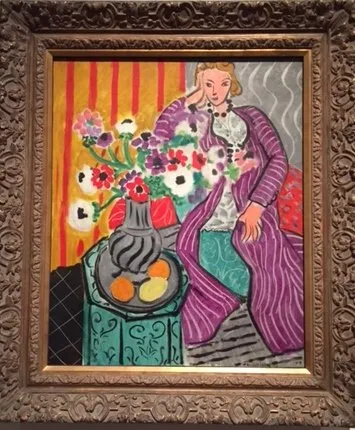 At the exhibit I learned that Matisse valued the objects he collected over his lifetime for the emotions they awakened in him, "that stimulated or provoked him, sparked a reaction or confirmed a direction of his work" (curator's note). It got me thinking about how I like to start a design project with clients- by exploring what inspires them. Is it a beautiful painting they own, the garden view from a window, a favorite color, an object that reminds them of someone they love, or a place they have visited that they want to recreate? When Matisse was growing up his parents owned a flower shop. Did growing up around flowers inspire him to paint them so beautifully – capturing their form, shape and color?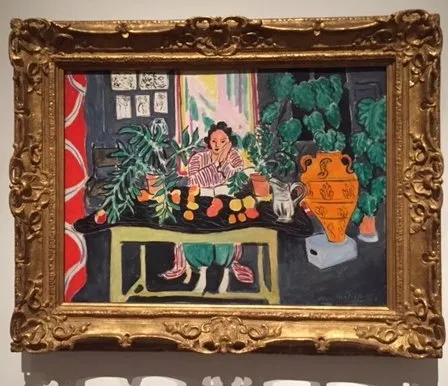 This painting inspired me. The woman in the painting is sitting at a table filled with plants and fruits, surrounded by objects of daily life – drawings, textiles, a chair. She is dressed in a colorful caftan, and has a lovely expression on her face. Her expression represents a feeling of inspiration that speaks to me-such satisfaction and fulfillment and knowing herself. I was very taken with it.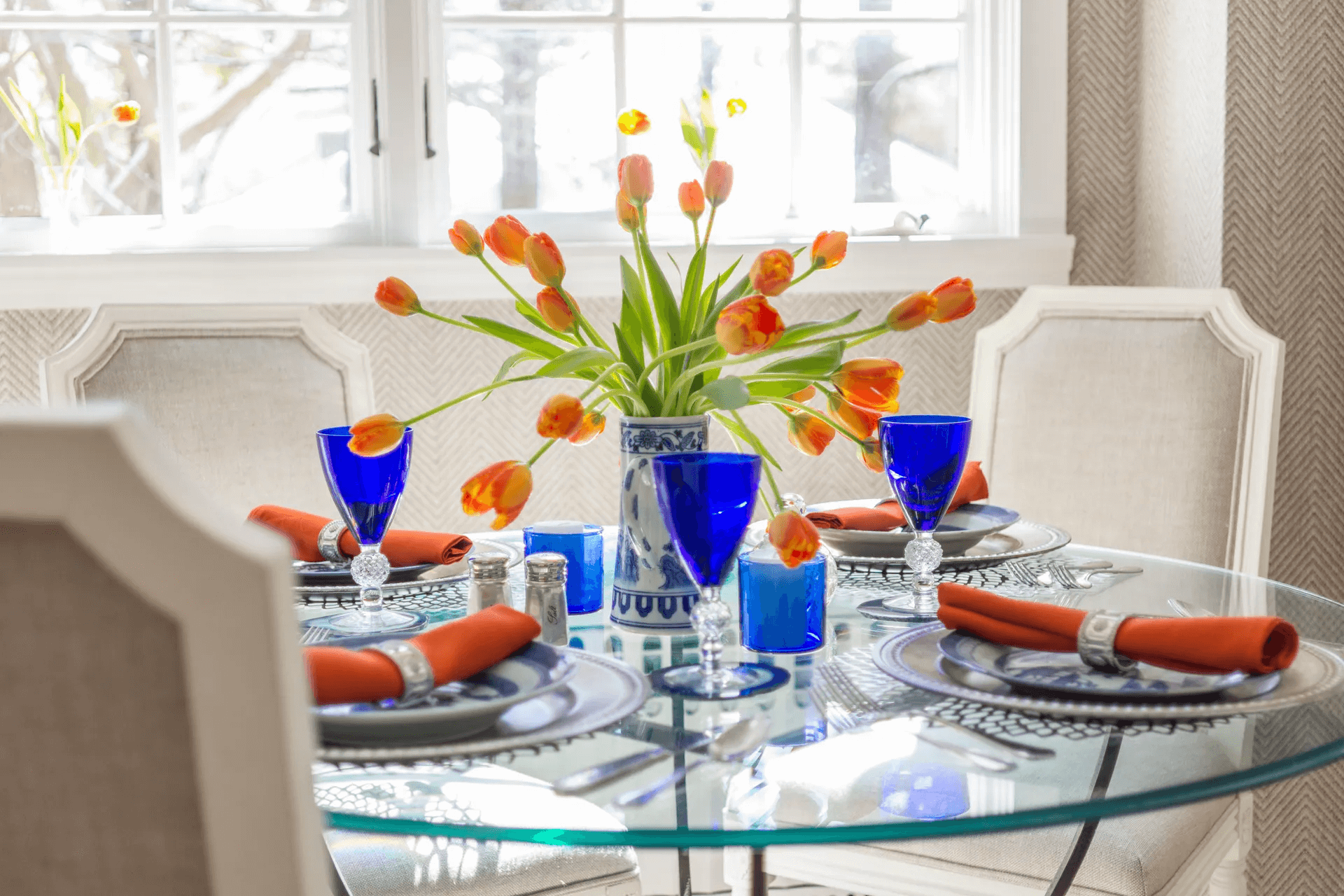 Here is a tablescape I created which was inspired by the orange tulips I found at Whole Foods one day. Blue happens to be my favorite color. I've collected blue plates and glasses over the years and have enjoyed using them for meals with family and friends. Do you have a project in your home and don't know where or how to start? Contact me, and we'll work together to find your inspiration.