Cozy Guest Bedroom and Bath Refresh
Near the end of an interior design project it's important to think about accessorizing. Often times people get purchasing fatigue, and understandably. From a design perspective however, the accessories really make the project. It doesn't have to get too expensive, either. Some items you might already have in your home – candlesticks, tray, a vase for flowers or a basket for a large plant. If you enjoy reading, large books related to one's interests add warmth to a room. I have books I've collected over the years that reflect my interests in design, art, flowers and travel. I read and enjoy them, and love keeping them in every room. Also what would a room be without art on the walls? It should be something you love looking at every day. I will share the art I used next week for the final reveal.
A candlestick, a vase for flowers, a work of art that you love-all of these personalize a room. Without them, the room, while beautifully furnished, looks and feels unfinished. And again, there is plenty out there for any budget!
For this project my feature accessories include accent pillows to go with a bed spread I picked up in Morocco on a trip there in 2014. On a visit to a craftsman's workshop in Fez we saw the large traditional looms where they weave fabric. Luckily I found the picture I took of the weaver explaining how the loom works. We learned in real time about warp and weft-the two basic components in weaving to turn thread or yarn into fabric. Suffice it to say, it was really great to see a work in progress!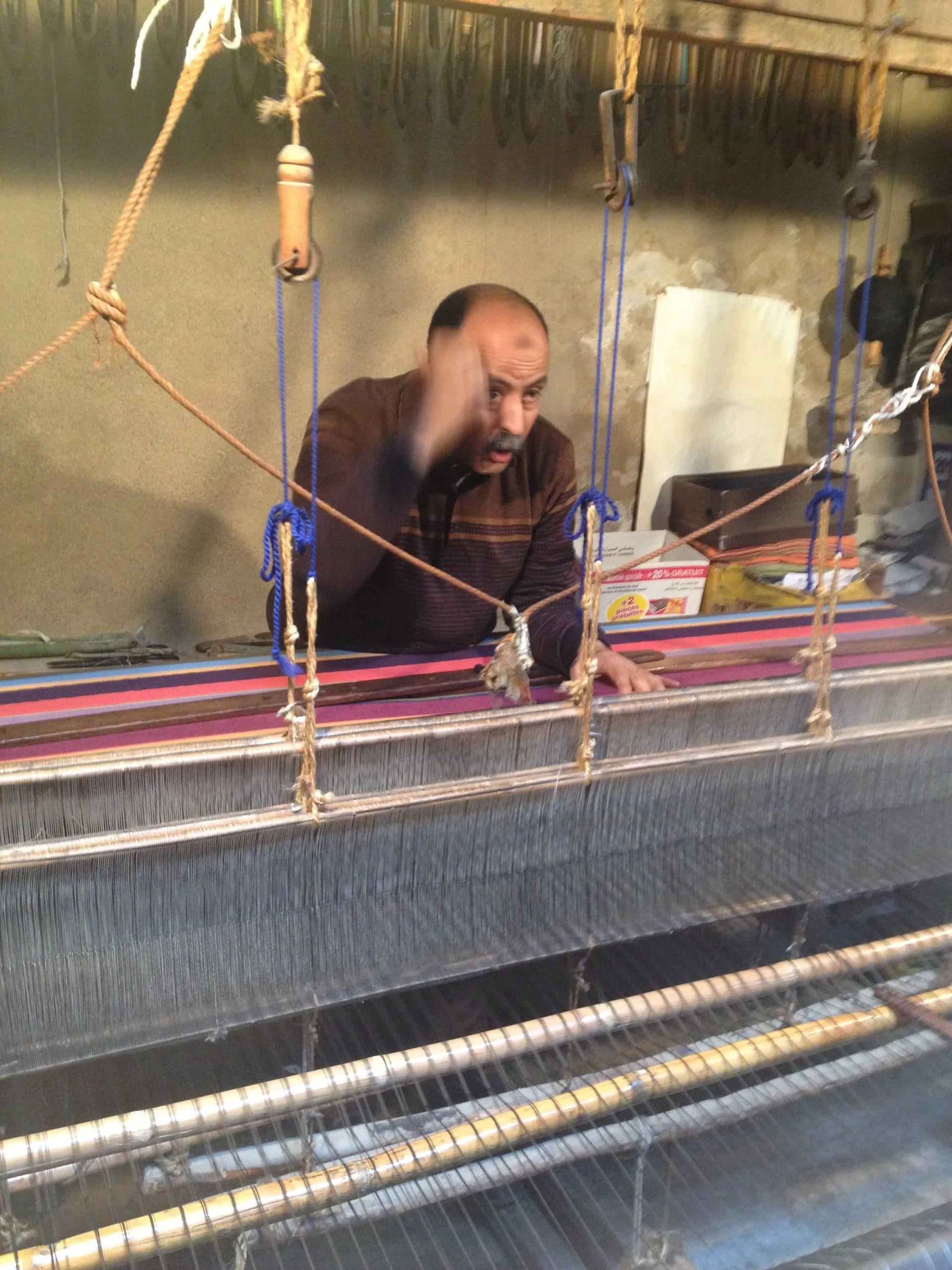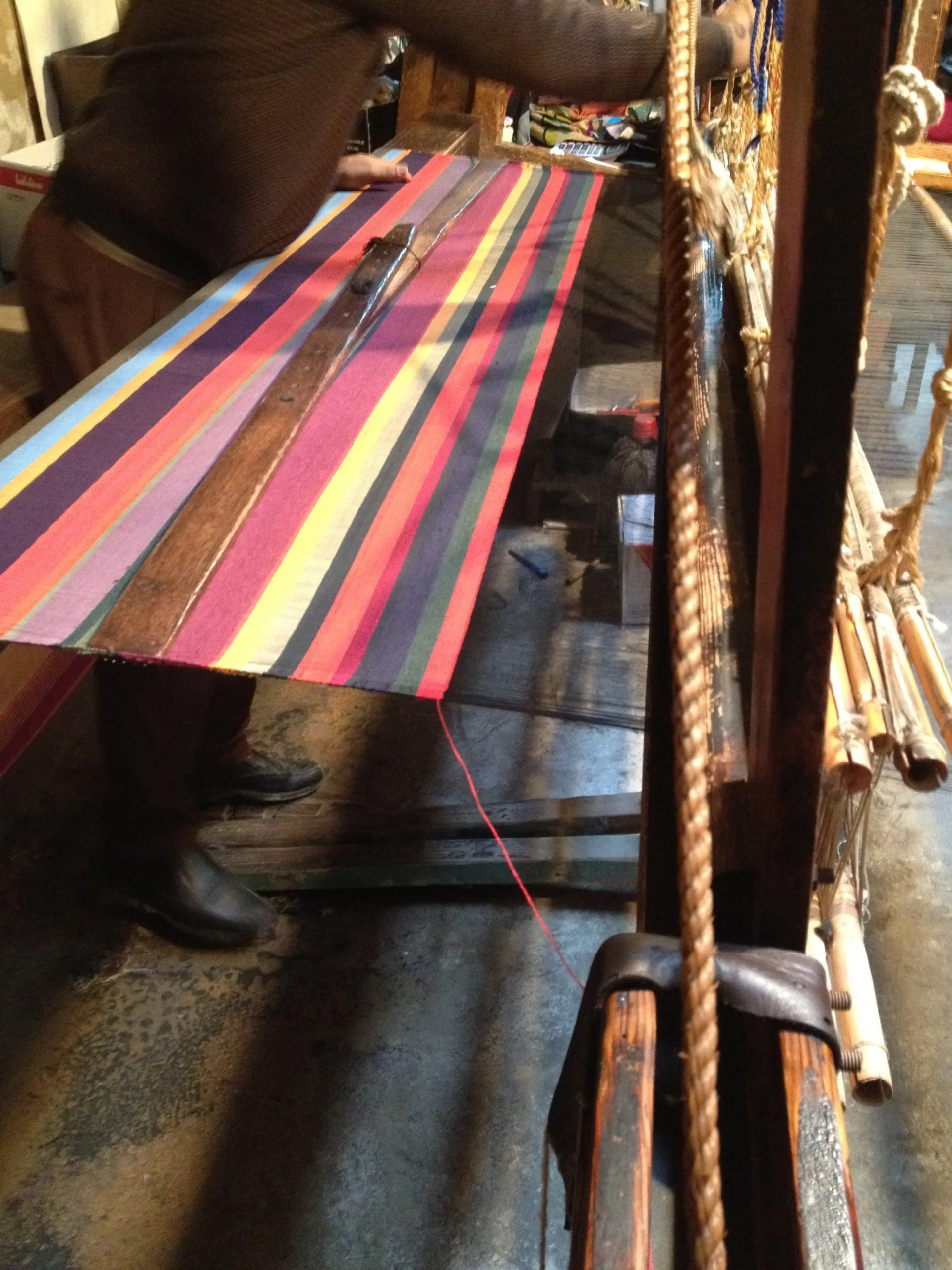 Here's a sneak peek of the bed spread for my ORC project that was made on that loom.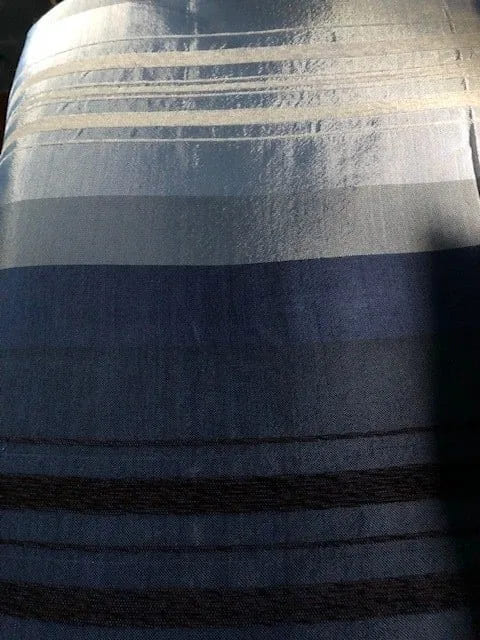 Pillows are also a great way to accessorize a room, and especially a daybed. And here is a peek at two of the pillow fabrics – one by Schumacher and the other by Thibaut. The window shade sample is a woven wood shade from
The Shade Store. The window shades tie in with the animal print and add a warm contrast to the cooler blue in the room.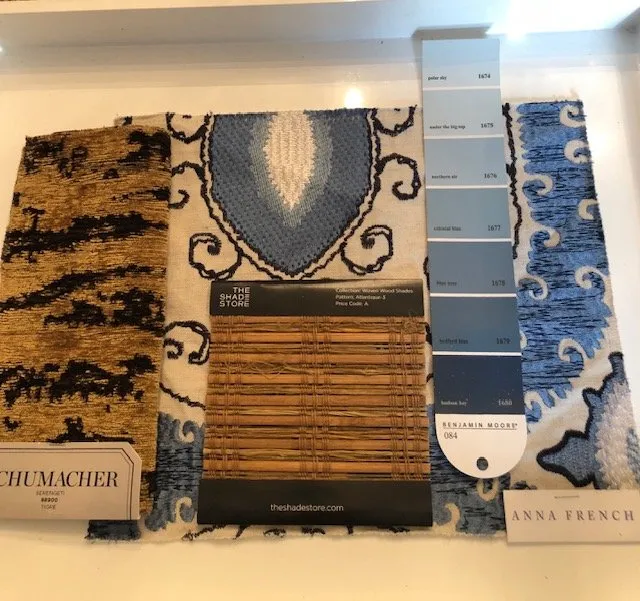 Here are some of the other accessories I am using for the bedroom-again I'm focusing on warm earth tones and metals to contrast with all the blue in the room.  The Anduz pots and tortoise bowl are from Berkshire Home and Antiques, and the twig spheres are from Campo de' Fiori – both in Great Barrington, MA. The silver candle holder is going in the bathroom to go with the chrome fixtures and brushed silver bath accessories from Kassatex.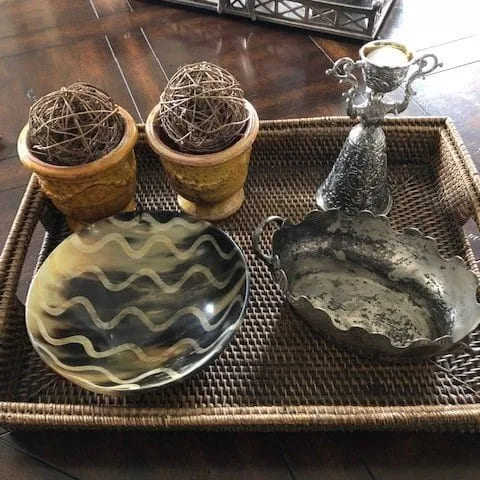 Re: lighting, I've mentioned previously that I treated myself to a lamp I've admired in the Brunschwig and Fils showroom. It is by Bunny Williams Home. Here's a close up of the base which has all the colors in the room.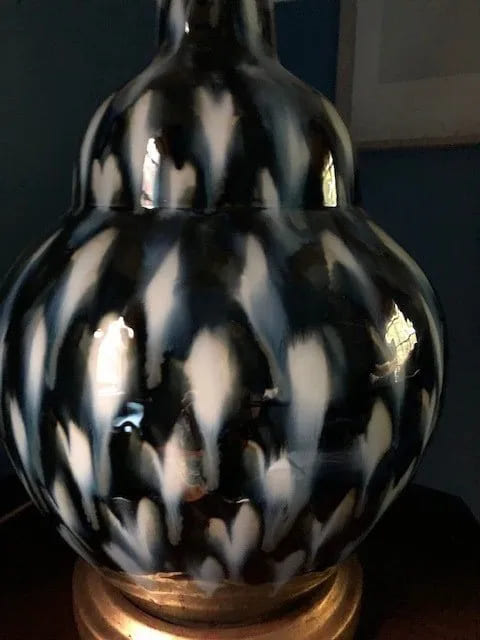 I'm also using a pair of brass lamps with paper shades that I've owned for a long time-one on the chest of drawers and the other on the desk.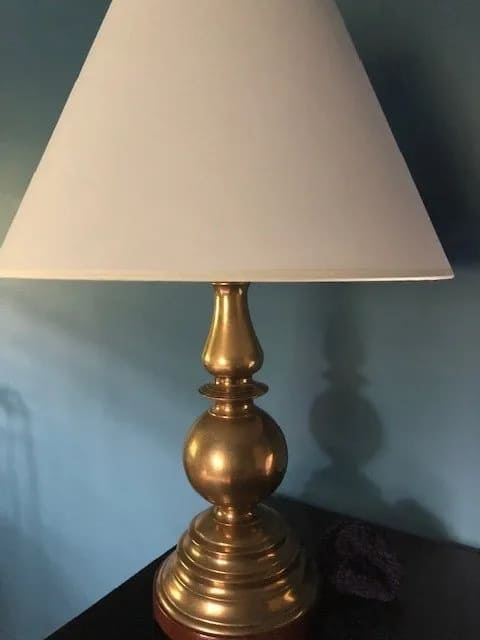 And to finish off, a sneak peak of the rug – I'm always happy if a room calls for a touch of chinoiserie. In this case it's a vintage Chinese Art Deco rug from Berkshire Home and Antiques in Great Barrington, MA.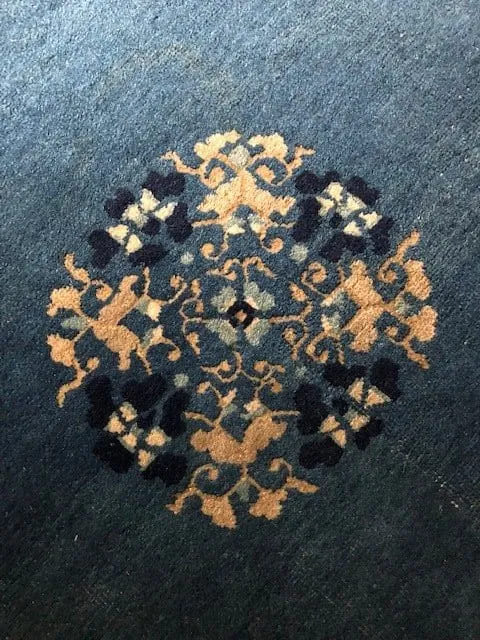 The One Room Challenge is a bi-annual online design event that is held every April and October. Each time twenty featured design bloggers from around the country take the challenge to design a space in six weeks and blog about the design process to their readers on Wednesdays. Guest participants link their room transformations with the event on Thursdays. You can check out their Week 1, 2, 3 and 4 projects here. Better Homes and Gardens is also sponsoring the event. Last fall was the first time I participated in the One Room Challenge where I updated the master bedroom in our 90 year old Tudor home. It was a great experience, and I'm excited to take the challenge again. Now that I've gathered my accessories, I'm ready for the photo shoot. Join me for Week 6 – the final reveal – where Featured Designers show their projects on November 7 and Guest Participants show theirs on November 8.