A Cozy Guest Bedroom and Bath Refresh – Before Pictures

The One Room Challenge is a bi-annual online design event that is held every April and October. Each time twenty featured design bloggers from around the country take the challenge to design a space in six weeks and blog about the design process to their readers on Wednesdays. Guest participants link their room transformations with the event on Thursdays. Better Homes and Gardens is also sponsoring the event this time.
Last fall was the first time I participated in the One Room Challenge where I updated the master bedroom in our 90 year old Tudor home. It was a great experience, and I'm excited to take the challenge again.
We have a guest bedroom and bath that is sorely in need of an update. It is a small space in back of the house which for several years served as an office/storage area when I was at student at the Boston Architectural College. The room was so packed with books, drawings, and materials, it was out of control. It's cleared out now, and we would like to use it as a guest room, but also as a quiet retreat – for reading mostly. The bathroom needs some TLC because the 20 year old wallpaper is peeling off the wall, and the window treatment has water stains. Even though the bathroom was done in a pretty blue and white toile, it is time for a change! First here are some before pics of the bedroom with blah beige walls.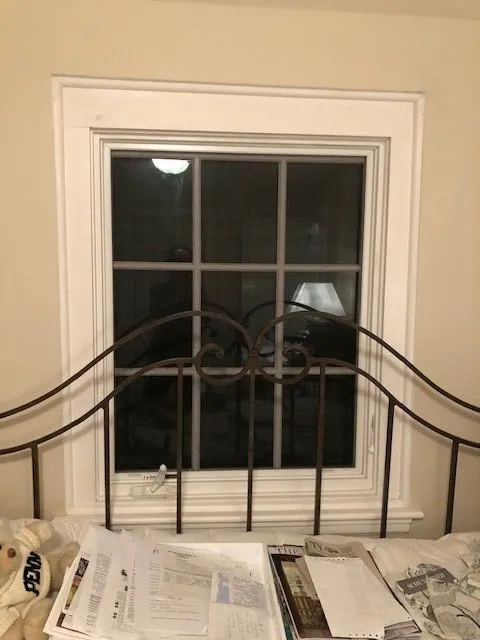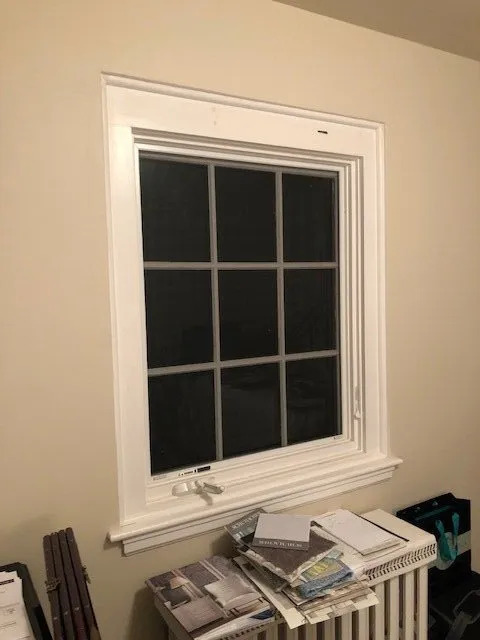 The bedroom is very small and doesn't have great bones, but I'd like to have it in good shape for family visits. And because of its location in back of the house, it could also serve as a quiet and cozy retreat for reading. There is a wrought iron trundle bed in there, and I am debating whether or not to keep it. Then I imagined it with pretty pillows and comfortable bedding, so I think I might keep it to use as a comfortable daybed. We'll see. I also plan to put a small desk and chair as well as a chest of drawers for storage.
While I love to live in light and airy rooms, I decided to go with a dark wall color in a small dark room. And what other hue but my all time favorite – blue! I want a casual, yet cozy feeling with woven window shades and animal print pillows.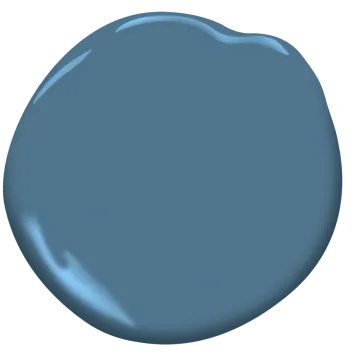 Some of the materials for the bedroom update. Feeling cozy yet?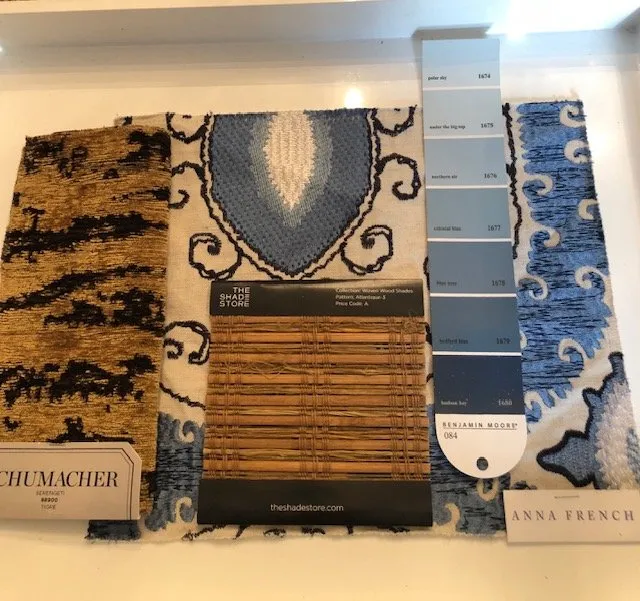 Here's the before pic of the bathroom. The good thing is that the Carrera marble floor and counter and the cabinet are in good condition. So all of that will stay, and the update will be cosmetic. The color palette will be gray and white, but I will tie it together so it coordinates with the bedroom to create a lovely guest suite!
Here's a sneak peek of the new color for the bathroom cabinets-Ben Moore Coventry Gray.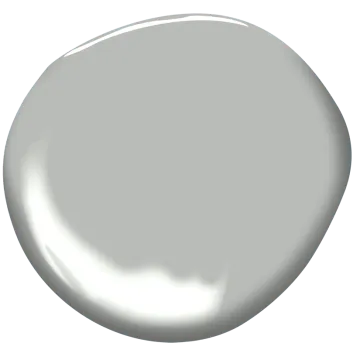 Stay tuned to next week to see the progress being made. Can't wait to share it with you. And be sure to check out the
One Room Challenge Featured Designers on Wednesdays and Guest Participants on Thursdays for the next six weeks. The final reveal is November 7 and 8!